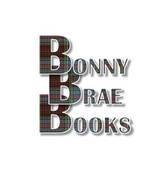 Bonny Brae Books
Collections, in addition to Theology, are Biography and Autobiography, Fiction, Crafts, Ethics, English history and literature, Historical Novels, Mysteries, Music and Art, Psychology, American history and literature, plus many books about WWII, Japanese literature, culture and history; I have many books in the Japanese language. My Music items are LP s, on Japanese vinyl, all in Fine condition and ranging from Avant garde to Punk rock, from Duane Allman to Arbeit Macht Frei.
I love books, I like to read them, collect them, organize them, repair them, and now, at age 80, I've started selling them, the entire library. My husband was a Baptist minister and missionary for 60 years so many books are theological in nature; however, we both majored in Science so our inventory is quite varied. We lived in Japan for 22 years and have a great interest in Japan, its culture and history.Many of my books were published before the age of ISBN's and some are rare and collectible; many are first editions. I try to write clearly about the condition of the books, since many are quite old.
E-mail Bonny Brae Books
Overall Seller Rating:
Alibris seller since May 2010
---
Search for books from Bonny Brae Books Advanced Search
Search 1,693 books, 7 movies, and 93 music items from this seller
We are exiles from our fathers' land
Posted by Bonny Brae Books on July 11, 2012
Some dream of days gone by, of heavenly shores, idyllic islands and deep valleys where men dwell in peace. A place where wars are unheard of, where violence doesn't exist and where all children are loved and esteemed.
But most of us have to live our lives in a world of reality; of broken dreams, of failed ventures, of disappointing relationships, and hard work. Yes, 99 percent of us have long realized we live East of Eden.
---