Search for books from Avon Hill Books Advanced Search
Search 7,712 books from this seller
Spotlight book from Avon Hill Books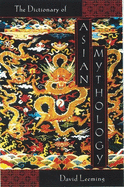 As New in As New dust jacket. 0195120523. "Assembled in a handy A to Z format, this all-embracing dictionary presents the stories of the revered deities, sacred places, key events and epics, and recurring themes and traditions that make up the rich and varied fabric of Asian mythology. "; 8vo; 231 pp.
Featured books from Avon Hill Books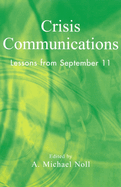 by
Noll, A. Michael (Editor)
$24.00
As New. 0742525430. 8vo; 231 pp.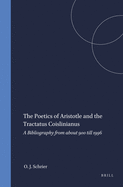 by
Schrier, Omert J.
$100.00
As New in As New dust jacket. 9004111328. New in shrink wrap. Cloth boards. Beautifully crafted volume. From the MNEMOSYNE BIBLIOTHECA CLASSICA BATAVA series. "The bibliography of Aristotle's POETI CS by Cooper and Gudeman, most welcome in 1928, has now become antiquated, even for the period it covers. The present one registers all editions, translations, commentaries and studies bearing on the POETICS or the major concepts that have been associated with it, correctly or incorrectly, from 1481 ...
---
The Making and Unmaking of a University Museum: the McCord 1921-1996

Binding: Hardcover Publisher: Mcgill-Queen's University Press Date published: 2000 ISBN-13: 9780773520493 ISBN: 077352049X

Description: Fine. 077352049X. Hardcover without dust jacket. Green cloth boards with gilt lettering. History of the McCord Museum of Canadian History on the campus of McGill University in Montreal, Canada. Beautifuuly made book. B/w photos.; Small 8vo; 224 pp. Read More

Binding: Softcover Publisher: Arcadia Tempus Publishing Group, Inc. Date published: 1999 ISBN-13: 9780752408620 ISBN: 0752408623

Description: Near Fine. 0752408623. Photographic history. Vintage photographs and informative captions chronicle the history of Lakeport, New Hampshire.; 8vo; 128 pp. Read More

Confucian Traditions in East Asian Modernity Moral Education and Economic Culture in Japan and the Four Mini-Dragons

Binding: Softcover Publisher: Harvard University Press, 1997 Date published: 1996 ISBN-13: 9780674160873 ISBN: 0674160878

Description: Near Fine. 0674160878. Light creasing to front cover.; Second printing. Trade softcover. 418pp. Near-mint condition. "How Confucian traditions have shaped styles of being modern in Japan, South Korea, Taiwan, Hong Kong, and Singapore presents a particular challenge to the intellectual community. Explorations of Confucian network capitalism, meritocratic democracy, and liberal education have practical implications for a sense of self, community, econom y, and polity. " "Seventeen scholars, of ... Read More

Women of Jordan: Islam, Labor, & the Law

Edition: Annotated Binding: Hardcover Publisher: Syracuse University Press Date published: 2003 ISBN-13: 9780815629641 ISBN: 0815629648

Description: Fine. 0815629648. 8vo; 299 pp. Read More

Shifting Patterns of Language Use in Borneo the Second Bi-Ennial International Conference, Kota Kinabalu, Sabah, Malaysia, July, 1992

Binding: Softcover Publisher: Borneo Research Council Date published: 1995 ISBN-13: 9780962956850 ISBN: 0962956856

Description: Near Fine. 0962956856. Square scrape inside the front cover as though a sticker was torn off.; 8vo; 333 pp. Read More

Observations on "the Spiritual Situation of the Age" Contemporary German Perspectives (Studies in Contemporary German Social Thought)

Edition: Revised edition Binding: Softcover Publisher: MIT Press Date published: 1985 ISBN-13: 9780262580748 ISBN: 0262580748

Description: Fine. 0262580748. "This essays in this collection provide an unusually intense portrait of a society and an age. In mid-1978, German philosopher Jurgen Habermas invited a group of colleagues to contribute...His suggested reference point for the volume was Karl Jaspers's eerily prophetic 1931 essay on "The Spiritual Situation of the Age, " which appeared just two years before Hitler's assumption of power...a rich set of original reflections on current political, social, cultural, religious, and ... Read More

Politics and Philosophy: the Necessity and Limitations of Rational Argument

Binding: Softcover Publisher: Blackwell Publishers Date published: 2002 ISBN-13: 9780631160755 ISBN: 0631160752

Description: Fine. 0631160752. See 27863 for active copies of this title.; 8vo; 213 pp. Read More

Photography in Boston: 1955-1985

Binding: Hardcover Publisher: MIT Press Date published: 2000 ISBN-13: 9780262122290 ISBN: 0262122294

Description: Fine+ in Fine+ dust jacket. 0262122294. Remainder mark on bottom edge.; Book still in shrinkwrap (except for small section on bottom edge) 85 photos including 25 in color. "This study makes an important contribution to our understanding of how Boston served as a nexus for many of the artists, critics, and historians who have shaped the recent history of photography in the academy and beyond. " Due to size of book, ships within United States only, and only by media rate mail.; 4to; 193 pp. Read More

Exact Imagination, Late Work: on Adorno's Aesthetics (Studies in Contemporary German Social Thought)

Binding: Softcover Publisher: MIT Press Date published: 1999 ISBN-13: 9780262640404 ISBN: 0262640406

Description: Fine+ 0262640406. Marker stripe on bottom edge.; 8vo; 270 pp. Read More
---