Search for books from Avenue Victor Hugo Bookshop Advanced Search
Search 19,854 books from this seller
Spotlight book from Avenue Victor Hugo Bookshop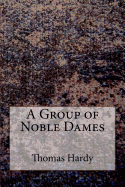 Very Good. 16mo, 6 1/2" tall, 286 pages + 231 ad pages, decorative blue cloth, gilt titles, decorative endpapers. A good, clean, sturdy hard cover first edition with minor shelfwear and rubbing at the corners; hinges and binding sturdy, paper lightly yellowed with the book plate of previous owner on the front endpaper.
Featured books from Avenue Victor Hugo Bookshop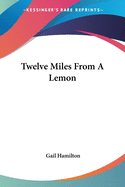 by
Hamilton, Gail (Mary Abigail Dodge)
$19.00
Good. Octavo, 7 3/4" tall, brown cloth, gilt titles. A good, clean, solid hard cover edition, worn at corners with cloth starting to fray at the top and bottom of the back strip, but still bright; hinges and binding solid, paper lightly yellowed. Wide ranging essays including several insights into the issues of 19th century women's rights.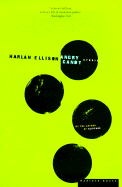 by
Harlan Ellison
$7.50
Very Good/Near Fine. Octavo, 9 1/4" tall, 324 pages, black quarter-cloth. A very good, clean, neat, hardcover first edition with some fading to the cloth at the spine, possibly due to moisture; hinges tight, paper white, with some light foxing to fore-edges. In a near fine dust jacket, with original price. A typical and expected collection of inventive stories brilliantly told.
---
The Theatre Book of the Year 1946-1947; a Record and an Interpretation more books like this

by George Jean Nathan, other copies of this book

Edition: First edition Binding: Hardcover--cloth Publisher: Alfred A. Knopf, New York, New York Date published: 1947

Description: Very Good. Octavo, 8 3/4" tall, 380 + v pages, black cloth. A very good, clean, neat hard cover first edition with minor shelf wear and rubbing at the corners; hinges and binding tight, paper just slightly yellowed. Lacking dust jacket. From the great critic and social observer. 2nd copy taken off. Read More

I Lost My English Accent more books like this

by Thompson, C.V.R. other copies of this book

Edition: Later printing Binding: Hardcover--cloth Publisher: G.P. Putnam's Sons, New York Date published: 1939

Description: Margaret Freeman. Very Good/Good. Octavo, 7 2/3" Tall, 259pages, blue cloth. A very good, clean, sturdy hard cover with minor shelf wear, hinges and binding tight, paper lightly yellowed. In a good dust jacket with moderate edge wear, faded at the back strip. Previous owner's inscription on endpaper. Read More

New Classic Desserts more books like this

by Maclauchlan, Andrew; Foreword By Charlie Trotter other copies of this book

Edition: First edition Binding: Hardcover--paper over boards Publisher: Van Nostrand Reinhold, New York Date published: 1994 ISBN-13: 9780442011260 ISBN: 0442011261

Description: Near Fine/Near Fine. Quarto, 10 1/4" tall. 265 pages, black boards. A near fine, clean, neat hard cover with minimal shelf wear; hinges and binding tight, paper white. In a near fine dust jacket. Read More

The Far Field: a Novel of Ceylon more books like this

by Meidav, Edie other copies of this book

Edition: First edition Binding: Hardcover--quarter cloth Publisher: Houghton Mifflin, Boston, Massachusetts Date published: 2001 ISBN-13: 9780618013661 ISBN: 0618013660

Description: Fine/Very Good. Octavo, 9 1/4" tall, 584 pages, beige boards. A fine clean, neat unread copy of the hardcover first edition with minimal shelf wear; hinges and binding tight, paper white. In a very good dust jacket with some scuffing to the corners and a tape pull on the front panel, and with the original price. Read More

by Naeem Murr, other copies of this book

Edition: First edition Binding: Hardcover--quarter cloth Publisher: Houghton Mifflin, Boston, Massachusetts Date published: 1998 ISBN-13: 9780395901069 ISBN: 0395901065

Description: Near Fine / Near Fine. Octavo, 8 1/2" tall, 214 pages, black quarter-cloth. A near fine, clean, neat hard cover first edition with minimal shelf wear; hinges and binding. Author's first novel. Read More

Alaska: Saga of a Bold Land--From Russian Fur Traders to the Gold Rush, Extraordinary Railroads, World War II, the Oil Boom, and the Fight Over Anwr more books like this

by Walter R. Borneman, other copies of this book

Edition: First printing Binding: Hardcover--paper over boards Publisher: Harper Collins, New York, New York Date published: 2003 ISBN-13: 9780060503062 ISBN: 0060503068

Description: Near Fine/Near Fine. Octavo, 9 1/4" tall, xiv + 608 pages. A near fine, clean, neat, hard cover first edition, with little shelf wear, hinges and binding tight, paper white. In a near fine dust jacket with slight shelf wear. Read More

My American Journey: an Autobiography more books like this

by Colin L. Powell; With Joseph E. Persico other copies of this book

Edition: First printing Binding: Hardcover--quarter cloth, paper over boards Publisher: Random House, New York, New York Date published: 1995 ISBN-13: 9780679432968 ISBN: 0679432965

Description: Near Fine / Fine. Octavo, 9 1/2" tall, 643 pages; b&w photographs. A near fine, clean, likely unread hardcover first edition with light shelf wear and slight soiling at top edge; hinges and binding tight, paper white. In a fine dust jacket, with original price. Read More

Rose's Garden / Lamb in Love (Two First Edition Novels Sold Together) more books like this

by Carrie Brown other copies of this book

Edition: First printings Binding: Hardcover--quarter cloth, paper over boards Publisher: Algonquin Books, Chapel Hill, North Carolina Date published: 1998 / 1999 ISBN-13: 9781565121744 ISBN: 1565121740

Description: Fine / Fine and Very Good / Near Fine. 2 individual titles. Octavo, 8 1/2" tall, 252 pages, black quarter-cloth. A fine, clean, neat hard cover first edition with minimal shelf wear; hinges and binding tight, paper white. In a fine dust jacket with the original price. Publisher's review slips laid in. / 2: Octavo, 8 1/2" tall, 336 pages, green boards. A very, clean, neat hard cover first edition with moderate shelf wear; hinges and binding tight, paper cream white with slight foxing to the ... Read More

Miles' Song more books like this

by Alice McGill other copies of this book

Edition: First printing Binding: Hardcover--paper over boards Publisher: Houghton Mifflin, Boston, Massachusetts Date published: 2000 ISBN-13: 9780395979389 ISBN: 0395979382

Description: Fine/Fine. Octavo, 8 1/2" tall, 213 pages, maroon boards. A fine clean, hardcover first edition, first printing, with minimal shelf wear; hinges and binding tight, paper white. In a fine dust jacket and with original price. Read More
---