Attic Books
240 Dundas Street, London, ON N6A 1H3 CAN
519-432-7277
Directions to Attic Books
General antiquarian and scholarly books in all areas of interest, particularly Medicine, Canadiana, Art, Antiques, and Books on Books. Postcards, Ephemera, Maps, Prints, Manuscripts, Documents, Autographs, Related Antiques, Photographs, Albums.
Attic Books is one of the premier retail locations for antiquarian and collectible books in Canada. We recently celebrated our fortieth year in business. Please browse our select online stock on a wide range of subjects in books and paper collectibles for the reader, scholar and the seasoned collector. Or come visit us in London, Ontario to enjoy the relaxed atmosphere of our three floor bookstore, enhanced by original tin ceilings, hardwood maple floors, and the arts & crafts fašade of our century building.
E-mail Attic Books
Overall Seller Rating:
Alibris seller since January 2014
---
Search for books from Attic Books Advanced Search
Search 12,753 books from this seller
Spotlight book from Attic Books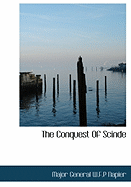 Good. Vol. 2 ONLY. 198-531 p. 23 cm red cloth hardcover binding with gold lettering on spine and impressing on boards. Includes 4 fold-out plans-Sketch of Scinde, Plan of the Battle of Meeanee, Plan of the Invasion of Hyderabad, Plan of the Battle of Hyderabad. Binding soiled with tears along hinges and top extreme of spine. Front endpapers torn with bookplate and bookseller labels. Some stains and spotting. Text unmarked and page surface mostly white and bright. Sold "as-is." Written in ...
Featured books from Attic Books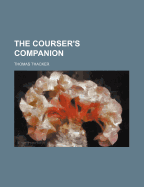 by
Thacker, Thomas
$103.00
Fair. Volume one of two. xxxii, 279 p. Brown cloth. Cloth worn, loose at top of spine. Edges of covers discoloured, bumped. Front hinge nearly off. Pages mainly clean. Includes sections on training greyhounds and pointers.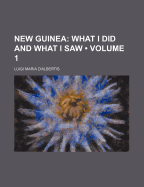 by
D'Albertis, L.M.
$203.00
Poor. Vol. 1 ONLY. xi, 424 p. 22.5 cm hardcoverbinding with gilt and impressed design work on front board. Includes illustrated frontispiece and additional b&w illustrations throughout text. Printed at The Riverside Press, Cambridge. Spine cloth torn off. Book binding remains intact, but fragile. Boards spotted, corners bumped. Front endpaper missing. Bookplate. Text block clean. Volume one covers the authors voyage from 1871 until 1873. Also includes notes on Naiabui, Summary of Observations ...
---
Memorials of Oxford (2 Volumes Only)

Edition: First Edition Binding: Leatherbound Publisher: John Henry Parker, Oxford Date published: 1837

Description: Poor. Vols. 1 & 2 Only (of a 3-vol. set). Various paginations. 22 cm leatherbound hardcover bindign with gilt designs on boards. Include numerous engravings by John Le KIeux from drawings by F. Mackenzie. Spine partly missing on vol. 1 and completely missing on vol. 2. Boards detached but included. Stained to outer edges and corners of boards. Endpapers stained. Pages clean. Textblock unmarked. Missing volume three for a complete set of this first edition. Sold "as-is." Read More

condition:

Book:

Seller Name & Rating:

Attic Books, ON, CANADA

A Summer in Andalucia. (Volume 1)

Edition: First Edition Binding: Hardcover Publisher: Richard Bentley, London Date published: 1839

Description: Very good. Vol. 1 only (of 2-vol. set). xii, 405 p. 22 cm half-leather binding with marbled boards and gilt design on spine. Top spine label missing. Volume label present. Minor wear to edges, a few scuffs to covers. Contents of Vol. 1: Oporto, Lisbon; Lisbon, Cintra; Cadiz; Environs of Cadiz; Route to Seville; Seville; Route to Cordorba; Cordoba; Route to Baena; Route to Granada; Granada-The City. Read More

condition:

Book:

Seller Name & Rating:

Attic Books, ON, CANADA

Les Pyrenees Ou Voyages Pedestres Dans Toutes Les Regions De Ces Montagnes Depuis L'Ocean Jusqu'a La Mediterranee (Volume 1)

Edition: First Edition Binding: Quarter Leather Publisher: Lecointe et Pougin, Paris Date published: 1834

Description: Fair. Vol. 1 only, of 2. 379 p. 212 cm hardcover originally quarter leather. 2 fold-out plates, with mild to medium spotting. Front cover detached. Missing top half of spine. Edges rubbed, corners bumped. Interior spotted. Ink notations on front endpaper. A very scarce volume. Contenant la description generale de cette chaine; des observations botaniques; et des remarques sur l'histoire, les moeurs et les idiomes des diverses races qu l'habitent; avec une carte et quelques vues des Pyrenees. Read More

condition:

Book:

Seller Name & Rating:

Attic Books, ON, CANADA

Lives of Indian Officers. (Volume 1)

Edition: New edition Binding: Hardcover Publisher: J.J. Keliher & Co., Limited, London Date published: 1904

Description: Good. Vol. 1 ONLY (of 2 vol. set). 660 p. 19.5 cm red cloth hardcover binding with gold lettering on spine. Pages clean. Text unmarked. Binding soiled iwth bumping to corners and spine extremes. Sold "as-is." Biographies of Lord Cornwallis; Sir John Malcolm; Mountstuart Elphinstone; Rev. Henry Martyn; Sir Charles Metcalfe. Read More

condition:

Book:

Seller Name & Rating:

Attic Books, ON, CANADA

Aventures Et Espiegleries De Lazarille De Tormes

Edition: Nouvelle edition Binding: Hardcover Publisher: Cailleau, Paris Date published: 1787

Description: Good. 2 vols. bound as one book. xi, 268 p. 17.5 cm full leather hardcoverbinding wih gilt on spine. Lovely speckled leather with gilt borders. Front hinge loose, but present. Mild shelf wear. Bookplate. French language text. Lazarillo de Tormes is credited with founding a literary genre, the picaresque novel, so called from Spanish "picaro, " meaning "rogue" or "rascal." Read More

condition:

Book:

Seller Name & Rating:

Attic Books, ON, CANADA

A Second Visit to North America

Edition: Third Edition Binding: Hardcover Publisher: John Murray, London Date published: 1855

Description: Fair. xii, 368, xii, 385 p. Light brown cloth. Front board nearly detached on vol. 1, with two large chips in spine. Chip in spine of vol. 2 as well, with back board off. Ex-library with stamps, labels and plates on endpapers, and front and rear of title pages but remaining pages are clean. TPL 2538-9. Includes much on slavery. Scottish geologist, Sir Charles Lyell (1797-1875) is best remembered today as the Victorian scientist and author of Principles of Geology. He was also a good friend of ... Read More

condition:

Book:

Seller Name & Rating:

Attic Books, ON, CANADA

Binding: Hardcover Publisher: W. Griffin, London Date published: 1765

Description: Good. 187 p. 17 cm full leather binding. Front cover detached by included. Scuffs to edges of leather, a few thin scrapes. Owner's sig. on title-page. Pages clean. Text unmarked. Oliver Goldsmith (1728-1774) is best remembered today for his novel, The Vicar of Wakefield, but he was a prolific author of poetry, plays, and non-fiction prose, including the selection of essays included in this collection. Read More

condition:

Book:

Seller Name & Rating:

Attic Books, ON, CANADA

History of the Methodist Church Within the Territories Embraced in the Late Conference of Eastern British North America,

Edition: First Edition Binding: Hardcover Publisher: Methodist Book Room, Halifax Date published: 1877

Description: Fair. Including Nova Scotia, New Brunswick, Prince Edward Island and Bermuda. Volume 1. Vol. 1 ONLY. 491 p. 20 cm cloth hardcover binding with impressing on boards. Black cloth, chipped and torn. Spine cloth torn exposing bindery work underneath. Pages clean. Read More

condition:

Book:

Seller Name & Rating:

Attic Books, ON, CANADA

Winter and Summer Excursions in Canada

Edition: First Edition Binding: Hardcover Publisher: Digby, Long & Co, London Date published: nd. c. 1894

Description: Poor. 213p. 18.5 cm hardcover binding. Includes 6 Illustrated plates. Spine very poor. Originally a quarter-leather binding but spine mostly missing now. Shelf wear to covers. Ex-library with spine label tapped to board, book plates, labels, and barcode. Interior otherwise clean. Author travels mainly through Western Canada (especially the Prairies Provinces), incl. the Rocky Mountains. Read More

condition:

Book:

Seller Name & Rating:

Attic Books, ON, CANADA
---