Search for books from Argosy Book Store Advanced Search
Search 62,885 books from this seller
Spotlight book from Argosy Book Store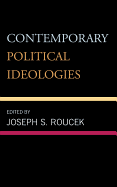 Very good in very good(-) jacket. x + 470pp., 8vo, green cloth, d.w.; tear to lower front edge of dust wrapper. New York: Philosophical Library, (1961). A very good copy in a very good (-) dust wrapper.
Featured books from Argosy Book Store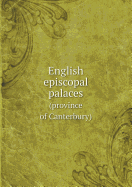 by
Rait, R.S., (Ed. )
$11.25
Very good. Illustrated. 321pp., 8vo, gilt-decorated blue cloth; untrimmed, spine faded. New York: James Pott & Company, 1911. A very good copy.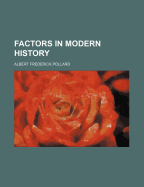 by
Pollard, A.F.
$13.13
Very good. xx + 338pp., 8vo, cloth. Boston: Beacon Press, (1960). A very good copy.
---
Foundations of Modern Europe: Twelve Lectures

Binding: hardcover Publisher: George Bell, London Date published: 1904

Description: Very good. vii + 262pp., 8vo, cloth; spine ends bumped; rear hinge cracked. London: George Bell and Sons, 1904. A very good copy. Read More

Binding: hardcover Publisher: Macmillan, New York Date published: 1909

Description: Very good(+) viii + 335pp. + ads. 8vo, blue cloth, t.e.g. New York: The Macmillan Company, 1909. A very good (+) copy. Read More

Neither War Nor Peace: the Struggle for Power in the Postwar World

Binding: hardcover Publisher: Praeger, New York Date published: 1960

Description: Very good in very good jacket. Maps. 504pp., 8vo, red cloth, d.w. New York: Frederick A. Praeger, (1960). A very good copy in a very good dust wrapper. Read More

Binding: hardcover Publisher: Harvard University Press, Cambridge Date published: 1969

Description: Very good in very good jacket. 204pp., 8vo, black cloth, d.w.; price clipped. Cambridge: The Belknap Press of Harvard University Press, 1969. A very good copy in a very good dust wrapper. Read More

Studies in the Italian Renaissance

Binding: hardcover Publisher: Dutton, New York

Description: Very good in good jacket. Illustrated. x + 264pp., 8vo, green cloth, d.w.; dust wrapper torn. New York: E. P. Dutton and Company, n.d. A very good copy in a good dust wrapper. Read More

The Age of Revolution: the Rise and Decline of Liberalism in Europe Since 1815

Binding: hardcover Publisher: Roy, New York Date published: 1949

Description: Very good in very good(-) jacket. 311pp., 8vo, red cloth, d.w.; dust wrapper price clipped, worn. New York: Roy Publishers, 1949. A very good copy in a very good (-) dust wrapper. Read More

Binding: hardcover Publisher: New American Library, New York Date published: 1967

Description: Very good in very good(-) jacket. Translated by Janet Sondheimer. xii + 340pp., green cloth, d.w.; dust wrapper price clipped, lightly worn. New York: The New American Library, (1967). A very good copy in a very good (-) dust wrapper. Read More

The Diplomatic Background of the War 1870-1914

Binding: hardcover Publisher: Yale University Press, New Haven Date published: 1927

Description: Very good. xv + 311pp., 8vo, blue cloth. New Haven: Yale University Press, 1927. A very good copy. Read More

The Fashion and Future of History

Binding: hardcover Publisher: Western Reserve, Cleveland Date published: 1960

Description: Very good in very good jacket. 205pp., 8vo, maroon cloth, d.w.; dust wrapper price clipped, slightly wrinkled. Cleveland: The Press of Western Reserve University, 1960. A very good copy in a very good dust wrapper. Read More
---