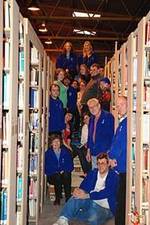 Anybook
2, Outer Circle Business Park, Lincoln, LN2 4HX GBR
+44 (0) 1522 519 991
Directions to Anybook
Twenty five years ago we all thought it would be a cracking good idea to take books which libraries no longer needed and sell them on to people who did, giving the libraries a generous share of the profits. To date we have returned almost a million pounds to libraries all over Britain and even in Europe as well. If you want to help your library, tell them about us or buy some of our books! We love doing what we do and are always looking to improve. If you can think of anything we could do better, please let us know! Please be aware our prices and shipping costs do not include local import taxes which may need to be paid by the customer upon receipt.
E-mail Anybook
Overall Seller Rating:
Alibris seller since February 2000
---
Search 902,343 books and 1 movie from this seller
Spotlight book from Anybook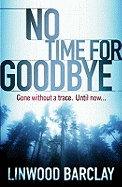 This is an ex-library book and may have the usual library/used-book markings inside. This book has hardback covers. With slight and inoffensive markings, With owner's inscription inside cover. In poor condition, suitable as a reading copy., 300grams, ISBN: 9780752893686.
Featured books from Anybook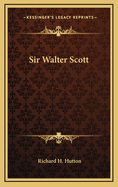 by
Hutton, Richard H
$23.71
Rebound. Hardback, ex-library with a few inoffensive library markings otherwise book in good condition. No dust jacket. 177pp Please note the Image in this listing is a stock photo and may not match the covers of the actual item, 300grams, ISBN: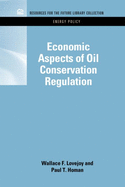 by
Lovejoy, W F & Homan, P T
$70.13
Rebound By the Library, Front Cover in Poor Condidtion, No Dust Jacket, Hardback, ex-library, with usual stamps and markings, in fair all round condition, suitable as a reading copy. Please note the Image in this listing is a stock photo and may not match the covers of the actual item, 650grams, ISBN:
---
Binding: Hardcover Publisher: Smith, Elder, & Co Date published: 1896

Description: Clean pages. No dust jacket. Hardback, ex-library, with usual stamps and markings, in fair all round condition, suitable as a reading copy. Please note the Image in this listing is a stock photo and may not match the covers of the actual item, 300grams, ISBN: Read More

condition:

Book:

Seller Name & Rating:

Anybook, UNITED KINGDOM

Binding: Hardcover Publisher: Smith, Elder, & Co Date published: 1897

Description: Fourth edition. Clean pages. No dust jacket. Hardback, ex-library, with usual stamps and markings, in fair all round condition, suitable as a reading copy. Please note the Image in this listing is a stock photo and may not match the covers of the actual item, 300grams, ISBN: Read More

condition:

Book:

Seller Name & Rating:

Anybook, UNITED KINGDOM

Binding: Hardcover Publisher: George Bell and Son Date published: 1885

Description: Covers and backstrip are slightly worn and marked. Clean pages. No dust jacket. With Latin text. Hardback, ex-library, with usual stamps and markings, in fair all round condition, suitable as a reading copy. Please note the Image in this listing is a stock photo and may not match the covers of the actual item, 300grams, ISBN: Read More

condition:

Book:

Seller Name & Rating:

Anybook, UNITED KINGDOM

Binding: Hardcover Publisher: Hachette Date published: 1895

Description: Hardback, ex-library, with usual stamps and markings, in fair all round condition, suitable as a reading copy. Please note the Image in this listing is a stock photo and may not match the covers of the actual item, 600grams, ISBN: Read More

condition:

Book:

Seller Name & Rating:

Anybook, UNITED KINGDOM

The Metamorphoses of Ovid (Volume 2)

Binding: Hardcover Publisher: George Braziller, New York Date published: 1968

Description: Books 10-15. Translated by William Caxton 1480. Hardback, ex-library, with usual stamps and markings, in fair all round condition suitable as a reading copy. Please note the Image in this listing is a stock photo and may not match the covers of the actual item, 2200grams, ISBN: Read More

condition:

Book:

Seller Name & Rating:

Anybook, UNITED KINGDOM

Binding: Hardcover Publisher: Longmans Green and Co, London Date published: 1894

Description: Hardback, ex-library, with usual stamps and markings, in fair all round condition suitable as a reading copy. Please note the Image in this listing is a stock photo and may not match the covers of the actual item, 550grams, ISBN: Read More

condition:

Book:

Seller Name & Rating:

Anybook, UNITED KINGDOM

Morphologie Und Biologie Der Algen (Vols 1 and 2)

Binding: Hardcover Publisher: Gustav Fischer, Jena Date published: 1904

Description: Erster-Zweiter Bands (Vols 1-2). German text. No dust jackets. Binding split at the front of erster Band. Pages starting to brown. Covers scuffed and leather backstrip wearing away in places. Part of erster Band's backstrip torn off and missing. Hardback, ex-library, with usual stamps and markings, in fair all round condition suitable as a reading copy. Please note the Image in this listing is a stock photo and may not match the covers of the actual item, 3300grams, ISBN: Read More

condition:

Book:

Seller Name & Rating:

Anybook, UNITED KINGDOM

Binding: Hardcover Publisher: ICLR, London Date published: 1899

Description: Hardback, ex-library, with usual stamps and markings, in fair all round condition suitable as a reading copy. Please note the Image in this listing is a stock photo and may not match the covers of the actual item, 1550grams, ISBN: Read More

condition:

Book:

Seller Name & Rating:

Anybook, UNITED KINGDOM

The Speeches of Charles Dickens

Binding: Hardcover Publisher: Michael Joseph, London

Description: No dust jacket. Date of publication not known. Covers scuffed and worn. Pages browned. Binding loose. Hardback, ex-library, with usual stamps and markings, in fair all round condition. Please note the Image in this listing is a stock photo and may not match the covers of the actual item, 450grams, ISBN: Read More

condition:

Book:

Seller Name & Rating:

Anybook, UNITED KINGDOM
---