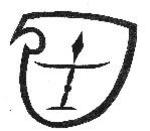 Alan's Used Books in Michigan
Internet and mail-order only. Please Note: We are a small shop and list on several sites. In most cases we only have one unit of a given title. Occasionally we receive more than one order for the same book from two different sites. This means we must cancel the second order. Alibris counts this heavily against us and we have an embarrassing low rating from Alibris which we do not feel is fair. *** Thank you for your consideration. *** We specialize in unusual books, mainly nonfiction: history, s
Alibris Buyers Please Note: We are a small shop and list on several sites. In most cases we only have one unit of a given title. Occasionally we receive more than one order for the same book from two different sites. This means we must cancel the second order. Alibris counts this heavily against us and we have an embarrassing low rating from Alibris which we do not feel is fair. ***** A left-handed bookseller. In business since 1990. Internet-only shop located in suburbs of Detroit. We list only books we have in stock on hand. Our inventory includes a wide range of nonfiction, some literature and ephemera. We specialize in odd subjects. Owned and operated by Gwen Foss. Member TomFolio, Michigan Metro Bookdealers Assn.
E-mail Alan's Used Books in Michigan
Overall Seller Rating:
Alibris seller since April 2003
---
Search for books from Alan's Used Books in Michigan Advanced Search
Search 230 books from this seller
Spotlight book from Alan's Used Books in Michigan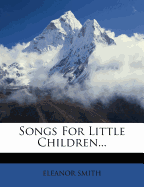 Very Good with no dust jacket. 109 pages; 4to (10.75") 28 cm; Full dark green cloth, gilt lettering on front, blindstamped rules and ornaments on front and rear, publisher catalog in rear, 84 songs and singing games for young children, with tunes, lyrics, and full piano in standard notation.; Co-published by Chicago: Thomas Charles Co. Copyright 1887. No additional printings listed. Yes, this is an actual book from 1887, not an overpriced flimsy print-on-demand atrocity.; Cloth shows moderate ...
Featured books from Alan's Used Books in Michigan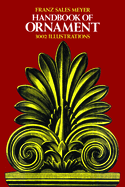 by
Meyer, Franz Sales, With Tony Birks >>
$28.00
Fair with no dust jacket. 272 pages; Oblong 8vo (8.75") 23 cm; Oblong hardcover, text and plates in two columns. Black cloth, gold spine title. Index, 300 plates depicting about 3200 b/w line illustrations, with captions. Text entirely in English.; Isbn 0715607138. Revised reprint of 1894 English edition, based on 1888 German original, translated by Hugh Stannus. This edition 1974. Edited and with new introduction by Tony Birks. Includes every illustration of the original, with ...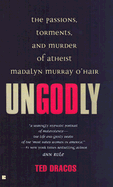 by
Dracos, Ted
$12.00
Near Fine in Very Good+ dust jacket. 0743228332. 289 pages; 8vo (9.25") 24 cm; Hardcover, gray and white boards, 289 pages, index, 17 b/w glossy photos with captions.; Complete subtitle on jacket: 'The Passions, Torments, and Murder of Atheist Madalyn Murray O'Hair, the Woman Who Ended School Prayer in America. '; Quite a sensationalized biography (author apparently hates atheists) but it does cover her horrific murder that was pretty much ignored by mainstream media and not even seriously ...
---
Desperate Passion, a: Helen Caldicott, an Autobiography (Signed) more books like this

by Caldicott, Helen Broinowski >> other copies of this book

Edition: Second Printing Binding: Hardcover Publisher: W. W. Norton & Company;, N. Y. : Date published: 1996 ISBN-13: 9780393039474 ISBN: 0393039471

Description: Near Fine in Near Fine dust jacket. 0393039471. 366 pages; 8vo (9.5") 25 cm; Black cloth, tan boards, index, 14 b/w photos with captions. Front free endpaper SIGNED by author.; Australian physician, founder of Women's Action for Nuclear Disarmament, president of Physicians for Social Responsibility, single-handedly launched major world campaign against nuclear weapons proliferation.; Jacket in clear plastic cover neatly taped to boards. No other defects apart from author autograph. Read More

Kings Jackal, the more books like this

by Davis, Richard Harding >> other copies of this book

Edition: First Edition Binding: Hardcover Publisher: Charles Scribner's Sons;, N. Y. : Date published: 1898

Description: Illustrated by Charles Dana Gibson. Very Good with no dust jacket. 175 pages; 12mo (7.5") 19 cm; Original full tan cloth, lettering and decor in dark green, title and author in gilt on front, beautiful laid paper throughout, 4 b/w illustrations on glossy plates, including frontispiece; 8-pg publisher catalog in rear.; True first. Literary novel from one of the most popular writers of 19th century America. Illustrated by the famous Charles Dana Gibson, creator of the 'Gibson Girl'.; Cloth is ... Read More

Sword and Pen, 1e: (1st Edition, 1880) Or, Ventures and Adventures of Willard Glazier, the Soldier Author, in War and Literature... more books like this

by Owens, John Algernon, With Willard Glazier >> other copies of this book

Edition: First Edition Binding: Hardcover Publisher: P. W. Ziegler & Company;, Philadelphia: Date published: 1880

Description: Very Good with no dust jacket. 436 pages; 12mo (7.75") 20 cm; Original full dark blue cloth, gilt decor and lettering on front and spine, pale yellow endpapers, 28 b/w illustrations including portrait frontispiece engraving of Willard Glazier.; 1st edition, copyright 1880, title page 1880.; Hero of cavalry unit in American Civil War, POW, many other military and civilian adventures. Complete subtitle: 'Or, Ventures and Adventures of Willard Glazier, the Soldier-Author, in War and Literature, ... Read More

Helmet of Navarre, the, 1e: (1st Edition, 1901) more books like this

by Runkle, Bertha >> other copies of this book

Edition: First Edition Binding: Hardcover Publisher: Century Company;, N. Y. : Date published: 1901

Description: Illustrated by Andre Castaigne. Very Good+ with no dust jacket. 470 pages; 8vo (8") 21 cm; Hardcover, dark blue cloth, beautiful gilt lettering and silver decor on front and spine, old arms of France embossed on rear, 12 b/w illustrations on glossy plates, including frontispiece.; Copyright page 1900, 1901. Title page 1901. NAP.; Historical novel of action and intrugue with plenty of swordplay and French nobles. First published in parts in Century Magazine. This appears to be first edition ... Read More

Jefferson Bible, the: the Life and Morals of Jesus of Nazareth, With the Annotated Commentaries on Religion of Thomas Jefferson more books like this

by Jefferson, Thomas, With Roche, Foote, Harrington >> other copies of this book

Binding: Hardcover Publisher: Clarkson N. Potter;, N. Y. : Date published: 1964

Description: Near Fine in Fair dust jacket. 384 pages; 8vo (9.25") 24 cm; Hardcover, blue cloth, endpaper maps, endnotes. Text is in three main sections: 1) The Jefferson Bible, reprinted in beautiful text, English only. 2) Complete set of facsimile pages from Jefferson's original scrapbook Bible, with parallel texts in Greek, Latin, French, English, covering 82 spreads. 3) Commentaries on the Bible, extracted from Jefferson's letters.; Facsimile pages are somewhat dark and may be difficult to read without ... Read More

True Grit: (1st Paperback Edition, 1969) more books like this

by Portis, Charles >> other copies of this book

Edition: First Paperback Edition Binding: Paperback Publisher: Signet/New American Library;, N. Y. : Date published: 1969 ISBN-13: 9781127417988 ISBN: 1127417983

Description: Near Fine. 1127417983. 190 pages; 12mo (7") 18 cm; Paperback, textured covers, all edges inked yellow. Published prior to release of film, but has 4 b/w and 1 color photo from film on inside covers and rear cover, with front cover a painting in style of Grant Wood showing young lady in rustic dress with horse and rifle.; Signet Q3761. Copyright 1968. This is 1st paperback edition, February, 1969. Photos feature John Wayne and Kim Darby.; A touch of sunning only. Appears unread. Quite scarce in ... Read More

Foods and Household Management: a Textbook of the Household Arts more books like this

by Kinne, Helen, And Anna M. Cooley >> other copies of this book

Edition: Sixth Printing Binding: Hardcover Publisher: Macmillan Company;, N. Y. : Date published: 1915

Description: Good+ with no dust jacket. 401 pages; 12mo (7.5") 19 cm; Full greenish-gray buckram cloth, gilt spine title, black lettering on front, tan endpapers, index, appendix, footnotes, dozens of lists and tables, chapter end questions, several dozen recipes, 82 b/w figures, photos, diagrams, etc, with captions.; Copyright 1914. This is 6th printing, February, 1915.; We have graded this item Good Plus. Cloth shows moderate wear, tanned on spine, gilt lettering dull but readable, owner name and address ... Read More

Freedom is a Constant Struggle: Songs of the Freedom Movement more books like this

by Carawan, Guy, And Candie Carawan >> other copies of this book

Edition: Second Printing Binding: Softcover Publisher: Oak Publications;, N. Y. : Date published: 1968

Description: Good+ 224 pages; 8vo (9") 23 cm; SOFTCOVER. Brown pictorial covers, tons of b/w photos, numerous telling quotes and short poems from civil rights activists, 56 extraordinary songs with lyrics, guitar chords, and tunes in standard notation.; Copyright 1968. This is 2nd printing, 1968.; Quite worn. Top 1 inch of backstrip missing. Spine creased and rolled. Two page numbers penned on half title. Binding tight. Scarce in any condition.; From estate of Bishop Moses Anderson of Detroit. Laid in: two ... Read More

History of Orgies, a, 1e: (1st Edition, 1958) more books like this

by Partridge, Burgo >> other copies of this book

Edition: First Edition Binding: Hardcover Publisher: Anthony Blond;, London: Date published: 1958

Description: Very Good with no dust jacket. 224 pages; 12mo (7.25") 19 cm; Green cloth, silver spine lettering, 224 pages, index, brief bibliography.; From preface: 'In this book orgies of a sexual character or origin only will be included because of their superior interest for everybody'. Covers history of orgies from ancient Greece up through the Medieval Christian Church.; Rear endpaper has small slip attached, imprinted with name and address of a Taiwan bookseller. Endpapers are slightly discolored ... Read More
---