Search for books from Antiquarian Book Mart Advanced Search
Search 9,779 books from this seller
Spotlight book from Antiquarian Book Mart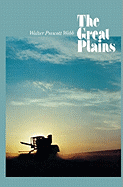 Very Good. No Jacket. Inscribed by Author(s) VG HARDCOVER, early but not the First Edition, INSCRIBED ON THE DEDICATION PAGE BY THE AUTHOR "FOR AN ADOPTED TEXAN FROM A NATIVE-FOR FRANK McGOWEN, WALTER PRESCOTT WEBB", no dj, clean black cloth with bright silver titles and decorations, minor cloth edge scuffs, minor tanning along inside hinges, to eps and to paste downs, previous owner signature on ffep, clean/unmarked/tight NICE COPY, sr.
Featured books from Antiquarian Book Mart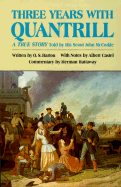 by
McCorkle, John; Barton, O. S.
$14.00
Very Good. VG/VG, FIRST EDITION, price sticker shadow on ffep, minor tanning to cloth edges else clean/unmarked NICE COPY, WA.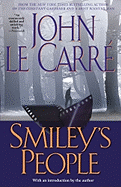 by
Lecarre, John
$45.00
Very Good. VG LEATHER BOUND LIMITED FIRST EDITION, AEG, gilded boards, minor very small tear to leather edge at top of spine, couple minor scuffs to gilded page edges else clean/unmarked NICE COPY, SR.
---
The Crisis of Islam: Holy War and Unholy Terror

Edition: 1st Edition Binding: Hardcover Publisher: U.S.A. : Modern Library Date published: 2003 ISBN-13: 9780679642817 ISBN: 0679642811

Description: Very Good in Very Good jacket. VG/VG, FIRST MODERN LIBRARY EDITION, name sticker on ffep, else clean/unmarked NICE COPY, MIDDLE EAST. Read More

Smashing the Atlantic Wall: Destruction of Hitler's Coastal Fortresses

Edition: 1st Edition Binding: Hardcover Publisher: Cassell; London Date published: 2001 ISBN-13: 9780304361632 ISBN: 0304361631

Description: Very Good in Very Good jacket. Vg/vg; 1st ed.; Military/Land & Sea; DJ price clipped; minor scuffs to DJ edges; a nice clean copy. Read More

Binding: Hardcover Publisher: Derrydale Press; Lyon, MS Date published: 1991

Description: Fine. No Jacket. Fine hardbound; Hunting & Fishing; reprint of the 1924 ed.; leather bound; this is a limited ed. of 2, 500 copies of which this is #1, 984; signed by Zane Grey's son, Loren Grey. Read More

Gomorrah: a Personal Journey Into the Violent International Empire of Naples' Organized Crime System

Edition: 1st Edition Binding: Hardcover Publisher: U.S.A. : Farrar, Straus and Giroux Date published: 2007 ISBN-13: 9780374165277 ISBN: 0374165270

Description: Very Good in Very Good jacket. VG/VG, FIRST EDITION, clean/unmarked NICE COPY, TC. Read More

The Forgotten Battle: Overloon and the Maas Salient 1944-45

Edition: 1st Edition Binding: Hardcover Publisher: Sarpedon; NY Date published: 1995 ISBN-13: 9781885119032 ISBN: 1885119038

Description: Very Good in Very Good jacket. Vg/vg; 1st U.S. ed.; Military/Land & Sea; DJ price clipped; a nice clean copy. Read More

The Victors: Eisenhower and His Boys, the Men of World War II

Edition: 1st Edition Binding: Hardcover Publisher: Simon & Schuster; NY, Riverside, New Jersey, U.S.A. Date published: 1998 ISBN-13: 9780684856285 ISBN: 068485628X

Description: Very Good in Good jacket. Vg/g; 1st ed.; Military/Land & Sea; DJ price clipped; minor DJ edge scuffs; previous owner's name on 1st pastedown. Read More

Edition: 1st Edition Binding: Hardcover Publisher: David & Charles; UK Date published: 2004 ISBN-13: 9780715317907 ISBN: 0715317903

Description: Very Good in Very Good jacket. Vg/vg; 1st UK ed.; Military/Land & Sea; minor scuffs to DJ edges; a nice clean copy. Read More

June 6, 1944: the Voices of D-Day

Edition: 1st Edition Binding: Hardcover Publisher: St. Martins; NY Date published: 1994 ISBN-13: 9780312110147 ISBN: 0312110146

Description: Very Good in Very Good jacket. Vg/vg; 1st ed.; Military/Land & Sea; DJ price clipped; a nice clean copy. Read More

Retreat to the Reich: the German Defeat in France, 1944

Edition: 1st Edition Binding: Hardcover Publisher: Praeger; Westport, CT Date published: 2000 ISBN-13: 9780275968571 ISBN: 027596857X

Description: Very Good in Very Good jacket. Vg/vg; 1st ed.; Military/Land & Sea; DJ price clipped; minor scuffs to DJ edges; a nice clean copy. Read More
---