Search for books from Books of Texas Advanced Search
Search 13,560 books, 12 movies, and 123 music items from this seller
Spotlight book from Books of Texas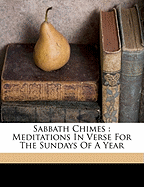 Good. Good condition. [nb32]. Collectible James Nisbet & Co edition. Published in 1867. NO DJ. Has name written on 1st page within. Has no highlighting or underlining within. Has minor foxing to first few pages within. Covers have warping, but no staining. Good reading condition overall. Very scarce and collectible title.
Featured books from Books of Texas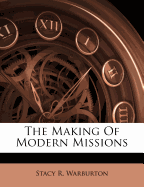 by
Stacy R. Warburton
$40.40
Very Good. Very good. No dust jacket as issued. green boards (NA11) only slight edge/reading wear; solid and clean inside. a very nice vintage gift for any Christian or Missionary. has some tanning, but pages very supple. missionary work; christianity; mormon missionaries; mormon mission; history of missionary work; LSD mission; latter day saints; jesus; god; jehovas witness; christ; religion.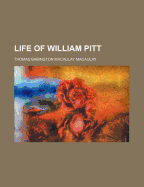 by
Thomas Babington Macaulay Macaulay
$44.75
Good. (na15)edge/point wear, light scuffing, price on fly, no underlining or highlighting within, no dj, foxing, staining,
---
The Ugly Duck, and Other Tales

Binding: Hardcover Publisher: John B Alden Date published: 1880

Description: Good. Good condition. [box z]. Collectible edition, published by John B. Alden. No publication date stated. Hardcover. Includes beautiful illustrations within. Extremely collectible front cover. No date but a very early edition of a favorite title before it became "The Ugly Duckling" instead of "The Ugly Duck"! Also includes others by this perennially favorite author. Illustrated with woodcuts, smaller ones throughout and 4 full-page plus two illustrated title pages (The Ugly Duck and The Mud ... Read More

The Christian Year; : Thoughts in Verse for the Sundays and Holidays Throughout the Year

Binding: Hardcover Publisher: Hurst & Publishers Date published: 1917

Description: Good. Good condition. [na17]. Published by Hurst and Company. No publication date stated. Inscription by former owner on first page within. Absolutely no highlighting or underlining within. Exterior binding has slight edgewear/slightly bumped corners. Red boards. Collectible exterior binding, very vintage illustration on boards. No DJ. Good condition overall. Extremely collectible & rare. Read More

Little Masterpieces of English Poetry By British and American Authors Volume IV: Odes Sonnets and Epigrams

Binding: Hardcover Publisher: Doubleday Page & Company Date published: 1905

Description: Good. (box au aa)no dj, edge wear, point wear, overall staining/scuffing/toning, stain to bottom edge, light foxing to endpapers. Read More

Binding: Paperback Publisher: HarperCollins (paper) Date published: 1974

Description: Good. (box au 23) edge wear, point wear, light scuffing, underlining throughout. Read More

Binding: Hardcover Publisher: Cooper Square Date published: 1971

Description: Very Good. VG condition. [na17 la.5] Published by Cooper Square in 1971. Blue boards. Hardcover without DJ. No writing or highlighting within. Crisp, clean pages within. Lightly bumped corners. Scarce. Read More

The Bassoon and Contrabassoon [By] Lyndesay G. Langwill (Instruments of the Orchestra)

Binding: Hardcover Publisher: W.W. Norton Date published: 1975

Description: Good in Good jacket. VG in Good+ DJ. [na17 la.5] Hardcover in DJ. Published by W W Norton in 1975. 3rd Printing. No writing or highlighting within. Crisp, clean pages within. Price-clipped DJ. Name of previous owner on inside front cover. Quite scarce & OOP. "The early chapters deal with the origins and historical development of the bassoon, with a wealth of detail, illustrations, and fingering charts. Full account is taken too, of how the bassoon has been employed by various composers from ... Read More

The Technical History of the Player

Binding: Hardcover Publisher: Vestal Press Date published: 1971

Description: Very Good. VG condition. [nb37 la.5] Hardcover without DJ; does not appear to have been originally issued with DJ. Handsome binding. Published by Vestal Press in 1971. Name of previous owner written on 1st blank endpaper within. No writing or highlighting within. Crisp, clean pages within. Scarce. Written by the inventor of the player piano. Read More

Manual of Harmony-a Practical Guide to Its Study, Prepared Especially for the Conservatory of Music at Leipzig-21st Edition

Binding: Hardcover Publisher: G Schirmer Date published: 1912

Description: Good. 236 pp. 21st Edition. [na17 la.5] Hardcover without DJ. Published by G Schirmer in 1912. Red boards. Name of previous owner written on inside front cover. Browning endpapers. No writing or highlighting within. Scarce. Read More

The American Music System for Advanced Grammar Grades-Book 3

Binding: Hardcover Publisher: King, Richardson & Co Date published: 1896

Description: Fair. 165 pp. [na22 la.5] Hardcover without DJ. Orange boards. Published by King, Richardson in 1896. Name of previous owner written on front cover/1st page within. Light notation in pencil. Rubbed corners/staining to boards. Scarce. "This book is designed for the use of the higher Grammar grades, and contains the transitional steps between the fundamental work done with books Nos. 1 and 2, and the advanced work awaiting the student in the first and second years of the High School course. Read More
---