Search for books from corner books Advanced Search
Search 2,143 books from this seller
Spotlight book from corner books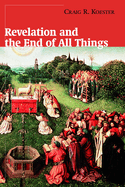 As New. Book. 8vo-over 7¾"-9¾" tall. Signed by author. Trade paperback, spine not creased, clean edges, square corners. The author is professor of New Testament at Luther Seminary, St. Paul, Minn. On the upper left-hand corner of the title page he writes: "Best wishes! Craig Koester."
Featured books from corner books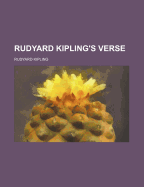 by
Kipling, Rudyard
$15.00
Good. No Jacket. Book. 8vo-over 7¾"-9¾" tall. Full red cloth over boards, spine stamped in gold foil, front cover blind stamped, spine faded, normal wear on edges, corners slightly bumped, clean pages, no markings, crease middle of title page, binding tight. Includes portrait of Kipling on frontispiece.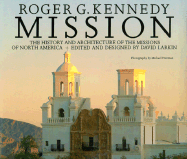 by
Kennedy, Roger G.
$25.00
As New in As New jacket. Book. 4to-over 9¾"-12" tall. Edited and designed by David Larkin, photography by Michael Freeman. Full orange cloth over boards, spine stamped in gold foil, sharp edges, square corners, clean pages, no markings. Jacket perfect in mylar. Many stunning color photographs, plus plans and maps. History of the missions closely related to the illustrations. "A Marc Jaffe Book." (title page)
---
True Grits: Tall Tales and Recipes From the New South

Edition: 1st Edition Binding: Hardcover Publisher: Junior League of Atlanta, Atlanta, Ga. Date published: 1995 ISBN-13: 9780871974259 ISBN: 0871974258

Description: As New in As New jacket. Book. 4to-over 9¾"-12" tall. Illustrated paper over boards, sharp edges, square corners, clean pages, no markings, illustrated endpapers. Jacket, which has the same photograph as the cover, is protected in mylar. The sub-title, "Tall tales and recipes from the New South, " describes the content, which is beautifully presented in text and illustrations. First printing of 50, 000 copies. Read More

condition:

Book:

Seller Name & Rating:

corner books, MN, USA

Binding: Hardcover Publisher: Sleeping Bear Press, New Hyde Park, N.Y. Date published: 2000 ISBN-13: 9781886947665 ISBN: 188694766X

Description: Very Good in Very Good jacket. Book. 4to-over 9¾"-12" tall. Full beige cloth over boards, spine stamped in gold foil, very minor wear along edges, corners very slightly bumped, Front right gold gilt endpaper has prints from handling, copyright page has repeat of author/title in spidery handwriting near bottom right hand, no other markings. Jacket, in mylar, no chips, no tears, no trimming. The photography is by Ed Wargin. The Wargins grew up in northern Minnesota, where they developed their ... Read More

condition:

Book:

Seller Name & Rating:

corner books, MN, USA

Edition: Revised Edition Binding: Softcover Publisher: M.I.T. Press, Cambridge, Mass. Date published: 1971 ISBN-13: 9780262660013 ISBN: 0262660016

Description: Good. Book. 4to-over 9¾"-12" tall. Text fine; cover is rubbed and discolored in places. Spine has slight damage at top from being bumped. Ten chapters: New Goals; Territorial Waters; Continental Shelf; Seas and International Law; Living Resources of the Sea; Mineral Resources; Pollution; Safety of Life at Sea; Models for the Future; Political Process and the Future of National Ocean Policy. Read More

condition:

Book:

Seller Name & Rating:

corner books, MN, USA

The Shaping of America: a Geographical Perspective on 500 Years of History

Binding: Softcover Publisher: Yale University Press, New Haven, Conn. Date published: 1986 ISBN-13: 9780300038828 ISBN: 0300038828

Description: Excellent. Book. 8vo-over 7¾"-9¾" tall. Volume 1, Atlantic America, 1492-1800. Trade paperback in marvelous condition, spine not creased. Many maps, forty of which were specially made for the book, and illustrations. First of a projected three-volume work by Professor Meinig (Syracuse University). "A story of the peopling of North America that is different, original, coherent, and altogether fascinating." Howard R. Lamar, Yale University (back cover) Read More

condition:

Book:

Seller Name & Rating:

corner books, MN, USA

Blooming: a Small-Town Girlhood

Binding: Hardcover Publisher: Little, Brown and Company, Boston Date published: 1981 ISBN-13: 9780316850766 ISBN: 0316850764

Description: As New in Very Good jacket. Book. 8vo-over 7¾"-9¾" tall. Signed by author. Green paper over boards, front cover blind stamped, tan cloth spine, stamped in green, sharp edges, square corners, author's inscription "To Patty and Roger Anderson--best wishes from Susan Allen Toth, July 22, 1981" on front flyleaf, no other markings. Jacket, in mylar, has slight wear on bottom and top of spine and rubbing and a small scratch (not affecting color) on back; it is price-clipped. Read More

condition:

Book:

Seller Name & Rating:

corner books, MN, USA

Domestic Manners of the Americans

Binding: Hardcover Publisher: Imprint Society, Barre, Mass. Date published: 1969 ISBN-13: 9780876360002 ISBN: 0876360002

Description: Excellent. No Jacket. Book. 8vo-over 7¾"-9¾" tall. Striking brown cloth binding, with gilt and black label. Black slipcase has a few scuffs and the upper two front covers are bumped. Includes "Trollopania scraps for the year 1833" with commentary and reproductions of cartoons. Introduction by James E. Mooney, who signed this copy, 674 of 1950. The frontispiece is a new printing of a 1833 copper engraving. Read More

condition:

Book:

Seller Name & Rating:

corner books, MN, USA

The Biological Efficiency of Protein Production

Binding: Hardcover Publisher: Cambridge University Press, London Date published: 1973 ISBN-13: 9780521201797 ISBN: 0521201799

Description: Very Good in Good jacket. Book. 8vo-over 7¾"-9¾" tall. Edited by J.G.W. Jones. Blue cloth over boards, spine stamped in gold foil, sharp edges, square corners, light stain bottom back cover, clean pages, no markings. Jacket, in mylar, is price-clipped, small pieces missing bottom of back cover, not affecting text. Proceedings of a symposium held in Reading in 1971. Read More

condition:

Book:

Seller Name & Rating:

corner books, MN, USA

Nobody Owns Us: the Story of Joe Gilbert, Midwestern Rebel

Binding: Hardcover Publisher: Cooperative League of the U.S.A., Chicago Date published: 1948

Description: Good in Fair jacket. Book. 8vo-over 7¾"-9¾" tall. Full cloth over boards, spine and front cover stamped in gold foil, very light wear along edges, book slant, signed "Joe Gilbert" on front flyleaf, no other markings. Jacket, now in mylar, is worn and has been repaired at the inside top and bottom with tape, not trimmed, a great jacket. Four illustrations. Joseph Gilbert gave up a career as a cooperate lawyer to work for the welfare of farmers and laborers in the Midwest. Spent time in Minnesota ... Read More

condition:

Book:

Seller Name & Rating:

corner books, MN, USA

The Tra Vigne Cookbook: Seasons in the California Wine Country

Edition: 1st Edition Binding: Hardcover Publisher: Chronicle Books, San Francisco Date published: 1999 ISBN-13: 9780811819862 ISBN: 0811819868

Description: Almost New in Very Good to Fine jacket. Book. 4to-over 9¾"-12" tall. Full black cloth over boards, spine stamped in gold foil, front cover blind stamped, sharp edges, square corners, except for smudge p. 115, the book is as new, including jacket under mylar. A beautiful book, with many color photographs by Karl Petzke of wonderful food. From the chef of Tra Vigne, in California, with Penelope Wisner. Read More

condition:

Book:

Seller Name & Rating:

corner books, MN, USA
---