Search for books from Second Story Books Advanced Search
Search 37,944 books, 5 movies, and 175 music items from this seller
Spotlight book from Second Story Books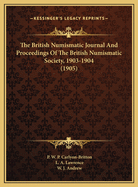 Quarto; good/none; red leather spine with gilt lettering; #424JPH; half-bound with tan boards; boards, shelf wear, scuffing, light bumping; front hinge, cracked; endpapers, spotted; text block, clean; some pages, un-cut; illus. : B/W plates, text reproductions; 455pp. JPH Numismatic Collection.
Featured books from Second Story Books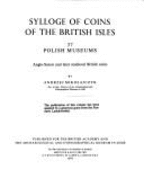 by
Mikolajczyk, Andrzej
$15.00
Thin quarto in cloth; VG+/no DJ; navy blue with gold letters and gilt; minor soiling from shelf wear; text and plates very clean; pp. 78; #424JPH. JPH Numismatic Collection.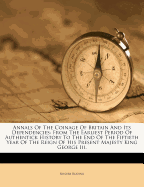 by
Ruding, Rogers
$450.00
Six volumes complete; five volumes octavo and the sixth quarto; bound in contemporary or near contemporary uniform paper covered boards with paper spine labels; moderate external rubbing and wear; chipping and loss to spine ends; spine labels creased and worn; corners showing; bookseller ticket of J. Ellis, Manchester, each upper left corner front pastedowns; some dust soiling to top edges of text blocks; quarto plate volume covered in an improvised dustjacket of flexible clear plastic [perhaps ...
---
The Coinage of the First Mint of the Americas at Mexico City 1536-1572 more books like this

by Nesmith, Robert I. other copies of this book

Edition: First edition; Binding: Hardcover Publisher: Quarterman, Massachusetts Date published: 1977 ISBN-13: 9780880000642 ISBN: 0880000643

Description: Octavo in cloth; VG+/VG; spine ivory with black letters; DJ has moderate soiling from shelving; boards clean and strong; owner's inscription inside front board; paper slightly yellowed; text block clean; large illustrations at center with rice paper; plates at the end; pp. 169; #424JPH. JPH Numismatic Collection. Read More

A Catalogue of English Coins in the British Museum. Anglo-Saxon Series [Two Volumes] more books like this

by Keary, Charles Francis other copies of this book

Edition: Reprint from 1887 Binding: Hardcover Publisher: B.A. Seaby, London Date published: 1970

Description: Octavo in cloth; two volumes [1&2]; VG+/VG+; spine red with black letters; DJ has minimal soiling; paper slightly faded with some foxing; tables and plates at the end; pp. 278; #424JPH. JPH Numismatic Collection. Read More

Early U.S. Gold Coin Varieties: a Study of Die States 1795-1834 more books like this

by Dannreuther, John W. & Bass, Harry W. Jr.; Bowers, Q. David [Foreword] other copies of this book

Edition: First Edition [Signed] Binding: Hardcover Publisher: Whitman Publishing, Atlanta, GA Date published: 2006 ISBN-13: 9780794822255 ISBN: 0794822258

Description: Quarto; VG-/No jacket hardcover; Black spine with gilt lettering; #424JPH; Cover has some wear along the edges, corners are bumped, bent and with very lightly fraying; Binding is tight; Text block is bright and clean; NOTE: Book is signed, on a glued-in bookplate, by the author; 575 pages. [CKDP]. JPH Numismatic Collection. Read More

Colonial Currency Reprints: 1682-1751 [Four Volumes Complete] more books like this

by Davis, Andrew McFarland other copies of this book

Edition: Facsimile Reprint Edition Binding: Hardcover Publisher: August M. Kelley, New York Date published: 1964

Description: Octavos; four [4] volumes; bound in full green buckram cloth; no dustjackets as issued; spines show minor fading; top edges of textblocks a bit dust soiled; contents very good; clean and unmarked. From the Reprints of Economic Classics Series. [Spine; gilt titles on green cloth]. #424JPH. Additional shipping funds might be necessary for expedited/international shipping. Unable to ship via economy international shipping due to weight limitations. JPH Numismatic Collection. Read More

Some Hobby Horses; Or, How to Collect Stamps, Coins, Seals, Crests & Scraps more books like this

by Montresor, C.A. other copies of this book

Edition: Second edition; Binding: Hardcover Publisher: W.H. Allen & Co, London Date published: 1890

Description: Small octavo in cloth with plastic cover; VG; spine brown with copper letters; boards have moderate soiling; flaps discolored and stained; external edges discolored; text block and illustrations clean; pp. 193. #424JPH. JPH Numismatic Collection. Read More

The Evolution of Coinage more books like this

by McDonald, George other copies of this book

Edition: Reprint of 1916 Binding: Hardcover Publisher: Obol, Chicago Date published: 1980 ISBN-13: 9780916710736 ISBN: 0916710734

Description: Small octavo in cloth; VG++/no DJ; brown leather like cloth with gold letters and gilf; boards and text clean; no illustrations; pp. 148; very good; #424JPH. JPH Numismatic Collection. Read More

Guttag's Foreign Currency and Exchange Guide more books like this

by Guttag other copies of this book

Edition: First edition; Binding: Hardcover Publisher: Guttag's Brothers, New York Date published: 1921

Description: Small octavo in black cloth with gold letters; no title on spine; paper slightly faded; flaps have some foxing; text block clean; pp. 130; #424JPH. JPH Numismatic Collection. Read More

Coin Hoards Volume X. Greek Hoards more books like this

by Hoover, Oliver; Meadows, Andrew; Wartenberg, Ute other copies of this book

Edition: First edition; Binding: Hardcover Publisher: American Numismatic Society, New York Date published: 2010 ISBN-13: 9780897223157 ISBN: 0897223152

Description: Large quarto in cloth; VG+/VG; spine black with silver letters; illustrated DJ has minimal soiling and tiny bumps on corners; glossy paper very clean in fairly large text print; pp. 281 and 67 plates; very good; #424JPH. JPH Numismatic Collection. Read More

American Journal of Numismatics: Second Series more books like this

by American Numismatic Society other copies of this book

Binding: Paperback Publisher: American Numismatic Society, New York Date published: 1989-2009

Description: Octavo; near consecutive set of numbers [1-21] as follows; volumes 1-9 softcover wraps; volumes 10-21 in blue cloth [one in shrink-wrap]; duplicate copies of volumes 5-6 [bound together] and volume 21; lacking volumes volumes 13, 14, and 20. [All told; sixteen individual books as follows; volumes 1, 2, 3-4, 5-6 (two copies), 7-8, 9, 10, 11, 12, 15, 16-17, 18, 19, 21 (two copies)]. [Spines; blue wraps with black titles and blue cloth with gilt titles]. #424JPH. JPH Numismatic Collection. Read More
---