Search for books from Second Story Books Advanced Search
Search 36,878 books, 4 movies, and 151 music items from this seller
Spotlight book from Second Story Books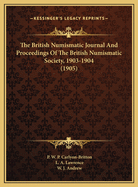 Quarto; good/none; red leather spine with gilt lettering; #424JPH; half-bound with tan boards; boards, shelf wear, scuffing, light bumping; front hinge, cracked; endpapers, spotted; text block, clean; some pages, un-cut; illus. : B/W plates, text reproductions; 455pp. JPH Numismatic Collection.
Featured books from Second Story Books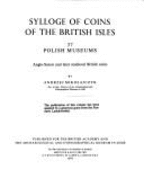 by
Mikolajczyk, Andrzej
$15.00
Thin quarto in cloth; VG+/no DJ; navy blue with gold letters and gilt; minor soiling from shelf wear; text and plates very clean; pp. 78; #424JPH. JPH Numismatic Collection.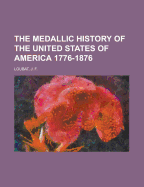 by
Loubat, J.F.
$21.00
Octavo; G+/G+; Black spine with white lettering; #424JPH; Jacket has some wear on all edges, spine crown and tail are creased, tears to the corners, inner front flap has been price-clipped; Boards are clean with some bumping/bending to the corners; Binding is tight; Text block has some spots of staining to the outer edge and is age-toned but otherwise quite clean; 460 pages. JPH Numismatic Collection.
---
The Ancient Coinage of Southern Arabia more books like this

by Hill, G.F. other copies of this book

Edition: Unchanged reprint of 1915; Publisher: Argonaut, Chicago Date published: 1969

Description: Octavo pamphlet; VG+/no DJ; very light soiling; text clean; pp. 28; #424JPH. JPH Numismatic Collection. Read More

Coinage of the American Confederation Period more books like this

by Mossman, Philip L., Editor other copies of this book

Edition: First edition; Binding: Hardcover Publisher: The American Numismatic Society, New York Date published: 1996 ISBN-13: 9780897222631 ISBN: 0897222636

Description: Octavo in cloth; VG++/no DJ; spine brown with silver letters; boards have very minimal soiling; text block, charts, illustrations very clean; pp. 346; #424JPH. JPH Numismatic Collection. Read More

Annals of the Coinage of Britain and Its Dependencies, From the Earliest Period of Authentick History to the End of the Fiftieth Year of the Reign of His Present Majesty King George III [Six Volumes Complete] more books like this

by Ruding, Rogers other copies of this book

Edition: Second Edition Binding: Hardcover Publisher: Lackington, Hughes, Harding, Mavor, and Jones, London Date published: 1819

Description: Six volumes complete; five volumes octavo and the sixth quarto; bound in contemporary or near contemporary uniform paper covered boards with paper spine labels; moderate external rubbing and wear; chipping and loss to spine ends; spine labels creased and worn; corners showing; bookseller ticket of J. Ellis, Manchester, each upper left corner front pastedowns; some dust soiling to top edges of text blocks; quarto plate volume covered in an improvised dustjacket of flexible clear plastic [perhaps ... Read More

100 Greatest American Currency Notes more books like this

by Bowers, Q. David & Sundman, David M. [Signed]; Krause, Chester L. & Mishler, Clifford [Foreword] other copies of this book

Edition: First Edition Binding: Hardcover Publisher: Whitman Publishing, Atlanta, GA Date published: 2006 ISBN-13: 9780794820060 ISBN: 0794820069

Description: Quarto; VG/VG; Hardcover; Black spine with white lettering; #424JPH; Jacket is clean, some bumping and creasing near the upper spine edge; Boards have minimal wear; Binding is tight; Text block is pristine; NOTE: Book has been signed--on a bookplate--by the two authors; 134 pages. JPH Numismatic Collection. Read More

The Coinage of the First Mint of the Americas at Mexico City: 1536-1572 more books like this

by Nesmith, Robert J. other copies of this book

Edition: First Edition Binding: Hardcover Publisher: Quarterman Publications, Lawrence, MA Date published: 1977 ISBN-13: 9780880000642 ISBN: 0880000643

Description: Octavo; VG+/VG+; Hardcover; White spine with black lettering; #424JPH; jacket is clean; Book is still in shrink wrap and interior is untouched. 169 pages. JPH Numismatic Collection. Read More

America's Copper Coinage 1783-1857. Coinage of the Americas Conference more books like this

Edition: First edition; Binding: Hardcover Publisher: The American Numismatic Society, New York Date published: 1985 ISBN-13: 9780897222075 ISBN: 0897222075

Description: Octavo in cloth; VG+/no DJ; spine red with black letters; boards have minimal soiling; inside front board has ex-libris bookplate; text block, charts, illustrations and plates clean; pp. 186; #424JPH. JPH Numismatic Collection. Read More

Studies in Numismatic Method Presented to Philip Grierson more books like this

by Brooke, C.N.L., Stewart B.H.I.H., Pollard J.G. And Volk, T.R., Editors other copies of this book

Edition: First edition; Binding: Hardcover Publisher: Cambridge University Press Date published: 1983 ISBN-13: 9780521225038 ISBN: 0521225035

Description: Octavo in cloth; VG+/VG-; spine purple with ivory letters; DJ has minimal soiling, spine sunned; boards and flaps clean and strong; photo of Grierson on front endpaper; Ex-libris bookplate inside board; paper clean; text clean; illustrations throughout and clean; extensive bibliography; pp. 337; #424JPH. JPH Numismatic Collection. Read More

A Catalogue of English Coins in the British Museum. Anglo-Saxon Series [Two Volumes] more books like this

by Keary, Charles Francis other copies of this book

Edition: Reprint from 1887 Binding: Hardcover Publisher: B.A. Seaby, London Date published: 1970

Description: Octavo in cloth; two volumes [1&2]; VG+/VG+; spine red with black letters; DJ has minimal soiling; paper slightly faded with some foxing; tables and plates at the end; pp. 278; #424JPH. JPH Numismatic Collection. Read More

Simon's Essay on Irish Coins, and of the Currency of Foreign Monies in Ireland; With Mr. Snelling's Supplement: Also, an Additional Plate, Containing Nineteen Coins, Never Before Published more books like this

by Simon, James; Snelling, Mr other copies of this book

Edition: [Re-Printed for the Editors] Binding: Hardcover Publisher: G. A. Proctor, Dublin Date published: 1810

Description: Quarto; [additional title added]; x; 180pp; eight full page plates printed recto only; 8pp; 3 plates as above [First and Second additional plates; Ancient Coins found in Ireland]; [half-title added]; one plate [Editor's Additional Plate to Simon] printed verso one sheet; Explanation, pp[11]-13. Bound in worn old 19th century printer's paper-covered boards with adhesive cloth tape over old paper-covered spine; remnant of title label affixed to spine; heavily worn all around; owner name in ink ... Read More
---