Search for books from Second Story Books Advanced Search
Search 24,779 books, 22 movies, and 103 music items from this seller
Spotlight book from Second Story Books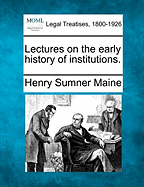 8vo three-quarters bound in dark brown leather w/raised bands & gilt text on spine, marbled paper covers & endpapers. VG-. Binding strong w/corners moderately scuffed or threadbare, light wear on spine-edges from opening & closing, top & bottom board covers mildly worn. Endpapers have 1/4" thick, up to 1"+ long chipped portions at top & bottom near spine w/missing portions adhered to pastedowns. Front hinge is split w/endpaper looses but not detached; rear hinge is splitting. Consistent age ...
Featured books from Second Story Books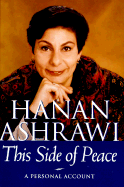 by
Ashrawi, Hanan
$60.00
Octavo. VG+/none. Forest green leather boards with gilt lettering; gold satin bookmark ribbon sewn in. Minor shelfwear only. SIGNED BY AUTHOR on special page marked for that purpose. Shelve front open case. 1073344. Shelved Dupont Bookstore.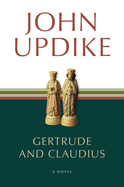 by
Updike, John
$180.00
NF 8vo in blue leather, title on spine in gilt. Hinges tight. 212 pgs. Flat-signed on limitations page. 1077353. Shelved Dupont Bookstore.
---
Edition: Second Printing Binding: Hardcover Publisher: Collier-Macmillan Ltd, London Date published: 1969

Description: Octavo in green cloth boards and purple spine. VG/VG. DJ spine is light tan, with black and yellow design, and black and red text. Some shelfwear and edgewear. DJ has very light chipping to spine head and tail; head of left inner flap of DJ has small (1" x 0.5") bookstore sticker. DJ protected by Brodart. Very light black smudge on lead edge of text block. Several black & white illustrations. Text and illustrations are clear. Binding is solid. Shelved in Locked Case #8. 1077925. Shelved Dupont ... Read More

Dale Chihuly: Installations 1964-1992

Edition: First ed Binding: Paperback Publisher: Seattle Art Museum, Seattle, WA Date published: 1992 ISBN-13: 9780932216410 ISBN: 0932216412

Description: VG Slim Short Folio in green cloth, title on spine in metallic green. Missing DJ. pages and plates clean, flat and white. 72 pgs. shelve Art/Artist. 1078197. Shelved Dupont Bookstore. Read More

Dorothy Forster [Three Volumes]

Edition: First edition Binding: Hardcover Publisher: Chatto and Windus, London Date published: 1884

Description: Three volumes. Small octavo. Three-quarter leather over green cloth boards, with five raised bands and gilt decorations on spine. VG, with some rubbing to spines. Scattered foxing. Consignment-Tag to Allan. Case #9. 1080229. Shelved Dupont Bookstore. Read More

Frank Fairlegh, Or Scenes From the Life of a Private Pupil

Edition: na Binding: Hardcover Publisher: A. Hall, Virtue, & Co, London Date published: 1850

Description: Octavo; G-hardcover. Brown bordered gold text on light brown raised band leather spine. Minimal edgewear to boards, slight rubbing to corners and both hinges, corners still sharp despite rubbing, rubbing to raised bands and spine head/tail, Rear board detached yet present; Text block in VG condition, occasional slight foxing, text clear, illustrations crisp, small bumping to top right corner of pp 396-418. 1080390. Shelved Rockville Bookstore. Read More

E.H. Harriman: a Biography [Two Volume Set]

Edition: Second impression Binding: Hardcover Publisher: Houghton Mifflin; Riverside Press, Boston and New York Date published: 1922

Description: Octavo; vg/none; dark blue cloth spine with gilt lettering; minor shelf wear and bumping; text block, clean; light age-toning; spine, sunned; chipping; boards, rubbed; corners, wear; front boards, raised blind seal; else very good. shelve Railroads. 1080773. Shelved Dupont Bookstore. Read More

Histoire De Washington Et De La Fondation De La Republique Des Etats-Unis

Binding: Hardcover Publisher: Didier, Libraire-Editeur, Paris Date published: 1855

Description: Book. Small octavo, 491 pages; G; brown leather spine with gilt lettering and raised bands; quarter-bound style w/speckled blue ad black boards; endpapers, veined-marbling; ex libris, inventory control stamp, ffep; shelf wear and bumping; text block, clean; age-toning; 491 pp.; edges, sprinkled; spine, chipping; joints and edges, wear; else very good; ---TEXT IN FRENCH; ---U.S. HISTORY. 1083873. FP New Rockville Stock. Read More

Lady in the Lake ( a Black Widow Thriller )

Edition: First thus Binding: Hardcover Publisher: Alfred A. Knopf, New York Date published: 1945

Description: VG-/None slim 16mo in blue buckram, title in faded gilt on spine. Spine cocked, hinges sound. light soil to flat boards, corners bumped. Text-block dyed red. Endpapers chemical stained. Pages clean, flat and bright, save for coffee stain mid margin, pgs. 60 to 65 inclusive. May 1945 issue. shelve Firsts Case. 1085463. Shelved Dupont Bookstore. Read More

Dictionnaire Critique Et Documentaire Des Peintres, Sculpteurs, Dessinateurs Et Graveuers De Tous Les Temps Et De Tous Les Pays Par Un Groupe D'Ecrivains Specialistes Francais Et Etrangers [8 Tomes (Volumes)]

Edition: Reprint Binding: Hardcover Publisher: Librairie Grund, France Date published: 1966

Description: Eight stout octavos in red cloth boards, all VG/No DJs, spines are red cloth with gilt text. The following characterizes all volumes: minor shelfwear, light bumping to head and tail of spine and corners of boards, minor rubbing of gilt text on spine and front board, light bits of foxing to edges of text block and endpapers. TEXT IN FRENCH. Binding strong and text clean in all volumes. Tres bon etat. TOME I: AA-BONNARD; TOME 2: BONNARDEL-C; TOME 3: D-FORAIN; TOME 4: FORAND-HOUDON; TOME 5: HOUE ... Read More

Edition: limited first edition Binding: Hardcover Publisher: Franklin Library, Franklin Center, PA Date published: 1997

Description: NF-. 8vo in crimson leather, patterned gilt on cover and spine and title on spine in gilt. A limited first edition from the Franklin Library. Gilt on all edges of block, small scratch to gilt on front edge of block, condition is otherwise as new. 364 pp. Shelved Franklin/Easton. 1086333. Shelved Dupont Bookstore. Read More
---