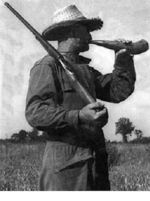 Old West Books
P.O. Box 51172, Colorado Springs, CO 80949 USA
719-260-6030
Directions to Old West Books
Rare, Out-of-Print Books on the American West Custe, Indian Wars, Fur Trade, Overland Travel, Cowboys, Outlaws, lawmen, Texana, etc.
E-mail Old West Books
Overall Seller Rating:
Alibris seller since January 2006
---
Search for books from Old West Books Advanced Search
Search 2,328 books from this seller
Spotlight book from Old West Books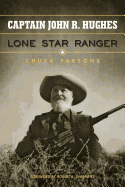 New in New jacket. Book 400 pages, frontis, illustrations, SIGNED by author. "The first full and complete modern biography of a man who served as a Texas Ranger from 1887 until early 1915. In his early years he lived in Indian Territory among the Choctaw, Osage, and Comanche Indians, becoming friends with Quanah Parker. Once in Texas, he bought a farm and raised horses on a ranch in Travis County. When horse thieves made off with several horses from his farm and his neighbors, Hughes was ...
Featured books from Old West Books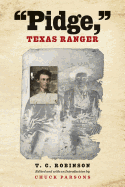 by
Parsons, Chuck
$30.00
New in New jacket. Book 200 pages, frontis, photos, SIGNED by author. "Thomas C. (Pidge) Robinson rode with McNelly as the Rangers subdued the clashes between the Suttons and the Taylors in DeWitt County. He served on the Rio Grande frontier in actions against Juan Cortina, including the famous battle on Palo Alto Prairie. He was with a party of Rangers who invaded Mexico to recover cattle stolen from Texas ranchers. Pidge's lively, literate, and often humorous letters give first-person ...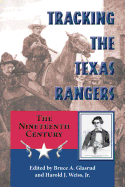 by
Glasrud, Bruce A., Harold J. Weiss Jr
$27.00
New in New jacket. Book 358 pages, SIGNED by Glasrud and Weiss. "An anthology of sixteen previously published articles and chapter excerpts, arranged in chronological history, covering key topics of the intrepid and sometimes controversial law officers named the Texas Rangers. Determining the role of the Rangers as the state evolved and what they actually accomplished for the benefit of the state is a difficult challenge-the actions of the Rangers fit no easy description. There is a dark side ...
---
The 101 Ranch more books like this

by Collings, Ellsworth, Alma Miller England other copies of this book

Edition: 1st Edition Binding: Hardcover Publisher: University of Oklahoma Press, Norman Date published: 1937

Description: Very Good+ in Very Good jacket. Book 249 pages, frontis, illustrations, map end-papers, chipping to jacket edges. Herd 504, Rader 870, 6-Score 22, "The best history of this great Oklahoma ranch and its owners. Covers the founding in the 1870's to the later Wild West Show, continued ranching operations, and final bankruptcy in the 1930's." Read More

The Story of Ajax Life in the Big Hole Basin more books like this

by Noyes, Alva J. other copies of this book

Edition: First Edition Binding: Hardcover Publisher: State Publishing Company, Helena Date published: 1914

Description: Near Fine. Book 158 pages, frontis, illustrations, very slight edge wear, INSCRIBED by the author. One of the nicer copies I've seen. Graff 3051, Herd 1691, "Said to be the first autobiography published in Montana." Six-Guns 1626, Howes 219 Story of a pioneer who arrived in Montana in the early 1860s. Remarks on meeting General Gibbon right after the Big Hole fight with the Nez Perce and Chief Joseph. Read More

The Mountain Men and the Fur Trade of the Far West Biographical Sketches of the Participants By Scholars of the Subject and With Introductions By the Editor 10 Volumes more books like this

by Hafen, Leroy R. other copies of this book

Edition: First Edition Binding: Hardcover Publisher: The Arthur Clark Company, Glendale, CA Date published: 1965

Description: Fine. Book 10 Volume set published from 1965 to 1972. All first editions, all with the original publisher's plain brown jackets. Excellent history of the fur trade, Santa Fe Trail, and most important, the mountain men and those who engaged in the trade. A must for the fur trade collection or researcher. Rittenhouse 266. Read More

Exploratory Travels Through the Western Territories of North America Comprising a Voyage From St. Louis on the Mississippi to the Source of That River and a Journey Through the Interior of Louisiana and the North Eastern Provinces of New Spain Performed I more books like this

by Pike, Zebulon Montgomery other copies of this book

Edition: First Thus Binding: Hardcover Publisher: W. H. Longman, Hurst, Rees, Orme and Brown, London Date published: 1811

Description: Very Good. Book 436 pages, fold-out map, very nicely bound with marbled boards with leather spine with gilt lettering, very nice copy. "Pike set out from St. Louis on July 15, 1806, and traveled westward, sighting the Colorado peak now bearing his name on Nov. 23. He then moved southward to seek the Red River for his return home. He missed the Red River and was imprisoned by Spanish authorities and taken to Santa Fe." In 1811 an English edition was prepared by Dr. Rees from a manuscript copy ... Read More

A Texas Ranger more books like this

by Jennings, Napoleon Augustus other copies of this book

Edition: First Edition Binding: Hardcover Publisher: Charles Scribners Sons, N.Y. Date published: 1899

Description: Very Good+ Book Pictorial cover, 321 pages, minor darkening to spine, slight edge wear. Jenkins (Basic Texas Books, ) 107, "Jennings was a reporter who served under L. H. McNelly, in Texas from 1874 to 1878. This is one of the most interesting accounts of the life of the Texas Rangers in the late 1870's. " Rader 2086, Howes J100aa, Graff 2208 " Jennings' book is a readable account of his life as a Ranger in the late 1870's." Six-Guns 1173, "Book contains much material on Texas gunmen, such as ... Read More

Terrible Justice Sioux Chiefs and U.S. Soldiers on the Upper Missouri, 1854-1868 more books like this

by Chaky, Doreen other copies of this book

Edition: First Edition Binding: Hardcover Publisher: The Arthur H. Clark Company, Norman Date published: 2012

Description: New. Book 400 pages, maps, photos. "Offers the first complete picture of the conflicts on the Upper Missouri in the 1850s and 1860s, the period bookended by the Sioux's first major military conflicts with the U.S. Army and the creation of the Great Sioux Reservation. Explores not only relations between the Sioux and their opponents but also the discord among Sioux bands themselves. Chaky examines how the northern, southern, and Minnesota Sioux bands all became involved in and were affected by ... Read More

Trails of Yesterday more books like this

by Bratt, John other copies of this book

Edition: First Edition Binding: Hardcover Publisher: University Publishing Company, Lincoln Date published: 1921

Description: Near Fine. Book 302 pages, frontis, illustrations, top edge gilt, decorative cover, small owner stamp "Joyce and Gene Gressley, extremely nice copy! Howes 725, "A cow-puncher's experiences in the Platte valley." Herd 310, Six-Score 13, "The author was one of the first ranchers in Nebraska. An Englishman, Bratt came to America in 1864 at the age of 17. In the late 1860's he worked as a bullwhacker supplying Ft. Kearney and other army posts. He started his cattle business in 1870, and most of his ... Read More

Let No Guilty Man Escape, a Judicial Biography of "Hanging Judge" Issac C. Parker more books like this

by Tuller, Roger H. other copies of this book

Edition: First Edition Binding: Hardcover Publisher: University of Oklahoma Press, Norman Date published: 2001 ISBN-13: 9780806133065 ISBN: 0806133066

Description: New in New jacket. Book "Presiding from 1875 to 1896 over the United States Court for the Western Judicial District of Arkansas, Isaac Charles Parker attained notoriety as the "Hanging Judge" responsible for law and order in Indian Territory. He sent seventy-nine felons to the gallows." New still in original shrink-wrap. Read More

Eldorado Or, Adventures in the Path of Empire: Comprising a Voyage to California, Via Panama; Life in San Francisco and Monterey; Pictures of the Gold Region, and Experiences of Mexican Travel more books like this

by Taylor, Bayard other copies of this book

Binding: Hardcover Publisher: Time-Life Date published: 1983

Description: Fine. Book Vol 1 only Leather, illus. 251 pages, bookplate. One of the "Classics of the Old West, " series, photographically reproduced from the 1850 1st ed. Taylor worked for Horace Greeley, and went west in 1849 to report on the Gold Rush. Read More
---