Zig Ziglar
Zig Ziglar (1926-2012) was a motivational speaker, teacher, and trainer who traveled the world over delivering his messages of humor, hope, and encouragement. He wrote over thirty celebrated books on personal growth, leadership, sales, faith, family, and success, including See You at the Top , Zig Ziglar's Leadership and Success Series, and Developing the Qualities of Success . His books have been translated into over thirty-eight languages. He traveled over five-million miles across the world...See more
Zig Ziglar (1926-2012) was a motivational speaker, teacher, and trainer who traveled the world over delivering his messages of humor, hope, and encouragement. He wrote over thirty celebrated books on personal growth, leadership, sales, faith, family, and success, including See You at the Top , Zig Ziglar's Leadership and Success Series, and Developing the Qualities of Success . His books have been translated into over thirty-eight languages. He traveled over five-million miles across the world delivering powerful life-improvement messages, cultivating the energy of change. Recognized by his peers as the quintessential motivational genius of our times, Zig Ziglar's unique delivery earned him many honors, and today he is still considered one of the most versatile authorities on the science of human potential. See less
Personality Profile For Zig Ziglar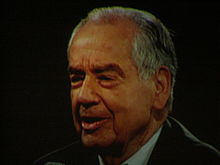 The following is a personality profile of Zig Ziglar based on his work.
Zig Ziglar is social, generous and informal.
He is assertive, he tends to speak up and take charge of situations, and he is comfortable leading groups. He is respectful of authority as well: he prefers following with tradition in order to maintain a sense of stability. But, Zig Ziglar is also unconcerned with art: he is less concerned with artistic or creative activities than most people who participated in our surveys.
More than most people, his choices are driven by a desire for well-being.
Considers helping others to guide a large part of what he does: he thinks it is important to take care of the people around him. He is also relatively unconcerned with tradition: he cares more about making his own path than following what others have done.
---
Writing style analyzed by IBM Watson
---