William Shakespeare
William Shakespeare began his career as an actor, writer, and part owner of a playing company called the Lord Chamberlain's Men, later known as King's Men, in London. Often regarded as the ' Bard of Avon' he is one of the world's pre-eminent dramatists. Most of his known works have been produced between 1589 and 1613. His plays demonstrate the expansiveness of his imagination and the extent of his learning. A Midsummer Night's Dream, is one of his most delightful creations. Romeo and Juliet is...See more
William Shakespeare began his career as an actor, writer, and part owner of a playing company called the Lord Chamberlain's Men, later known as King's Men, in London. Often regarded as the ' Bard of Avon' he is one of the world's pre-eminent dramatists. Most of his known works have been produced between 1589 and 1613. His plays demonstrate the expansiveness of his imagination and the extent of his learning. A Midsummer Night's Dream, is one of his most delightful creations. Romeo and Juliet is his most famous romantic tragedy of sexually charged adolescence, love, and death. Shakespeare's sequence of great comedies continue with Merchant of Venice, Much Ado About Nothing, As You Like It, and Twelfth Night. Until about 1608, he mainly wrote tragedies including Hamlet, Othello, King Lear, and Macbeth. Antony and Cleopatra and Coriolanus-- his last major tragedies, contain some of his finest poetry. A true genius, Shakespeare's popular characters and plots are studied, performed, reinterpreted and discussed till today. William Shakespeare, known as the English national poet, is considered the greatest dramatist of all time. See less
Personality Profile For William Shakespeare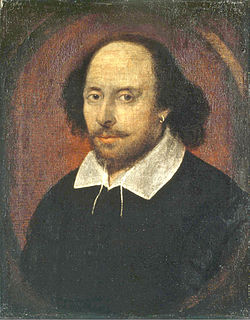 The following is a personality profile of William Shakespeare based on his work.
William Shakespeare is expressive and unconventional.
He is laid-back, he appreciates a relaxed pace in life. He is proud as well: he holds himself in high regard, satisfied with who he is. But, William Shakespeare is also empathetic: he feels what others feel and is compassionate towards them.
More than most people, his choices are driven by a desire for discovery.
He is also relatively unconcerned with tradition: he cares more about making his own path than following what others have done. Considers independence to guide a large part of what he does: he likes to set his own goals to decide how to best achieve them.
---
Writing style analyzed by IBM Watson
---
William Shakespeare book subjects