W Somerset Maugham
W. Somerset Maugham (1874-1965) was an English novelist, playwright, and short story writer. Born in Paris, he was orphaned as a boy and sent to live with an emotionally distant uncle. He struggled to fit in as a student at The King's School in Canterbury and demanded his uncle send him to Heidelberg University, where he studied philosophy and literature. In Germany, he had his first affair with an older man and embarked on a career as a professional writer. After completing his degree,...See more
W. Somerset Maugham (1874-1965) was an English novelist, playwright, and short story writer. Born in Paris, he was orphaned as a boy and sent to live with an emotionally distant uncle. He struggled to fit in as a student at The King's School in Canterbury and demanded his uncle send him to Heidelberg University, where he studied philosophy and literature. In Germany, he had his first affair with an older man and embarked on a career as a professional writer. After completing his degree, Maugham moved to London to begin medical school. There, he published Liza of Lambeth (1897), his debut novel. Emboldened by its popular and critical success, he dropped his pursuit of medicine to devote himself entirely to literature. Over his 65-year career, he experimented in form and genre with such works as Lady Frederick (1907), a play, The Magician (1908), an occult novel, and Of Human Bondage (1915). The latter, an autobiographical novel, earned Maugham a reputation as one of the twentieth century's leading authors, and continues to be recognized as his masterpiece. Although married to Syrie Wellcome, Maugham considered himself both bisexual and homosexual at different points in his life. During and after the First World War, he worked for the British Secret Intelligence Service as a spy in Switzerland and Russia, writing of his experiences in Ashenden: Or the British Agent (1927), a novel that would inspire Ian Fleming's James Bond series. At one point the highest-paid author in the world, Maugham led a remarkably eventful life without sacrificing his literary talent. See less
Personality Profile For W Somerset Maugham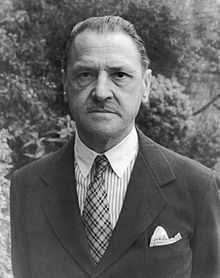 The following is a personality profile of W Somerset Maugham based on his work.
W Somerset Maugham is boisterous.
He is laid-back, he appreciates a relaxed pace in life. He is intermittent as well: he has a hard time sticking with difficult tasks for a long period of time. But, W Somerset Maugham is also empathetic: he feels what others feel and is compassionate towards them.
More than most people, his choices are driven by a desire for discovery.
He is also relatively unconcerned with tradition: he cares more about making his own path than following what others have done. Considers helping others to guide a large part of what he does: he thinks it is important to take care of the people around him.
---
Writing style analyzed by IBM Watson
---
W Somerset Maugham book subjects