Ray Comfort
RAY COMFORT is the Founder and CEO of Living Waters and the best-selling author of more than 80 books, including, Hell's Best Kept Secret, Scientific Facts in the Bible, and The Evidence Bible. He co-hosts (with actor Kirk Cameron) the award-winning television program The Way of the Master, seen in 200 countries. He is also the Executive Producer on the movies Audacity, 180, Evolution vs. God, and others, which have been seen by millions. He and his wife, Sue, live in Southern California, where...See more
RAY COMFORT is the Founder and CEO of Living Waters and the best-selling author of more than 80 books, including, Hell's Best Kept Secret, Scientific Facts in the Bible, and The Evidence Bible. He co-hosts (with actor Kirk Cameron) the award-winning television program The Way of the Master, seen in 200 countries. He is also the Executive Producer on the movies Audacity, 180, Evolution vs. God, and others, which have been seen by millions. He and his wife, Sue, live in Southern California, where they have three grown children. See less
Personality Profile For Ray Comfort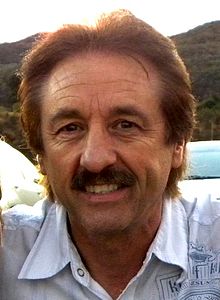 The following is a personality profile of Ray Comfort based on his work.
Ray Comfort is boisterous and expressive.
He is laid-back, he appreciates a relaxed pace in life. He is intermittent as well: he has a hard time sticking with difficult tasks for a long period of time. But, Ray Comfort is also unstructured: he does not make a lot of time for organization in his daily life.
More than most people, his choices are driven by a desire for discovery.
Considers helping others to guide a large part of what he does: he thinks it is important to take care of the people around him. He is also relatively unconcerned with tradition: he cares more about making his own path than following what others have done.
---
Writing style analyzed by IBM Watson
---