Matthew Arnold
Matthew Arnold (24 December 1822 - 15 April 1888) was an English poet and cultural critic who worked as an inspector of schools. He was the son of Thomas Arnold, the celebrated headmaster of Rugby School, and brother to both Tom Arnold, literary professor, and William Delafield Arnold, novelist and colonial administrator. Matthew Arnold has been characterised as a sage writer, a type of writer who chastises and instructs the reader on contemporary social issues. He was the eldest son of Thomas...See more
Matthew Arnold (24 December 1822 - 15 April 1888) was an English poet and cultural critic who worked as an inspector of schools. He was the son of Thomas Arnold, the celebrated headmaster of Rugby School, and brother to both Tom Arnold, literary professor, and William Delafield Arnold, novelist and colonial administrator. Matthew Arnold has been characterised as a sage writer, a type of writer who chastises and instructs the reader on contemporary social issues. He was the eldest son of Thomas Arnold and his wife Mary Penrose Arnold (1791-1873), born on 24 December 1822 at Laleham-on-Thames, Middlesex.[2] John Keble stood as godfather to Matthew. In 1828, Thomas Arnold was appointed Headmaster of Rugby School, and the family took up residence, that year. From 1831, Arnold was tutored by his clerical uncle, John Buckland, in Laleham. In 1834, the Arnolds occupied a holiday home, Fox How, in the Lake District. There William Wordsworth was a neighbour and close friend. In 1836, Arnold was sent to Winchester College, but in 1837 he returned to Rugby School. He moved to the sixth form in 1838 and so came under the direct tutelage of his father. He wrote verse for a family magazine, and won school prizes, His prize poem, Alaric at Rome, was printed at Rugby. In November 1840, aged 17, Arnold matriculated at Balliol College, Oxford, where in 1841 he won an open scholarship, graduating B.A. in 1844.[2][3] During his student years at Oxford, his friendship became stronger with Arthur Hugh Clough, a Rugby pupil who had been one of his father's favourites. He attended John Henry Newman's sermons at the University Church of St Mary the Virgin but did not join the Oxford Movement. His father died suddenly of heart disease in 1842, and Fox How became the family's permanent residence. His poem Cromwell won the 1843 Newdigate prize. He graduated in the following year with second class honours in Literae Humaniores. See less
Personality Profile For Matthew Arnold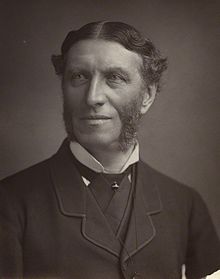 The following is a personality profile of Matthew Arnold based on his work.
Matthew Arnold is expressive and confident.
He is empathetic, he feels what others feel and is compassionate towards them. He is unstructured as well: he does not make a lot of time for organization in his daily life. But, Matthew Arnold is also calm under pressure: he handles unexpected events calmly and effectively.
More than most people, his choices are driven by a desire for sophistication.
He is also relatively unconcerned with tradition: he cares more about making his own path than following what others have done. Considers independence to guide a large part of what he does: he likes to set his own goals to decide how to best achieve them.
---
Writing style analyzed by IBM Watson
---
Matthew Arnold book subjects