James Baldwin
James Baldwin 's celebrated works of fiction include Go Tell It on the Mountain , Giovanni's Room , Another Country , Tell Me How Long the Train's Been Gone , If Beale Street Could Talk , Just Above My Head , and the short story collection Going to Meet the Man. He was also the author of a book of poetry, Jimmy's Blues ; two dramatic works, Blues for Mister Charlie and The Amen Corner ; and many works of nonfiction, including Nobody Knows My Name , The Fire Next Time , and Notes of a Native...See more
James Baldwin 's celebrated works of fiction include Go Tell It on the Mountain , Giovanni's Room , Another Country , Tell Me How Long the Train's Been Gone , If Beale Street Could Talk , Just Above My Head , and the short story collection Going to Meet the Man. He was also the author of a book of poetry, Jimmy's Blues ; two dramatic works, Blues for Mister Charlie and The Amen Corner ; and many works of nonfiction, including Nobody Knows My Name , The Fire Next Time , and Notes of a Native Son. Born in Harlem in 1924, he lived for many years in France, where he died in 1987. See less
Personality Profile For James Baldwin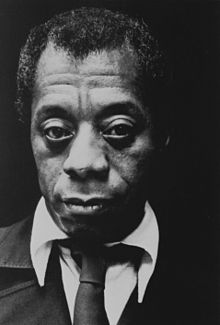 The following is a personality profile of James Baldwin based on his work.
James Baldwin is unconventional, shrewd and can be perceived as critical.
He is laid-back, he appreciates a relaxed pace in life. He is intermittent as well: he has a hard time sticking with difficult tasks for a long period of time. But, James Baldwin is also proud: he holds himself in high regard, satisfied with who he is.
More than most people, his choices are driven by a desire for discovery.
He is also relatively unconcerned with tradition: he cares more about making his own path than following what others have done. Considers helping others to guide a large part of what he does: he thinks it is important to take care of the people around him.
---
Writing style analyzed by IBM Watson
---