Gustave Flaubert
Gustave Flaubert naci� en Ru�n en 1821. En 1844 abandon� sus estudios de Derecho por razones de salud, lo que le permiti� dedicarse exclusivamente a la literatura. As�, en 1846, se retir� en Croisset, un peque�o y tranquilo pueblo normando, donde escribi� la mayor�a de sus obras. Su primera novela publicada, Madame Bovary , apareci� por entregas en la Revue de Paris en 1856, y fue objeto de un juicio por esc�ndalo p�blico, lo que le garantiz� el �xito inmediato....See more
Gustave Flaubert naci� en Ru�n en 1821. En 1844 abandon� sus estudios de Derecho por razones de salud, lo que le permiti� dedicarse exclusivamente a la literatura. As�, en 1846, se retir� en Croisset, un peque�o y tranquilo pueblo normando, donde escribi� la mayor�a de sus obras. Su primera novela publicada, Madame Bovary , apareci� por entregas en la Revue de Paris en 1856, y fue objeto de un juicio por esc�ndalo p�blico, lo que le garantiz� el �xito inmediato. Luego vinieron otras obras maestras como Salamb� (1862), La educaci�n sentimental (1869), La tentaci�n de san Antonio (1874) y Tres cuentos (1877). En 1880, mientras trabajaba en la inconclusa Bouvard y P�cuchet , publicada p�stumamente en 1881, muri� en Croisset a la edad de cincuenta y nueve a�os. Adem�s de narrador, Flaubert tambi�n fue autor de numerosas obras teatrales, as� como de una voluminosa correspondencia. See less
Personality Profile For Gustave Flaubert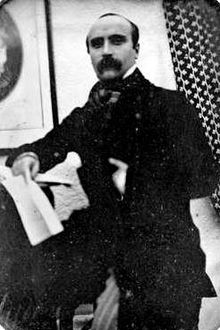 The following is a personality profile of Gustave Flaubert based on his work.
Gustave Flaubert is social, unpretentious and unconventional.
He is empathetic, he feels what others feel and is compassionate towards them. He is confident as well: he is hard to embarrass and is self-confident most of the time. But, Gustave Flaubert is also laid-back: he appreciates a relaxed pace in life.
More than most people, his choices are driven by a desire for discovery.
Considers independence to guide a large part of what he does: he likes to set his own goals to decide how to best achieve them. He is also relatively unconcerned with tradition: he cares more about making his own path than following what others have done.
---
Writing style analyzed by IBM Watson
---
Gustave Flaubert book subjects