E B White
E. B. White, the author of such beloved classics as Charlotte's Web , Stuart Little , and The Trumpet of the Swan , was born in Mount Vernon, New York. He graduated from Cornell University in 1921 and, five or six years later, joined the staff of The New Yorker magazine, then in its infancy. He died on October 1, 1985, and was survived by his son and three grandchildren. Mr. White's essays have appeared in Harper's magazine, and some of his other books are: One Man's Meat , The Second Tree...See more
E. B. White, the author of such beloved classics as Charlotte's Web , Stuart Little , and The Trumpet of the Swan , was born in Mount Vernon, New York. He graduated from Cornell University in 1921 and, five or six years later, joined the staff of The New Yorker magazine, then in its infancy. He died on October 1, 1985, and was survived by his son and three grandchildren. Mr. White's essays have appeared in Harper's magazine, and some of his other books are: One Man's Meat , The Second Tree from the Corner , Letters of E. B. White , Essays of E. B. White , and Poems and Sketches of E. B. White . He won countless awards, including the 1971 National Medal for Literature and the Laura Ingalls Wilder Award, which commended him for making a "substantial and lasting contribution to literature for children." During his lifetime, many young readers asked Mr. White if his stories were true. In a letter written to be sent to his fans, he answered, "No, they are imaginary tales . . . But real life is only one kind of life--there is also the life of the imagination." See less
Personality Profile For E B White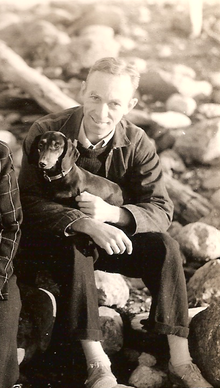 The following is a personality profile of E B White based on his work.
E B White is shrewd.
He is calm under pressure, he handles unexpected events calmly and effectively. He is laid-back as well: he appreciates a relaxed pace in life. But, E B White is also imaginative: he has a wild imagination.
More than most people, his choices are driven by a desire for self-expression.
Considers helping others to guide a large part of what he does: he thinks it is important to take care of the people around him. He is also relatively unconcerned with tradition: he cares more about making his own path than following what others have done.
---
Writing style analyzed by IBM Watson
---