If you haven't heard of the Bailey's Women's Prize for Fiction, that may be because it has changed its name. It was formerly the Orange Prize, but also the straightforward Women's Prize for Fiction. But now everyone's favorite Irish liqueur has offered to help sponsor it, and the Bailey's Women's Prize for Fiction has yet another new name. Regardless, this is no rinky-dink award. Along with their trophy (known as a "Bessie") the winner gets £30,000…I don't know the exchange rate into pounds, but I'm thinking that's enough money to generate plenty of tough competition among feisty lady writers. The prize is based out of the UK, but the award considers entries from all over the world. On March 10th, the panel of judges announced officially that they'd narrowed down the list of contenders to the books below.
The prize was started in 1992, as a reaction to the 1991 Man Booker Prize. That year there were no women on the Booker Prize shortlist, despite women writing 60% of the novels released 1991. This raised many questions and even more debate. After all, prizes drive sales and recognition. If women weren't winning prizes, it would be that much harder for them to claim their place in literary history. How appropriate then, that they announce the long list during Women's History Month. From the book club to the water cooler, it's through debating prizes like this that the zeitgeist decides what the literary canon of the future will look like. Who knows? You may choose to read one of the book's below simply to get your hands on a good story, but in forty years it may wind up on your future granddaughter's mandatory summer reading list. Make a small contribution to that history by diving into some of the books on this list.
Bailey's Women's Prize for Fiction Long List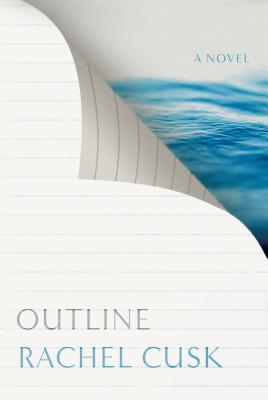 A woman writer goes to Athens in the height of summer to teach a writing course. Though her own circumstances remain indistinct, she becomes the audience to a chain of narratives, as the people she meets tell her one after another the stories of their lives.
In the stifling heat and noise of the city the sequence of voice begins to weave a complex human tapestry. The more they talk the more elliptical their listener becomes, as she shapes and directs their accounts until certain themes begin to emerge: the experience of loss, the nature of family life, the difficulty of intimacy and the mystery of creativity itself.
Outline is a novel about writing and talking, about self-effacement and self-expression, about the desire to create and the human art of self-portraiture in which that desire finds its universal form.
When Noel Bostock—aged ten, no family—is evacuated from London to escape the Blitz, he ends up living in St Albans with Vera Sedge—thirty-six and laden with debts and dependents. Noel is grieving for his godmother, Mattie, a former suffragette who brought him up to share her disdain for authority and her rich and eclectic approach to education. He has little in common with other children of his age; he has nothing at all in common with Vee, who rattles from one self-made crisis to the next, impulsive and rash. She's always desperate for money, and the war has thrown up new opportunities for getting it, but what she needs (and what she's always lacked) is a cool head and the ability to make careful plans. On her own, she's a disaster. With Noel, she's a team. Together, as fake Widow and Orphan, they shake a charity tin from door to door, criss-crossing the bombed suburbs of London. But there are plenty of other people making money out of the war and some of them are dangerous. And although Noel's been moved to safety, he isn't actually safe at all.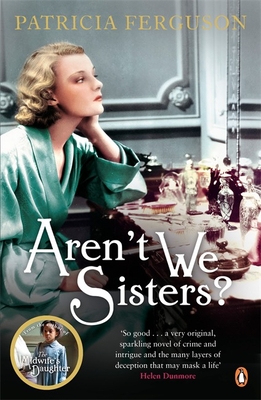 Following on from The Midwife's Daughter, Aren't We Sisters? is a gripping novel about buried secrets and unlikely friendship. Norah Thornby can no longer afford to live in her grand family home in the centre of Silkhampton. Unless, perhaps, she can find a respectable lodger. But Nurse Lettie Quick is not nearly as respectable as she seems. What's really going on at the clinic she has opened? And why has she chosen Silkhampton? Meanwhile the beautiful Rae Grainger has found the perfect place to stay, in an isolated house miles away from the town. It's certainly rather creepy, especially at candlelit bedtime, but Rae knows that all she has to do is stay out of sight, until others—paid, professional others—are ready to take her little problem away. Then she can just forget the whole ghastly business …can't she? No one guesses, of course, that there's a killer quietly at work in Silkhampton; that in one way or another all three women are in danger.
In a flat above a noisy north London market, translator Iona Kirkpatrick starts work on a Chinese letter: Dearest Mu, The sun is piercing, old bastard sky. I am feeling empty and bare. Nothing is in my soul, apart from the image of you. I am writing to you from a place I cannot tell you about yet…
In a detention center in Dover exiled Chinese musician Jian is awaiting an unknown fate. In Beijing his girlfriend Mu sends desperate letters to London to track him down, her last memory of them together a roaring rock concert and Jian the king on stage. Until the state police stormed in. As Iona unravels the story of these Chinese lovers from their first flirtations at Beijing University to Jian's march in the Jasmine Revolution, Jian and Mu seem to be travelling further and further away from each other while Iona feels more and more alive. Intoxicated by their romance, Iona sets out to bring them back together, but time seems to be running out.
In the middle of a winter's night, a woman wraps herself in a blanket, picks up a pen and starts writing to an estranged friend. In answer to a question you asked a long time ago, she writes, and so begins a letter that calls up a shared past both women have preferred to forget. Without knowing if her friend, Butterfly, is even alive or dead, she writes night after night—a letter of friendship that turns into something more revealing and recriminating. By turns a belated outlet of rage, an act of self-defence, and an offering of forgiveness, the letter revisits a betrayal that happened a decade and a half before, and dissects what is left of a friendship caught between the forces of hatred and love. The thoughtfulness, intensity and sheer beauty of her writing in her first two novels, The Wilderness and All Is Song, brought Samantha Harvey both huge acclaim and many prize shortlistings. Those readers who loved those novels will fall on Dear Thief with relief and delight.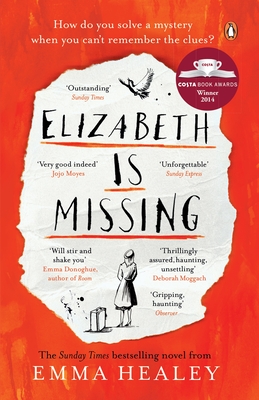 Meet Maud. Maud is forgetful. She makes a cup of tea and doesn't remember to drink it. She goes to the shops and forgets why she went. Sometimes her home is unrecognizable – or her daughter Helen seems a total stranger. But there's one thing Maud is sure of: her friend Elizabeth is missing. The note in her pocket tells her so. And no matter who tells her to stop going on about it, to leave it alone, to shut up, Maud will get to the bottom of it. Because somewhere in Maud's damaged mind lies the answer to an unsolved seventy-year-old mystery. One everyone has forgotten about. Everyone, except Maud.
Sunday Times Bestseller Elizabeth is Missing is the stunning, smash-hit debut novel from Emma Heale. This book was shortlisted for the Costa First Novel Award 2014. It was shortlisted for the National Book Awards Popular Fiction Book of the Year 2014. It was also shortlisted for the National Book Awards New Writer of the Year 2014. This is Sunday Times Top Ten Bestseller. Deborah Moggach, author of The Best Exotic Marigold Hotel, says it's "A thrillingly assured, haunting and unsettling novel, I read it at a gulp." Observer calls it "Every bit as compelling as the frenzied hype suggests. Gripping, haunting."
An audacious, darkly glittering novel about art, fame, and ambition set in the eerie days of civilization's collapse, from the author of three highly acclaimed previous novels. One snowy night a famous Hollywood actor slumps over and dies onstage during a production of King Lear. Hours later, the world as we know it begins to dissolve. Moving back and forth in time-from the actor's early days as a film star to fifteen years in the future, when a theater troupe known as the Traveling Symphony roams the wasteland of what remains-this suspenseful, elegiac, spellbinding novel charts the strange twists of fate that connect five people: the actor, the man who tried to save him, the actor's first wife, his oldest friend, and a young actress with the Traveling Symphony, caught in the crosshairs of a dangerous self-proclaimed prophet. Sometimes terrifying, sometimes tender, Station Eleven tells a story about the relationships that sustain us, the ephemeral nature of fame, and the beauty of the world as we know it.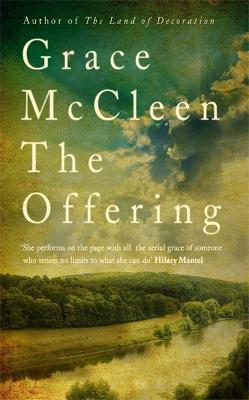 I thought it began the day Father came home without work. Then I thought perhaps it really began the day we arrived at the farm, rumbled up the track, opened the gate and stood looking around as if we had found ourselves in some enchanted land.
Something happened on Madeline's fourteenth birthday, something so traumatic that it triggered her mental breakdown. Many years later, she still can't—or perhaps won't—recall the events of that night. A charismatic new psychiatrist, Dr. Lucas, believes he can unlock Madeline's memory by taking her step by step through the preceding year, when her father moved the family to an island he was certain God had guided them to. Money was short, her mother often unwell and her father a volatile presence. Yet Madeline loved their rural idyll, sensing God in every blade of grass; and when things started to go wrong, she thought she knew how to put them right. But as Dr. Lucas unearths the past, it becomes apparent that she was seriously misguided—and that he is treading on very dangerous ground. Lyrically evoking the rhythms and beauty of the natural world, The Offering is a novel taut with foreboding, a haunting tale of faith, misled innocence and a heartbreakingly damaged psyche.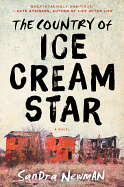 My name be Ice Cream Fifteen Star and this be the tale of how I bring the cure to all the Nighted States, save every poory children, short for life. Is how a city die for selfish love, and rise from this same smallness. Be how the new America begin, in wars against all hope – a country with no power in a world that hate its life. So been the faith I sworn, and it ain't evils in no world nor cruelties in no red hell can change the vally heart of Ice Cream Star.
In the ruins of a future America, fifteen-year-old Ice Cream Star and her people survive by scavenging in the detritus of an abandoned civilization. Theirs is a world of children—by the time they reach twenty, each of them will die from a disease they call posies. When her brother sickens, Ice Cream sets out on the trail of a cure, led by a stranger whose intentions remain unclear. It's a quest that will lead her to love and heartbreak, to captivity and to a nation's throne, and ultimately into a war that threatens to doom everyone she loves.
At birth, Nouschka forms a bond with her twin that can never be broken. At six, she's the child-star daughter of Quebec's most famous musician. At sixteen, she's a high-school dropout kicking up with her beloved brother. At nineteen, she's the Beauty Queen of Boulevard Saint-Laurent. At twenty, she's back in night school. And falling for an ex-convict. And it's all being filmed by a documentary crew.

The Handmaid's Tale meets Watership Down in this brilliantly imagined debut. Born into the lowest class of her society, Flora 717 is a sanitation bee, only fit to clean her orchard hive. Living to accept, obey and serve, she is prepared to sacrifice everything for her beloved holy mother, the Queen. But Flora is not like other bees. Despite her ugliness she has talents that are not typical of her kin. While mutant bees are usually instantly destroyed, Flora is removed from sanitation duty and is allowed to feed the newborns, before becoming a forager, collecting pollen on the wing. She also finds her way into the Queen's inner sanctum, where she discovers secrets both sublime and ominous. But enemies are everywhere, from the fearsome fertility police to the high priestesses who jealously guard the Hive Mind. And when Flora breaks the most sacred law of all her instinct to serve is overshadowed by an even deeper desire, a fierce maternal love that will lead to the unthinkable …Laline Paull's chilling yet ultimately triumphant novel creates a luminous world both alien and uncannily familiar. Thrilling and imaginative, The Bees is the story of a heroine who, in the face of an increasingly desperate struggle for survival, changes her destiny and her world.
Sir Humphrey du Val of the Table of Less Valued Knights—Camelot's least prestigious table, with one leg shorter than the others so that it has to be propped up with a folded napkin—doesn't do quests …until he meets Elaine, a damsel in distress with a secret to hide. Meanwhile, Queen Martha of Puddock is on the run from an arranged marriage to the odious Prince Edwin of Tuft. But an encounter with the Locum of the Lake (standing in for the full-time Lady) leaves her with a quest of her own: to find her missing brother, long believed dead. The two quests collide, introducing a host of Arthurian misfits, including a freakishly short giant, a twelve-year-old crone, an amorous unicorn, and a magic sword with a mind of her own. With Gods Behaving Badly Marie Phillips showed that she has a rare gift for comedy, giving the Greek Gods an ingenious contemporary twist. In The Table of Less Valued Knights it's Camelot's turn, and you'll never see a knight in shining armour in the same way again.
Stevie comes from a long line of people who have cut and run. Just like he has. Stevie's been to London, taught himself to get by, and now he's working as a labourer not so far from his childhood home in Glasgow …but he's not told his family—what's left of them—that he's back. Not yet. He's also not far from his Uncle Eric's house: another one who left—for love this time. Stevie's toughened himself up against that emotion. And as for his own mother, Lindsey …well, she ran her whole life. From her father and Ireland, from her husband, and eventually from Stevie too. This is a powerful novel about the risk of love, and the madness and betrayals that can split a family. If you cut your ties, will you cut yourself adrift? Rachel Seiffert is an extraordinarily deft and humane writer who tells us the truth about love and about hope.
July 1914. Young Englishwoman Vivian Rose Spencer is running up a mountainside in an ancient land, surrounded by figs and cypresses. Soon she will discover the Temple of Zeus, the call of adventure, and the ecstasy of love. Thousands of miles away a twenty-year old Pathan, Qayyum Gul, is learning about brotherhood and loyalty in the British Indian army. July, 1915. Qayyum Gul is returning home after losing an eye at Ypres, his allegiances in tatters. Viv is following the mysterious trail of her beloved. They meet on a train to Peshawar, unaware that a connection is about to be forged between their lives—one that will reveal itself fifteen years later, on the Street of Storytellers, when a brutal fight for freedom, an ancient artefact and a mysterious green-eyed woman will bring them together again. A powerful story of friendship, injustice, love and betrayal, A God in Every Stone carries you across the globe, into the heart of empires fallen and conquered, reminding us that we all have our place in the chaos of history and that so much of what is lost will not be forgotten.
"Smith can make anything happen, which is why she is one of our most exciting writers today." —Daily Telegraph 
How to Be Both is the winner of the Goldsmiths Prize 2014. It was shortlisted for the Man Booker Prize 2014. It is the winner Of The 2014 Costa Novel Award, winner of the Saltire Society Literary Book Of The Year Award, and in 2014 was nominated for the Folio Prize 2015.
Passionate, compassionate, vitally inventive and scrupulously playful, Ali Smith's novels are like nothing else. How to Be Both is a novel all about art's versatility. Borrowing from painting's fresco technique to make an original literary double-take, it's a fast-moving genre-bending conversation between forms, times, truths and fictions. There's a renaissance artist of the 1460s. There's the child of a child of the 1960s. Two tales of love and injustice twist into a singular yarn where time gets timeless, structural gets playful, knowing gets mysterious, fictional gets real—and all life's givens get given a second chance.
A collection of small islands sticking out from the coast of Virginia into the Atlantic Ocean that has been home to generations of fierce and resilient women. Sanctuary to some but nightmare to others, it's a place they've inhabited, fled, and returned to for hundreds of years. From a brave girl's determination to protect her younger sister as methamphetamine ravages their family, to a lesson in summoning storm clouds to help end a drought, these women struggle against domestic violence, savage wilderness, and the corrosive effects of poverty and addiction to secure a sense of well-being for themselves and for those they love. Their interconnecting stories form a deeply affecting legacy of two island families, illuminating the small miracles and miseries of a community of outsiders, and the bonds of blood and fate that connect them all. Dreamlike and yet impossibly real, profound and playful, The Shore is a richly unique, breathtakingly ambitious and accomplished debut novel by a young writer of astonishing gifts.
"She's changed my perception on life." —Anna Chancellor.
"My favourite writer, and the best line-and-length novelist in the world." —Nick Hornby
"Tyler is not merely good, she is wickedly good." —John Updike
"Her fiction has strength of vision, originality, freshness, unconquerable humor." —Eudora Welty
"It was a beautiful, breezy, yellow-and-green afternoon…" This is the way Abby Whitshank always begins the story of how she and Red fell in love that day in July 1959. The whole family on the porch, relaxed, half-listening as their mother tells the same tale they have heard so many times before. And yet this gathering is different. Abby and Red are getting older, and decisions must be made about how best to look after them and their beloved family home. They've all come, even Denny, who can usually be relied on only to please himself. From that porch we spool back through three generations of the Whitshanks, witnessing the events, secrets and unguarded moments that have come to define who and what they are. And while all families like to believe they are special, round that kitchen table over all those years we also see played out our own hopes and fears, rivalries and tensions of families—the essential nature of family life.
'There came the splash of water and the rub of heels as Mrs Barber stepped into the tub. After that there was a silence, broken only by the occasional echoey plink of drips from the tap…' Frances had been picturing her lodgers in purely mercenary terms—as something like two great waddling shillings. But this, she thought, was what it really meant to have paying guests: this odd, unintimate proximity, this rather peeled-back moment, where the only thing between herself and a naked Mrs Barber was a few feet of kitchen and a thin scullery door. An image sprang into her head: that round flesh, crimsoning in the heat.'
It is 1922, and London is tense. Ex-servicemen are disillusioned, the out-of-work and the hungry are demanding change. And in South London, in a genteel Camberwell villa, a large silent house now bereft of brothers, husband and even servants, life is about to be transformed, as impoverished widow Mrs Wray and her spinster daughter, Frances, are obliged to take in lodgers. For with the arrival of Lilian and Leonard Barber, a modern young couple of the 'clerk class', the routines of the house will be shaken up in unexpected ways. And as passions mount and frustration gathers, no one can foresee just how far-reaching, and how devastating, the disturbances will be. This is vintage Sarah Waters: beautifully described with excruciating tension, real tenderness, believable characters, and surprises. It is above all a wonderful, compelling story.
"That was the day that Mama made the rules: If they come, run. Be quiet and run. But not together. Never together. If one is found, at least the other survives"
During a cold, British winter, three women reach crisis point. Emily, an immigrant survivor of the Rwandan genocide is existing but not living. Vera, a newly Christian Londoner is striving to live a moral life, her happiness constantly undermined by secrets from her past. Lynn, battling with an untimely disease, is consumed by bitterness and resentment of what she hasn't achieved and what has been snatched from her. Each suffering their own demons, their lives have been torn open by betrayal: by other people, by themselves, by life itself. But as their paths interweave, they begin to unravel their beleaguered pasts, and inadvertently change each other's futures.
Xing Li is what some Chinese people call a banana—yellow on the outside and white on the inside. Although born and raised in London, she never feels like she fits in. When her mother dies, she moves with her older brother to live with venomous Grandma, strange Uncle Ho and Hollywood actress Auntie Mei. Her only friend is Jay—a mixed raced Jamaican boy with a passion for classical music.
Then Xing Li's life takes an even harsher turn: the school bullying escalates and her uncle requests she assist him in an unthinkable favour. Her happy childhood becomes a distant memory as her new life is infiltrated with the harsh reality of being an ethnic minority.
Consumed by secrets, violence and confusing family relations, Xing Li tries to find hope wherever she can. In order to find her own identity, she must first discover what it means to be both Chinese and British
---
This year's longlist showcases both rising stars of literature and well-established writers, and features five debut writers as well as six previously shortlisted authors.
This year's Chair of Judges, Shami Chakrabarti says, "The Prize's 20th year is a particularly strong one for women's fiction. All judges fought hard for their favourites and the result is a 2015 list of 20 to be proud of—with its mix of genres and styles, first-timers and well-known names from around the world."
The judges next job is to whittle these twenty titles down to a shortlist of six titles—to be announced on Monday April 13th, 2015.
Loves nachos, Oakland, and books.