Two Books for Seeing France
I just returned from two weeks in Europe and when you do five countries in two weeks you don't have a lot of time to see anything but the highlights. Moving that fast you can really only get the feel of the country, and know where you may want to return in the future. As an example I have no inclination at all to return to Belgium but would love to spend a much longer time in France. There are two books that I am looking at with that in mind. The first is a book by Marcia Desanctis called 100 Places in France Every Woman Should Go.
Travel guide books have fallen out of favor lately as you can get all that information on the web. Like all great travel writing, this volume goes beyond the guidebook and offers insight not only about where to go but why to go there. 100 Places in France Every Woman Should Go is told in a series of stylish, original essays. Combining advice, memoir and meditations on the glories of traveling through France, this book is the must-have in your carry-on when flying to Paris, whether you're a man or a woman. Yes, it includes the Eiffel Tower and the Notre Dame Cathedral but it will also take you off the beaten path and allow you to delve into more of the France others won't be looking for.
The second book is How to be a Parisian Wherever You Are: Love Style and Bad Habits by Anne Berest, Audrey Diwan, and Caroline De Maigret.
This book may help you fit in when you visit France and will certainly help you understand the French culture, dress , and ways the French entertain. These french women give you their very original views on style, beauty, culture, attitude and men. it's not so much a travel guide as a real look into the culture of the country you want to visit and love so much. They share their address book in Paris for where to go, with sections like: At the End of the Night, For A Birthday, For a Smart Date, A Hangover, for Vintage Finds and much more. "How to Be Parisian Wherever You Are" will make you laugh as you slip into their shoes to become bold and free and tap into your inner cool.
Two Books for Touring Germany
London was super expensive and though I enjoyed seeing Wicked at the Apollo Victoria Theater, and highly recommend that someday you do the same, I really have no reason to return. Germany on the other hand was fabulous and I fell in love with the countryside, pastries, and friendly people. I would love to return and see more of that country. If I do return I will bring along a copy of Rick Steves' Germany 2015 by, of course, Rick Steves.
Rick Steves is the European travel guide expert and any time we were talking to other tourists, we always heard that this or that was recommended by Rick Steves. Yes, he is online but you don't always have WiFi wherever you are. Carrying this book around will really help you in your travels.
Just remember if you pick up any travel guide to take care in not buying a copy that is too old and out of date.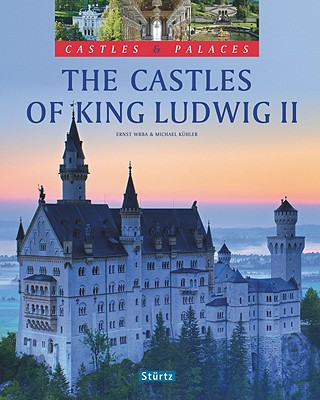 The Castles of King Ludwig II is the story of the greatest castles ever built, but in particular my interest lies in Neuschwanstein Castle. This was the real-life inspiration for the now famous, Disneyland castle. It was also the castle that Chitty Chitty Bang Bang flies over in the movie. It looks like a medieval castle, but it was built much later, in the nineteenth century, when architecture was more elaborate and ornate. The history around the castle is interesting. From an early age, Prince Ludwig (later to become King Ludwig II of Bavaria) was fascinated by buildings, and by the age of eight his sketchbook was filled with illustrations of castles. The styles are Romanesque, Gothic and Rococo, with the interior design making copious references to swans and the composer Wagner. The king bankrupted his own fortune and spent the rest of his life building the home, which he intended as a private refuge after he lost political power. Sadly, as the construction took so long he slept their only eleven nights. It took more than twenty years and thirty lives in the making, and though it was built so that Ludwig II could be left alone in peace, now it is one of the most visited spots in all of Germany.
---
Travel books have become less about where to sleep and eat and more about the culture and events that pull us to visit them. Some of these books we read when we return, to keep the happy buzz of vacation on our minds. Some we read so that we can learn about foreign lands we'd some day like to visit. What books have inspired you to travel?