The 30 Best Road Trip CDs for the Ultimate Driving Playlist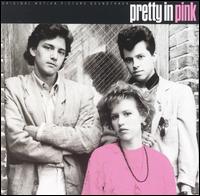 I once had a friend who drove cross country with a broken radio, and only The Doors Greatest Hits to listen to. Halfway through the trip he tossed the tape, and still can't listen to the Doors to this day. Which isn't to say The Doors aren't great for a road trip, rather, no matter how good the music is you're going to need a variety of tunes to take you through the long stretches of highway and radio static.
Summer wanderlust is here again, and I've got your back with the list of road trip CDs to end all lists of road trip CDs. In my research for this behemoth, I've noticed certain musical themes that people are drawn to for road trip songs. I started sorting the albums into those themes, and noticed that certain musical styles were suited to different parts of the road trip. Thus I've ordered this list by the time of day when that particular CD would be the perfect thing. If my logic appeals to you, you may want to grab a few albums from each section. Or perhaps you'll find there is a particular section that fits your road trip groove.
These are albums that are good from start to finish, because you can't be fishing around every three songs for the next CD. One more note on selection: on this blog I tend towards helping readers discover bands that they haven't heard before, but this post is an exception. Road trips are the time when you want to hear familiar songs so you can sing along, and bond with your friends over their silly seat-dancing. Classic songs give the trip a cinematic feel: we're really going somewhere!
Upbeat Road Trip Blast Off Music 1 p.m.–4 p.m.
You meant to leave earlier, but with the packing and walking the cat, the morning got away from you. At last, you're all in the car, and brimming with excitement about what's ahead (Vegas, baby! VEGAS!). For that you need songs that are bouncy and even a little bit funny.
One of the most bright and happy albums to come out in a long time is Gossamer by Passion Pit. Or if you prefer to start with something familiar, you'd find all kinds of joy in Billy Joel's Greatest Hits. Among my all-time favorite road trip CDs is the hilarious (and offensive!) One Fierce Beer Coaster by Bloodhound Gang. The songs are a little weird and very funny, and there's even a very helpful tune with the refrain "Get up, you're asleep at the wheel!" Another great road trip song is "The Distance" by Cake, and the rest of that album, Fashion Nugget, is just as much fun to sing along to. Like the eighties? Many will recommend the soundtrack to The Breakfast Club but I prefer the Pretty in Pink soundtrack (but it is maybe my favorite album ever, so I am biased).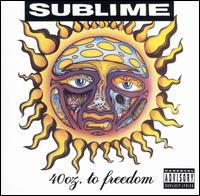 The beginning of a road trip is a great time for Disney songs and show tunes, but it really depends on who you're traveling with as to how well such a choice will go over. One safe album that's sure to please is the soundtrack to the classic road trip rock opera The Blues Brothers. A nice follow up to that is a fantastic road trip CD they probably won't expect—the Squirrel Nut Zippers' ragtime revival album Hot. As you pull in for that first take of gas, you'd be wise to pop in Sublime's funny and thoughtful masterpiece 40 Oz. to Freedom.

Relaxing Sing-Along-Songs 4-7 p.m.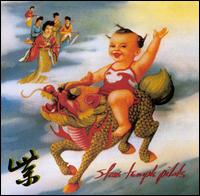 You've been on the road for a while now and you're still jazzed but not so hyper. Your friends are no longer jumping in their seats, but with the right tunes they'll forget their worries and that kink in their necks. If you've just been playing Sublime, a great follow up would be the essential Bob Marley CD, Legend. Another greatest-hits album that will have you singing along with every song is Tom Petty and the Heartbreaker's Greatest Hits. After that it's time to pull out the album (Purple) with arguably the greatest road trip jam of all time, "Big Empty" by Stone Temple Pilots. From here, depending on whether you're in a Volvo full of indie hipsters or a VW filled with Baby Boomers, put on either the soundtrack to Garden State or Easy Rider.
Full Tilt Boogie Rockage 7–10 p.m.
At this point you need a serious energy injection. It's time to pull out the jet fuel before your companions give up on your journey, running for a life of solitude in the hills. Now is when you need the rock songs that you can belt out at the top of your lungs. Classic Queen, or Garbage's Version 2.0 or The Killers' Hot Fuss are all likely to get their fists pumping. Probably less familiar but just as engaging is Two Door Cinema Club's 2010 CD Tourist History. If you want even more classic rock, put on The Who's Ultimate Collection for hours of tunes that are even more fun than you remember. Then take it down just a notch with The White Stripes' Elephant. It starts off big with "Seven Nation Army" but moves through a variety of tempos, all of which are perfect.
Speaking of perfection, as the travelers grow quiet and weary it's time for the greatest road trip album of all time. The Cars self-titled album is beautifully produced, with each hit song flowing naturally into the next, and stereo panning that will make you long for headphones. As the empty freeway at night makes you contemplative, turn to the Modest Mouse album Good News for People Who Love Bad News. Those among you still caffeinated can shout along with Isaac Brock while the others can sink into the heartfelt words.
The Drone: Songs for 10 p.m.–Midnight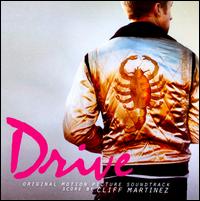 By this point in the trip, no amount of bass will get you dancing in your seat. You're driving as fast as you dare, and you need music that goes with that Lost Highway feeling. Most of your fellow adventurers are asleep, and its up to the driver to pull through. It's time for the drone, and no I don't mean bands that sing like Eddie Vedder. It's hard to describe these late-night driving songs, but they're an essential part of the road trip experience. For some—forget classic rock—this is the only kind of road trip music. The best example of what I mean is the Kavinsky song "Nightcall" which you can find on the the Drive soundtrack, a killer road trip pick. The best band for quiet late-night driving is Radiohead, and their album OK Computer is its own journey from start to finish. Follow this up with the chilled out Eyelid Movies by Phantogram. Then pick up the pace with some older Daft Punk. Those who've just come to love them recently may be surprised by how many songs they already know on Daft Punk's Discovery. Finally, as you're starting to dream up flying toasters, the Trainspotting soundtrack can give you that same zenned-out vibe with a punch of variety.
A Little Bit of Whatever It Takes: Songs for Midnight to . . .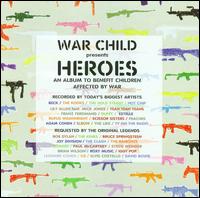 At this point you can't listen to anything too introverted or you're likely to fall asleep. But you can't handle too much Abba-level energy either. You need albums that jump all over the place, sometimes pulling your friends out of sleep, sometimes pulling you into their songs. Soundtracks are a great choice for the so-late-it's-early hours. The music from Reservoir Dogs has some great-but-forgotten tracks like "Coconut" and some familiar classics too. Likewise, the soundtrack to Dazed and Confused. If you're a sucker for nineties music, Empire Records or Clueless will both carry you into the morning jumping from energetic songs like "Girl Like You" or "Supermodel" to more relaxed songs with acoustic or fuzzy guitars. Finally I must make an endorsement for the fantastic charity compilation War Child Presents: Heroes Vol 1. There are countless cover albums, but this is the only one I know where the artists themselves picked the bands who should cover them. So you get Duffy's sultry voice covering "Live and Let Die," Lily Allen covering the Clash's classic "Straight to Hell," and so many more. I never knew what a great song Springsteen had in "Atlantic City" until I heard the emotional undercurrent in The Hold Steady's version, singing, Last night I met this guy, I'm gonna do a favor for him. I can just see you now, telling the driver how that line gives you chills. You rub your eyes, yawn, and before you can say, are we there yet?, there you are, at your destination.
So that's it, the ultimate list of road trip albums. It leans towards rock and roll. I love hip hop and pop too, but there's something about the open road that calls for self-indulgent guitar solos. But perhaps you would pick something altogether different. Let me know in the comments.
Loves nachos, Oakland, and books.