Look, we love a good trashy romance novel as much as the next reader. But classic books don't have to be prudish, and steamy books can be literary. No one proves this more than Anaïs Nin. Nin is often described as the first writer of female erotica.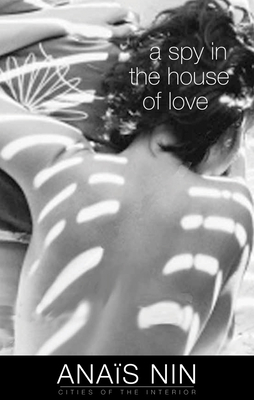 Many of Nin's novels were loosely based on her life—a life of deceitful affairs. Her lovers included Henry Miller, James Agee, John Steinbeck and Gore Vidal. She was married to two men at once, a secret that she kept until her deathbed. And even then, Nin was such a sly fox that her betrayed husband's response was only to say how Nin gave his life meaning.
Nin's biographer claims her life was so sordid that she had a "lie box" to keep up with all her affairs.
[Anaïs] would set up these elaborate façades in Los Angeles and in New York, but it became so complicated that she had to create something she called the lie box. She had this absolutely enormous purse and in the purse she had two sets of checkbooks. One said Anaïs Guiler for New York and another said Anaïs Pole for Los Angeles. She had prescription bottles from California doctors and New York doctors with the two different names. And she had a collection of file cards. And she said, "I tell so many lies I have to write them down and keep them in the lie box so I can keep them straight."
An Excerpt from A Spy in the House of Love
Today we're sharing the first chapter from Nin's breakout novel, A Spy in the House of Love. The story takes place in New York during the age of Mad Men. Like Nin, the lead character Sabina is leading a double life. She tells her secrets to a professional lie detector, a man she found by dialing a random number. Sabina is the metaphorical spy in the house of love. This how the lie detector describes Sabina:
A gorgeous metaphor, no? If that doesn't thrill you, here's another quote that shows off Nin's fiery literary style.
And these fantastic quotes are just in the first twenty pages. But rather than spoil the whole excerpt with a thousand image quotes, I'll leave you to dig in to this wicked tale. Read chapter one of A Spy in the House of Love …if you think you can handle the heat.
Loves nachos, Oakland, and books.