Movies are often sourced from books, but if you've ever sat through a Star Wars vs Star Trek debate, you know some of the limits of the medium. While films have bigger budgets, they rarely are longer than 2 hours, meaning large parts of the original book needs to be cut. A 10, 20, or 50 episode series gives you much more time to know characters, their world and their issues they face. Even a 6 episode miniseries can make a faithful adaption that only takes a lazy Sunday afternoon to consume.
Take your upcoming snow days, layovers, and time off to read the books that will soon be gracing cable and streaming services and enjoy the satisfaction of knowing what'll come in next week's episode.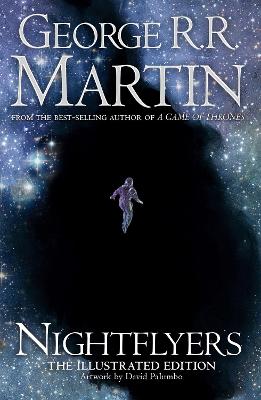 George R. R. Martin is much more than just Game of Thrones, with a large backlog of science fiction. The newest work to be adapted for television is Nightflyers, a novella set in 2093 about scientists searching the galaxy for life. The ten episodes will air from December 2 to December 13 on SyFy, including weekend marathons for those who'd rather binge.
---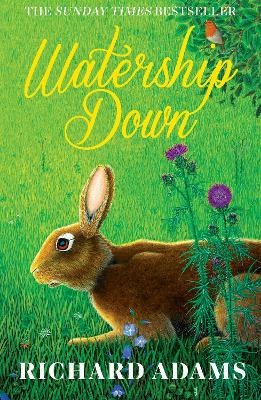 The novel by Richard Adams has a previous animated adaption, scarring countless children with rabbits fighting to the death. Netflix will be releasing a new adaption this Christmas of four one hour episodes. The CGI adaption features big names such as James McAvoy, John Boyega, Peter Capaldi and Sir Ben Kingsley.
---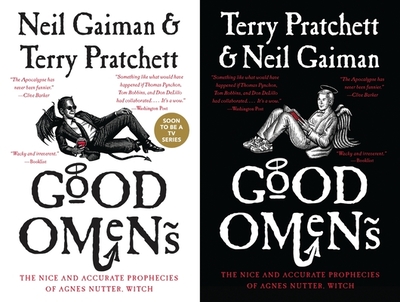 Two of the biggest names in fantasy, Neil Gaiman and Terry Pratchett's Good Omens is slated to be a six-part series on Amazon Prime. The story follows a demon named Crowley, played by David Tennant, who teams up with the angel Aziraphale, played by Michael Sheen, who have both been on Earth since the dawn of time and look to prevent the coming of the Antichrist. It's set to be released in 2019.
---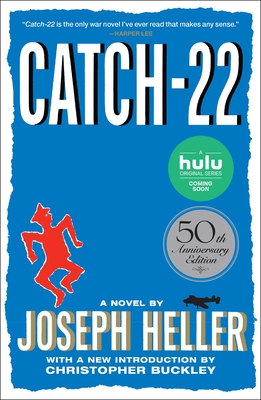 This multinational production will air on Hulu, Channel 4 and Sky Italia adapts the novel by Joseph Heller into a star-studded series. It focuses on the Catch-22 rule: Only someone insane would choose to take on dangerous missions but if you request not to because of this, you're considered sane and fit to take on such missions. It's slated to release globally in 2019.
---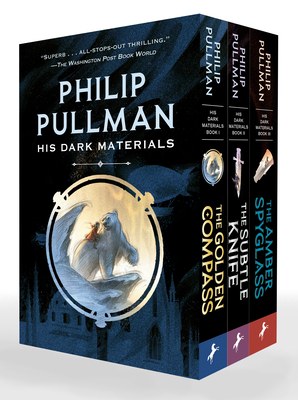 Like Watership Down, this children's series with darker themes has already had a previous adaption; the 2007 film was supposed to have multiple sequels but flopped, in part for removing the religious themes crucial to the books. The BBC One adaption, with HBO co-producing, focuses on Lyra, who travels through parallel universes, seeking to learn about "dust," which holds the secrets to human consciousness and has a tentative start date of 2019.
---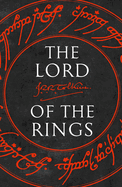 The Amazon Prime show has had little said about it, but we know that it won't be a remake of Peter Jackson's films but include "new storylines preceding J.R.R. Tolkien's The Fellowship of the Ring." The trillion-dollar company paid $250 million for the rights and is expected to have production costs of $500 million. Possible sources could be The Silmarillion and other works published posthumously such as The Children of Húrin. Possible dates range from November 2019 to 2021, but with Amazon's advertising budget, you'll definitely not miss the date once it's announced.
---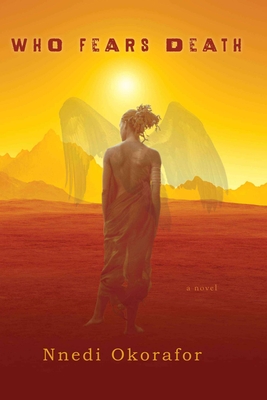 Another George R.R. Martin entry, this time with HBO and working as an executive producer, but he's adapting someone else's work. The World Fantasy Award winner Who Fears Death by Nnedi Okorafor is set in post-apocalyptic Sudan, where the dark-skinned Okeke are oppressed by the light-skinned Nuru. The themes of race and ethnicity in a fantastical environment draw parallels to current-world conflicts. It has yet to be given a release date.
---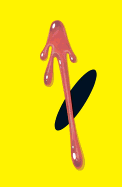 The graphic novel served as both a meta-analysis of superheroes and the medium as a whole, with stories within stories that Zack Snyder made a valiant attempt to adapt in his 2009 film. The 2019 HBO series will be set after the original story "while attempting to break new ground of its own." With HBO's treatment of Game of Thrones, the sky's the limit with this adaption.
---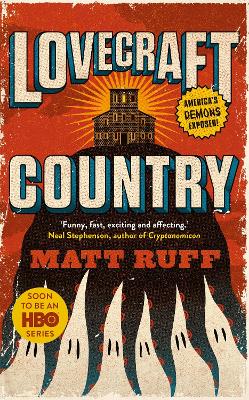 Ending our list is an adaption of a book that draws upon the infamous Lovecraft mythos while tackling the racism of Jim Crow America. Jordan Peele, Misha Green, J. J. Abrams, and Ben Stephenson are executive producers of this HBO series slated for 2019.
Chrissy is a storyteller, using both traditional and digital methods to inform and entertain the reader, whomever they may be.