7 Classic Life Management Books
…and 9 Books to Grab if You've Already Read the Classics
I don't want you to think this is a list on career management. It's a list on dream management. No, I'm not talking about lucid dreaming, I'm talking about making the most of the brief time you have on this blue-green planet. An amazing life is built on an endless stream of decisions you make: Should I work on this task or that task? Or time for a coffee break? Or should I switch to tea? Oh, bandersnatch! It's happy hour…and make it a double. As this example demonstrates, there are so many decisions to make in a day—it's enough to drive one to drink!
But don't give up on those New Year's Resolutions just yet. Below are the essential books to read on productivity and life planning. These are the kinds of books that tend to get described as "life-altering."  If you must procrastinate, there's no better way to while away the day than one of these classic productivity books. You may come out the other end a better person.
Two Productivity Books to Find Your Path
No sense building a productivity plan if you don't know what you want.  These books are about the big picture.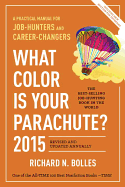 Did you Know What Color Is Your Parachute? was once the all-time best-selling self-published book? Sure it has a cheesy title, and if you're over thirty you've probably heard the name thrown around as part of a joke aimed at some young college grad. But that's only because it is the definitive book on deciding what you want to do with your life. Whether you're a freshman floundering between majors or a senior looking to shift to a new career, this book will give you the answer.
If you read the book years ago, know that he releases a new updated edition every year. Not just throwing in a new foreword and changing a few outdated references, but completely revising and reorganizing to reflect the current job market. I've linked here to the new 2015 edition.
Already read this classic? Check out the workbook.
by Seth Godin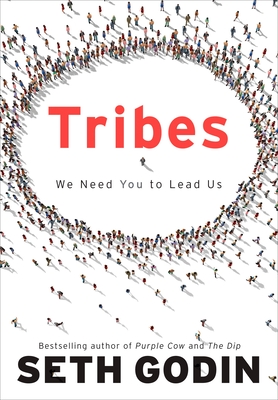 Honestly, it's hard to pick a single Seth Godin book. I've chosen Tribes because it is probably the best introduction to his approach on life. Seth Godin's trade is marketing, but people buy his books because he is a visionary. Not a word to throw around lightly, but what I mean is that he looks at where we're at in this 21st century and he gets it. The Internet has caused a revolution in society (another word I don't throw around lightly) and so many of us tremble about what this means for our business and our life. Seth Godin knows, and he'll explain it in a comforting, easy-to-read voice.
Oh, so what's the book about? It's about changing the way you look at brands, including your own business. Godin's books tend to present a new way of looking at your career by showing you a facet of the way the world is changing. If this all sounds vague, watch this:
Already read Tribes? We have four pages of Seth Godin books for you to peruse but of all the books he's written, Seth Godin says his own favorite is Linchpin.
Five Books on Structuring Your Day
Now that you've read the books above you know just who you want to be and what you want to do (which, spoilers: they're the same thing). But having a dream isn't enough, or we'd all be walking swimming in cash and posing for our next magazine cover. It turns out that life is a skill set. The authors below offer more than ideas. They offer an actual structure you can use to shape your day in a way that gets you closer to your goals. They may not be as steamy as the latest thrilling romance, but if your To Do list confounds you, you need to read these books.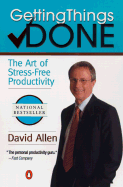 Stop keeping your To Do list in your head. David Allen believes you need to be able to keep your head clear to come up with brilliant ideas. How are we to spot opportunities if we're distracted by trying to keep an ever-changing agenda in our minds? When we don't write down and prioritize our schedule, we make poor decisions. Or even when we make the right decisions, our minds are clouded by doubt and confusion about whether it was the right thing to do.
But Getting Things Done isn't about vague admonishments. Sure, he explains why it's important to make goals and prioritized lists because most of us need to hear that. What makes this book a classic is that he will show the reader step-by-step a system for organizing your life in such a way that you get what you want.
Already read Getting Things Done but having trouble sticking with it? Leo Babauta wrote a simpler version of GTD called Zen to Done.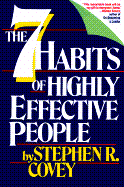 This book is like the child of Getting Things Done and the Dale Carnegie classic How to Win Friends and Influence People: it's about becoming the kind of effective person who gets stuff done, but by being the kind of person who wins friends and influences people.
For example, habit three, "Put first things first," is filled with charts and graphs giving you a concrete way to figure out what tasks are important. (This chapter alone is worth the book.) Yet like Dale Carnegie, he peppers this concrete advice with inspiring examples of effective people.
Remember the chapter above I said was good enough to sell the book? Stephen Covey must have thought so too, because he wrote a whole book about it. If you've already read The Seven Habits of Highly Effective People, Fist Things First will give you even more concrete tips to applying this habit to your life.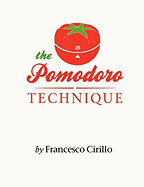 Francesco Cirillo has tested a theory that we can be more productive if we break tasks into small blocks of activity. Work for 25 minutes, take a short break. Then begin again. If the work times are kept short, we approach the task feeling fresh. Additionally smaller tasks require less discipline, so the Pomodoro technique should cut back on procrastination.
Already read The Pomodoro Technique and want something more detailed? Agile Results is the book about the system that many successful start-ups use to get from concept to launch.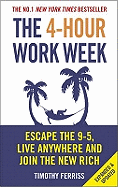 If you've ever thought, "I wish I could hire a personal assistant to do all the dumb junk I have to deal with," boy have I got the book for you. Published in 2007, it is probably too soon to call The Four Hour Work Week a classic. But now that laptops and wifi mean we're all permanently on call, it's needed more than ever. Much of the premise of the book rests on the Pareto Principle, AKA the 80/20 rule: 20% of the efforts give 80% of the results. The trick is to figure out what that twenty percent is and streamline the rest. Essentially, The Four Hour Work Week is a detailed and surprisingly practical book on how to outsource your everything.
Already read The Four Hour Work Week? Try out Ferriss's other books on streamlining your kitchen and your workout. Or if it's the entrepreneurial aspect of the book that appeals to you, check out Rework.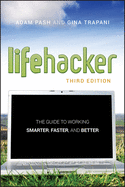 One of the most popular blogs on the Internet, for years Lifehacker has been giving readers tips on how to make their lives more efficient. If the books above are the framework, Lifehacker is the nuts and bolts. The book's chapters are organized around similar big-picture topics the other authors on this list cover (e.g. "Firewall Your Attention" or "Clear Your Mind"). However, the Lifehacker guide is less about how to create a To Do list and more about what To Do list program to use, and how to set it up. With 121 lifehacks in total this book is jam-packed with concrete ways to improve your productivity.
Already enjoyed Lifehacker? Try Habit Stacking: 97 Small Life Changes That Take Five Minutes or Less.
Next up I'm going to share with you some books that will help you to be your best self in 2014. If the productivity books in this post are to help you decide on and accomplish your goals, the next books will focus on being a person with integrity, discipline and perseverance—all critical to being productive and effective.
Loves nachos, Oakland, and books.