With the announcement of her second Booker Prize win, Canadian Author Margaret Atwood's list of literary accolades continue to grow. Her incredibly long career has created innumerable influential works. To celebrate her win, we'll discuss a selection of some of her winning works.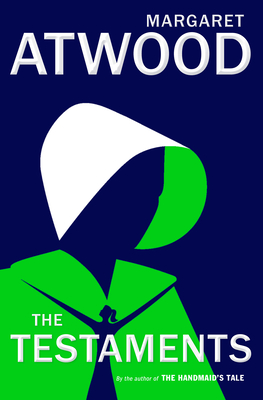 Atwood's The Handmaid's Tale was originally published in 1985. Like most speculative fiction, it wrote about a future as people at the time imagined it: genetic defects, nuclear war, ticker tape and telephones. Hulu's adaption set it in the modern world, with cellphones, Uber and IVF. It created new interest in the novel and that, along with current global politics, drove Atwood to write a sequel.
The Testaments takes place over 15 years from The Handmaid's Tale and follows 3 women, each with different relationships with Gilead. If you've watched the show then you'll definitely be surprised by what's included, though you will enjoy it just as much if you have only just read the book. Like its successor, it ends with far-future academics discussing both texts, along with "the documentary television series," creating a wonderful meta-analysis of all three works as well as how they fight in modern politics. Atwood has stated the books and show are complements to each other, so now we eagerly await Hulu exercising their adaption rights for The Testaments.
---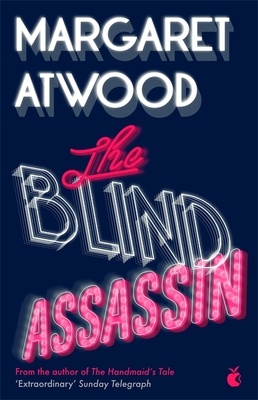 One of my favorite literary techniques it the novel-within-a-novel, also known as a frame story. The story itself is telling another story, whether by narrator or someone writing the text. In The Blind Assassin is a woman telling her history concerning a science fiction writer and his relationship with two sisters as well as the story he's writing, The Blind Assassin. As the story progresses you see the relationships with the characters changing and how it influences the other stories.
As a piece of historical fiction, the setting is Atwood's home of Ontario and the real-world events of the 1930s and 40s in Canada. The novel also includes in-universe articles about the characters and events, much like Bram Stoker's Dracula. It makes for a more difficult read but the brilliant structuring of the story makes for an unforgettable novel.
---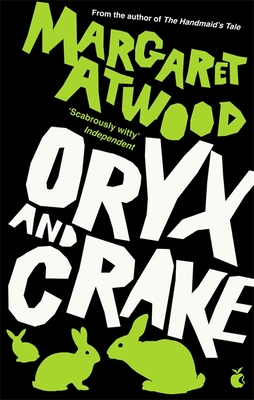 My college was focused on technology, full of engineers and programmers. The liberal arts were oft-neglected by STEM majors but there were pockets of professors who wanted us to think about the implications of our inventions and algorithms. One science fiction literature class focused on bioethics, with one of the texts being Atwood's Oryx and Crake. As I read news about the Apple spaceship, dairy made without animals and genetic treatments to save your baby from a painful death for the low, low price of $5 million my mind keeps drawing back to this book.
The protagonist is in a post-apocalyptic world, the sole human survivor watching over a group of blue genetically engineered hominids. Through a series of flashbacks, we learn about his life before, a world dominated by genetic engineering and non-STEM fields only being useful to manufacture marketing propaganda. He befriends Crake, the name taken from the now-extinct bird, and they bond over drugs and disturbing videos on the darknet. Crake's views of humanity are warped and feels that he should be humanity's savior, rescuing Oryx-the "star" in one of the darknet videos-and creating the hominids and explains everything to the protagonist, who now reflects on what the world has become. Good speculative fiction makes you examine the present and after reading Oryx and Crake (and the sequels The Year of the Flood and MaddAddam) you'll see stories like Apple's new Seasme Street show to teach children programming in an entirely new light.
Digital storyteller, Google Analytics tinkerer, bird fact dispenser.