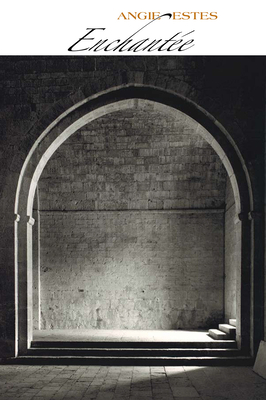 Last night two major poetry awards were announced. Based out of Claremont Graduate University in California, the awards are given only to Americans. In honor of National Poetry Month, I hope you'll take a minute today to take a closer look at the stellar writers honored at last night's ceremony.
Kingsley Poetry Award Goes to Angie Estes
The Kingsley Tufts Poetry Award is given to writers in the middle of their careers. Kate Tufts named the prize for her husband, a poet. She said she wanted to create a prize "that would enable a poet to work on his or her craft for a while without paying bills."At $100,000, it is the most lucrative prize for a single book of poetry.
Angie Estes has written five books of poetry. The book that won her the Kingsley Tufts Award is Enchantee. Her previous book Tryst was the runner up for a Pulitzer. She also got her mitts on a Guggenheim Fellowship and a Pushcart Prize, among other honors. The Boston Review says of her work, "Angie Estes has recently created some of the most beautiful verbal objects on the planet."
According the Poetry Foundation, chief judge Chase Twichell said "I couldn't be happier to see the Kingsley Tufts award go to a person who has lived her life with art as her highest priority, at whatever personal cost," referencing Estes's decision to work part time in order to focus on her poetry. Twichell described her writing as a "delicious and magical swirl of cultures and languages, past and present."
On her site you can read some samples of the poetry of Angie Estes.
The other books shortlisted for the Kingsley Tufts Award were Lucie Brock-Broido for Stay, Illusion, Laura Kasischke for The Infinitesimals, Mark Wunderlich for The Earth Avails and Kevin Young for Book of Hours.
The Kate Tufts Discovery Award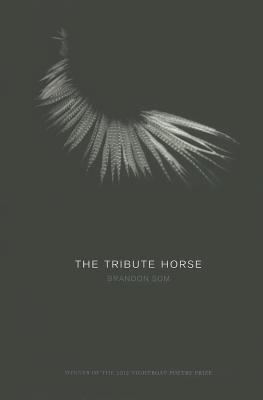 The year after she founded the Kingsley Award in honor of her husband, the feisty Kate Tufts went ahead and founded a second award named for herself (what a gal!). The Kate Tufts Discovery Award is only $10,000 but it just for emerging poets. So all you aspiring young poets, don't give up! There's ten grand out there with your name on it!
This year the honor was given to Brandon Som. Som's chapbook Babel Moon won the Tupelo Press Snowbound Prize. Then he won the Nightboat Award, which led to the publication of the The Tribute Horse, his first full-length book of poetry.
In his citation for the Nightboat Award, Kazim Ali described Som's work:
Using found text, fractured lyric, prose poem and oulipian narrative, Som constructs a poetry deep in its theoretical rigor, ravishing in its sonic pleasure, and delicate in its formal constructions.  Drawing from various sources, including Chinese painting, Japanese photography and narrative of immigrants through Angel Island, including that of his own grandfather, Brandon Som channels the "drunk wren between me and dawn/ expert far flung tongue" and by so doing he is able to "forestall the fading path/ burrow straight through song."
Check out this video of Som reading the titular poem from his book. I'm quite taken by the line because with some beauty you feel the need to talk to it, tell it about itself. What do you think?

The other finalists for the Kate Tufts award were David J. Daniels for Clean, Hailey Leithauser for Swoop, Jamaal May for Hum and Roger Reeves for King Me.
All of the finalists for both prizes were honored at a ceremony last night at the Rose Hill Theater.
By accepting the award, the recipients agree to a residency at Claremont Graduate University. So if you live in the Los Angeles area, get out your calendars as you can expect Angie Estes and Brandon Som to be lecturing or performing in your hood throughout this year. Otherwise, pick up these titles to show your support for great poetry.
Loves nachos, Oakland, and books.