Admit it. You hate the holidays. Not on account of any sort of misanthropic streak, of course, but just because your stress level escalates off the charts every time the alleged season to be jolly rolls around. The reason? Own up, there's no shame in it — getting the ideal gift for every oddball on your list is an annual torture. Others have easy people to buy for: elderly aunts who adore knitting, sweet little nieces who are all about their ballet classes, big brothers who can't resist anything connected with football. But not you. No, the assortment of weirdoes whose happiness is a permanent part of your holiday responsibilities could never be so simple to please. Well, before you descend into your annual panic, here are some deceptively simple but cunningly targeted suggestions to make your gift-giving seem like just a little bit less of a soul-sucking chore.
For that weird cousin who's constantly quoting lines from The Shining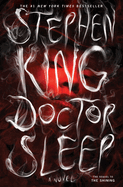 Doctor Sleep by Stephen King
After being reminded that his favorite film was a novel first, creepy cuz will be thrilled to discover that three-and-a-half decades down the line, someone seemingly suggested to Stephen King that it was high time he wrote a sequel.
For the geeky nephew whose entire wardrobe consists of Harry Potter outfits
The Hogwarts Library Boxed Set by J.K. Rowling
He may spend most of his waking hours hunkered down beneath his bed searching for a secret passage to Hogwarts, but if he's the recipient of this handsome three-book set that explores the lure of that magical realm, he might at least pop his head up long enough for an unintelligible utterance of gratitude.
For the wiseguy uncle who's always posting snarky comments on your Facebook page
The Complete Calvin and Hobbes by Bill Watterson
Maybe if he's occupied absorbing a decade's worth of strips featuring the most sarcastic kid in cartoonland, unc won't have quite so much time for those corrosive quips anymore. He'll definitely find himself more adequately entertained anyway.
For the friend who wears the same zombie costume every single Halloween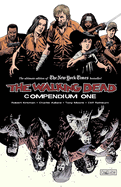 The Walking Dead Compendium Vol. 1 by Robert Kirkman, Cliff Rathubrn, Charlie Adlard
You can either convince her that it's time to toss the bloody rags and start considering some sort of robot suit — good luck with that — or you can feed her obsession further via this undyingly excellent set. It features the first eight installments of the graphic novel series that made zombies the biggest thing on TV since chain-smoking, alcoholic ad execs.
For your binge-watching significant other
If the object of your affection sits forlornly in front of the TV fruitlessly searching for some new time-sucking preoccupation now that Breaking Bad has ended, an acceptable alternative could be the complete collection covering the entire run of perhaps the most engrossing crime series ever. It's sure to at least put a stop to all that sighing.