This Mother's Day take time to honoring your mom, grandmother, a mother figure, your child's mom or someone else's mom. Remind them how special they are to you. Show your appreciation with a gift of special interest to her — a favorite author, hobby or memory you share. A book is a thoughtful present that can be enjoyed for years to come… no wilting or sizing required! Find something special for all the moms in your life. Here are some ideas to get you started.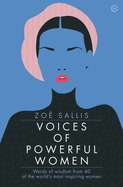 In this empowering book, 40 amazing women who have exerted an influence on others in many different ways discuss their work, their achievements, their hopes and their fears, offering women everywhere inspiration and optimism for the future through their fascinating explanations of what they have achieved. Featuring politicians, environmentalists, humanitarians, entrepreneurs, musicians, artists, actors, world leaders and Nobel Peace Prize winners, this book encourages readers to believe that they can achieve their greatest ambitions and help change the world for the better. Some of the women featured in the book: Isabel Allende, Christiane Amanpour, Maya Angelou, Joan Baez, Benazir Bhutto, Judi Dench, Shirin Ebadi, Tracey Emin, Jane Fonda, Tanni Grey-Thompson, Bianca Jagger, Soledad O'Brien, Yoko Ono, Paloma Picasso, Sister Helen Prejean.
---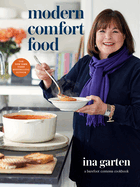 There are few things more comforting than gathering for a meal with the ones you love. In Modern Comfort Food, Ina Garten shares 85 new recipes that will feed your deepest cravings. Many of these dishes are inspired by childhood favorites–but with the volume turned way up, such as Cheddar and Chutney Grilled Cheese sandwiches (the perfect match for Ina's Creamy Tomato Bisque), Smashed Hamburgers with Caramelized Onions, and the crispiest hash browns that are actually made in a waffle iron! Home cooks can always count on Ina's dependable, easy-to-follow instructions, with lots of side notes for cooking and entertaining. From cocktails to dessert, from special weekend breakfasts to quick weeknight dinners, you'll find yourself making these cozy and delicious recipes over and over again.
---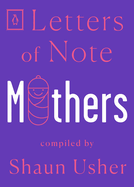 The perfect Mother's Day gift — a compulsive collection of the world's most entertaining, inspiring and powerful letters with mothers at their heart. Shaun Usher gathers together exceptional missives by and to mothers, celebrating the joy and grief, humor and frustration, wisdom and sacrifice the role brings to both parent and child.
Includes letters by Caitlin Moran, Sylvia Plath, Martin Luther King Jr., George Bernard Shaw, E.B. White, Laura Dern, Louisa May Alcott, Edna St. Vincent Millay, Bette Davis, Richard Wagner, Martha Gellhorn and many more.
---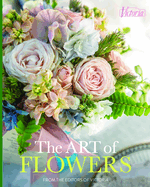 The Art of Flowers, the latest lush volume from the editors of Victoria magazine, invites readers to savor quiet moments amid nature's most cherished gifts: flowers. Find helpful guidelines for growing and displaying such favorites as roses, tulips, and peonies. Get inspiration for developing a signature scheme, whether highlighting a single hue or showcasing a vibrant array of colors. Discover a section brimming with ideas for creating glorious arrangements. Find a variety of stylists' expressions in centerpieces ideal for gracing your table, adorning a guest room, or adding interest to the backyard. Beautifully bound, The Art of Flowers will delight anyone captivated by botanical splendor.
---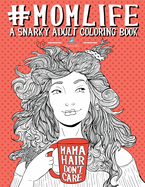 It's 6:30 PM. By some miracle, one of your kids is asleep while the other is watching cartoons in a food coma. Quick! Here's your chance! Grab some colored pencils and markers, this coloring book, and run to the bathroom (don't forget the wine), lock the door and enjoy the solitude of the most relaxing five minutes of your day as you surrender to the quietness and creativity of coloring.
Celebrate the humor and frustration that are the highs and lows of motherhood featured in the pages of this book. Happy Coloring!