Not everyone is spending Valentine's day waiting in long lines to be ushered to tables at expensive but nicely lit restaurants, hoping for a night worthy of gushing about on Tumblr. Some of us just want to curl up with a trashy romance novel. And I'd not deny you that simple pleasure, nor would I be quick to recommend which book to read. (You don't truly think I claim to be an expert on every type of book, do you?) A better person to make such a recommendation is Amanda Diehl, an avid reviewer for the romance novels site, Smart Bitches, Trashy Books. They've been bringing the beefcake and cleavage to savvy readers for ten years, so I can only imagine how many romance books Diehl has read in that time. Without further ado, I'm excited to turn it over to Amanda for her top all-time favorite romance books.
---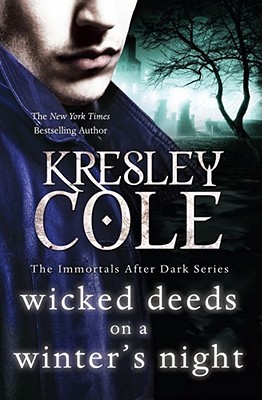 With the start of February comes the shepherding of pink-hued hearts and boxes lined with creamy chocolate. Love is in the air, and there's no better way to get in the romantic spirit than with some love of the literary variety. No matter if you prefer tightly laced corsets and even tighter breeches, or strong, brooding supernatural heroes with tender hearts, there's something for everyone on my top ten favorite romance novels to get you through the season.
by Kresley Cole
Wicked Deeds on a Winter's Night is book four in her long-running Immortals After Dark paranormal romance series. With the series clocking in at over ten books, this one still remains my favorite with its carefully crafted enemies-to-lovers story. The werewolf hero self-sabotages his chances at happiness, still mourning the loss of his first love. However, his icy grief starts to thaw once he joins forces with a witch, a woman who belongs to a race of his sworn enemies. Overflowing with sexual tension, it's addicting to watch the two of them navigate their unexpectedly sudden attraction.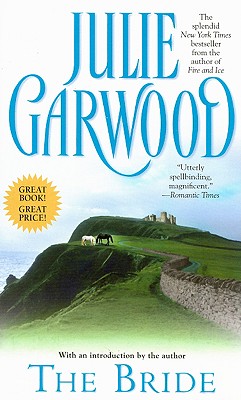 The Bride is an older historical romance with a Scottish setting, and red tartan certainly goes with the color theme of February. A comfort read with a marriage-of-convenience plot, this is one I try to make a habit of re-reading every year. Though the story may be predictable, Garwood perfectly captures the growth of two strangers coming to terms with their new, politically influenced marriage. For me, Jamie and Alec's love story is always over too soon.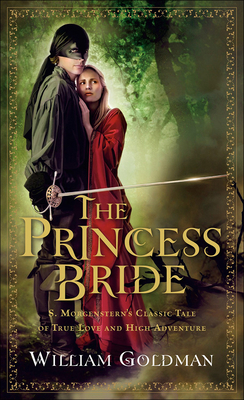 The Princess Bride isn't technically a full-fledged romance novel, but a farm-boy-turned-pirate's quest for love is central to the story. Though many have seen the movie, I'd recommend giving the book a try. It has all the action, romance, and comedy in the pages as it does onscreen, complete with Inigo and Fezzik's charming bromance. With a touch of fantasy, The Princess Bride captures the perfect blend of whimsy and "true wuv."
Flat-Out Sexy is a contemporary romance that makes me want to formulate a pun about speedy action, but I'll refrain. Set in the world of race car driving, Flat-Out Sexy has an older heroine and a beta hero who isn't afraid of taking things slowly. A single mother and a widow, Tamara doesn't want to get involved with another driver anytime soon, but she winds up getting more than she bargained for when a blind date turns into a one-night stand. McCarthy knows her way around a sweet romance with plenty of humor.
by Lisa Kleypas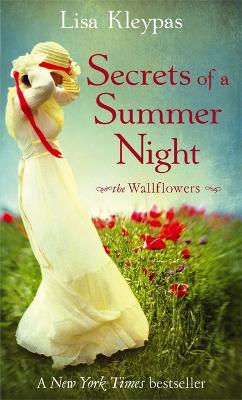 Secrets of a Summer Night was the book that started my far-reaching love affair with Kleypas. This is the first book in her Wallflowers historical romance series and, though not my favorite of the series, it's certainly not lacking by any stretch of the imagination. The heroine, Annabelle, has a modern mind despite the historical setting and the dialogue between every character in the book is tightly written. And by that, I mean perfect. The following books in the series correspond to Annabelle's three friends and the supportive "girl power" vibe from the qu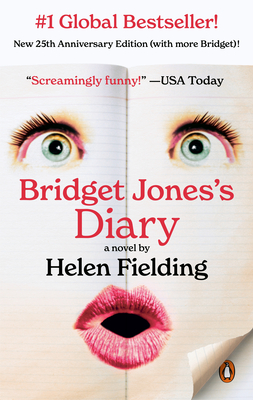 artet nearly outshines the witty, whirlwind romance between the hero and heroine.
Bridget Jones's Diary falls into chick lit territory, but romance is a hefty theme throughout the book, whether Bridget is dealing with the loss of it, searching for it, or just trying not to seem so obvious that she fancies her boss. Told through diary entries, Bridget's pursuit of happiness and love feels that much more intimate. Admittedly, I've had some abominable Valentine's Days in my past and this book is definitely a cure-all. At least my crying will come from laughing!
by Julie James

Something about You tends to toe the line from contemporary romance to romantic suspense, which I happen to like. Sometimes, I'm in the mood for a little bit of everything—action, romance, humor. The heroine, Cameron, is an Assistant U.S. Attorney. She's confident and smart, which pairs well with Jack, the book's special agent hero. The two also have a history, and not exactly a good one, riddling pages with an electric tension. The whole series is well worth a read, even if just for the dialogue alone.
by Larissa Ione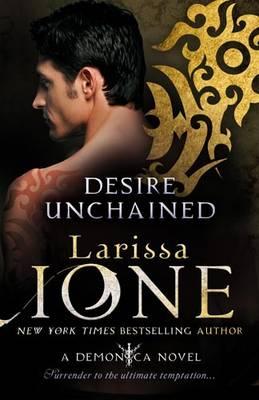 Desire Unchained is the second installment in Ione's Demonica series, which has a little bit of everything. Paranormal romances frequently feature werewolves and vampires, but add in different types of demons and you have yourself a memorable cast of characters. Another enemies-to-lovers style plot, the heroine holds the hero personally responsible for her transition into a werewolf. Naturally, he's someone she never wants to see again. Brimming with angst, our tortured hero resists falling in love with the heroine at every opportunity lest he activate a longstanding curse. Amidst all the action—and yes, there's a lot of it—the topic of trust and forgiveness adds in a touch of delicacy to an otherwise dark, unforgettable romance.
The Siren is more erotica than romance, with a well-known dominatrix, Nora, for a heroine. However she also happens to be a switch (someone who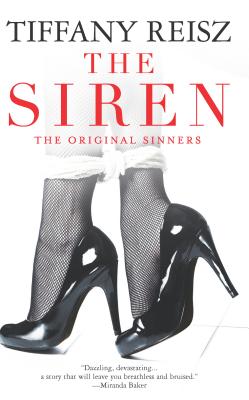 plays both dominant and submissive in the bedroom), making all of her interpersonal relationships unique and singular. For those who prefer their books on the 5-alarm end of the spectrum, The Siren deals with the fluidity of sexuality in an intelligent way, though admittedly some scenes are not for the faint of heart. Weighty and emotional, it hurts so good, and I never hesitate to recommend it to readers who want their romances edgy and with a little bite.
The Madness of Lord Ian Mackenzie is the quintessential tortured hero romance novel. Flawed and eccentric, Lord Ian Mackenzie was sent to an asylum as a way of dealing with his Asperger's Syndrome, and it's a touching transition as he navigates his feelings. The heroine exerts a saintly amount of patience, even as she's warned against Lord Ian and his madness. Though historical in nature, the very same emotional wringer could be applied to a modern setting, as many relationships come with baggage and couples who must learn together to overcome them. It's a beautiful story accented by the very trying moments that come from living with a disorder.
---
Amanda Diehl is a blogger and reviewer at Smart Bitches, Trashy Books. You can also find her writing over at Book Riot, reviewing books at Book Page, and eating her body weight in brunch foods. Follow her on Twitter @_ImAnAdult.
Loves nachos, Oakland, and books.