2021 was a fantastic year for new fiction. Some of our favorite literary authors, along with a few stand-out debut novelists and poets, entertained us with endless hours of escape, enthralled us with edge-of-the-seat thrillers and provided us with unforgettable stories and characters that will live on within our memories. Here are some exceptional must-read favorites from 2021. We can hardly wait to see what 2022 will bring!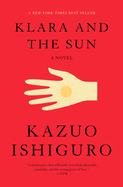 From her place in the store that sells artificial friends, Klara–an artificial friend with outstanding observational qualities–watches carefully the behavior of those who come in to browse, and of those who pass in the street outside. She remains hopeful a customer will soon choose her, but when the possibility emerges that her circumstances may change forever, she is warned not to invest too much in the promises of humans. In this luminous tale, Klara and the Sun, Nobel Prize winner Kazuo Ishiguro looks at our rapidly changing modern world through the eyes of an unforgettable narrator to explore a fundamental question: what does it mean to love?
---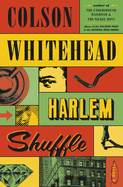 Ray Carney was only slightly bent when it came to being crooked… To his customers and neighbors on 125th street, Carney is an upstanding salesman of reasonably-priced furniture, making a life for himself and his family. He and his wife Elizabeth are expecting their second child, and if her parents on Striver's Row don't approve of him or their cramped apartment across from the subway tracks, it's still home. Few people know he descends from a line of uptown hoods and crooks, and that his facade of normalcy has more than a few cracks in it. Cracks that are getting bigger and bigger all the time. Harlem Shuffle is driven by an ingeniously intricate plot that plays out in a beautifully recreated Harlem of the early 1960s. It's a family saga masquerading as a crime novel, a hilarious morality play, a social novel about race and power, and ultimately a love letter to Harlem.
---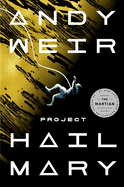 The sole survivor on a desperate, last-chance mission to save both humanity and the earth, Ryland Grace is hurtled into the depths of space when he must conquer an extinction-level threat to our species. Except that right now, he doesn't know that. He can't even remember his own name, let alone the nature of his assignment or how to complete it. All he knows is that he's been asleep for a very, very long time. And he's just been awakened to find himself millions of miles from home, with nothing but two corpses for company. An irresistible interstellar adventure, Project Hail Mary is a tale of discovery, speculation, taking us to places it never dreamed of going.
---
A tale of hope and of profound human connection, Cloud Cuckoo Land brings together an unforgettable cast of dreamers and outsiders from past, present and future to offer a vision of survival against all odds. Constantinople, 1453: An orphaned seamstress and a cursed boy with a love for animals risk everything on opposite sides of a city wall to protect the people they love. Idaho, 2020: An impoverished, idealistic kid seeks revenge on a world that's crumbling around him. Can he go through with it when a gentle old man stands between him and his plans? Unknown, Sometime in the Future: With her tiny community in peril, Konstance is the last hope for the human race. To find a way forward, she must look to the oldest stories of all for guidance. Bound together by a single ancient text, these tales interweave to form a tapestry of solace and resilience and a celebration of storytelling itself. Anthony Doerr's new novel is a tale of hope and of profound human connection.
---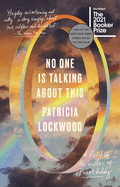 Is there life after the internet? As this urgent, genre-defying book opens, a woman who has recently been elevated to prominence for her social media posts travels around the world to meet her adoring fans. She is overwhelmed by navigating the new language and etiquette of what she terms "the portal," where she grapples with an unshakable conviction that a vast chorus of voices is now dictating her thoughts. When existential threats–from climate change and economic precariousness to the rise of an unnamed dictator and an epidemic of loneliness–begin to loom, she posts her way deeper into the portal's void. Suddenly, two texts from her mother pierce the fray: "Something has gone wrong," and "How soon can you get here?" As real life and its stakes collide with the increasingly absurd antics of the portal, the woman confronts a world that seems to contain both an abundance of proof that there is goodness, empathy, and justice in the universe, and a deluge of evidence to the contrary. No One Is Talking About This is at once a love letter to the endless scroll and a profound, modern meditation on love, language, and human connection.
---