There is no better way to welcome a new life into the world than into a library of beloved baby shower books that welcome a new little one into the exciting world of reading.
Books are a great gift to bring to baby showers, no matter the theme. There are books for baby showers on a "Twinkle Twinkle Little Star" theme, cultural newborn books, and even books welcoming future athletes and ballerinas into a loving family.
To help you narrow down your options, here are 15 of our favorites for loved ones who are welcoming a new baby into the world. We'll also give some pointers for what to consider when buying baby and kids' books as gifts, so you can find the perfect book to bring with you.
---
What to Consider When Choosing a Book for a Baby Shower Gift
There are no hard and fast rules for gifting a baby shower book. However, if you're looking for guidance on what to buy, here are a few things to think about while shopping:
What babies like: Look for books with bright colors. Even babies who don't yet understand words enjoy pictures. Bright and bold illustrations, one per page, can bring babies endless hours of delight.
The parents' interests or beliefs: When shopping for a baby shower book, the topic and genre matter. If the parents have special interests, catering to those can make reading with their baby an even better experience.
Other children in the home: Yes, this is a baby shower gift, but if they have other kids, you might want to choose something they can also enjoy with their new sibling.
15 Best Books for Baby Showers
Now let's look at our list of 15 favorites we recommend for baby shower gifts. We chose these books for their vivid, stimulating illustrations and the memorable stories they tell in pictures and words.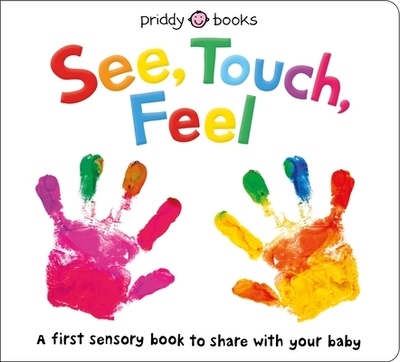 See, Touch, Feel: A First Sensory Book offers page after page of bright photos of other babies that invite young ones to touch and explore. It even has a mirror for the baby to look into.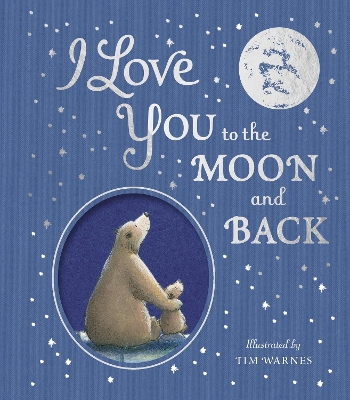 Internationally bestselling author Amerila Hepworth's I Love You to the Moon and Back is a story of a bear and cub spending the day together can become a multigenerational pleasure for many years to come. This book also comes with a "to" and "from" personalization page that will always remind the child just how much you care for them.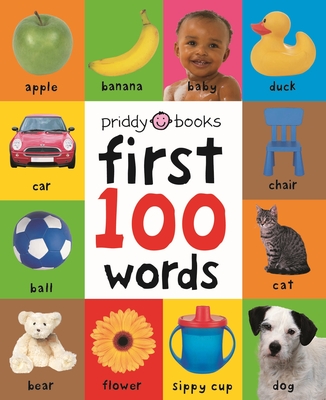 Little ones quickly learn 100 essential words and pictures from Roger Priddy's First 100 Words A Padded Board Book. With 100 words and matching pictures, babies, and children are introduced to the world of learning. Words are organized in categories such as me-time, mealtime, and around the house.
This padded board book is designed to be held by little hands.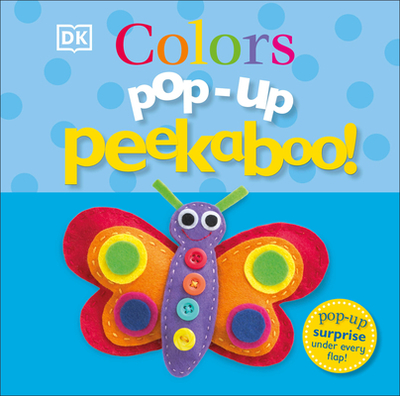 Babies love to play peekaboo. In Pop-Up Peekaboo! Colors: Pop-Up Surprise Under Every Flap!, there is something new to see on every page.
This book for older babies and toddlers features a red rooster, a blue dragonfly, and a rainbow butterfly in a rhyming storybook.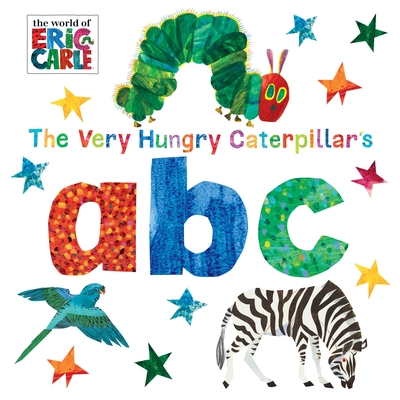 Over 55 million children around the world have learned the alphabet from the beloved children's book, The Very Hungry Caterpillar's ABC. Every page introduces a different letter and a new animal. This book is suitable for children aged 1 through 3. It can become a treasured heirloom passed down from generation to generation.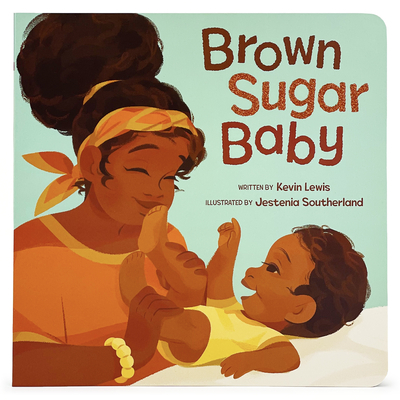 Brown Sugar Baby is a board book mothers can share with newborns, older babies, and toddlers, creating a bonding experience that lasts for years. Its soothing rhymes and tender rhythms will delight any child, as will its whimsical, colorful illustrations.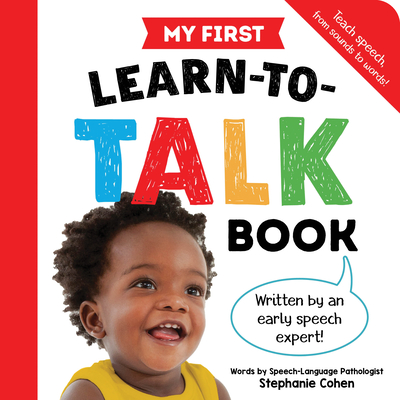 My First Learn-To-Talk Book was written by childhood speech development expert Stephanie Cohen and presents exciting but simple sounds that little ones can easily imitate. Simple, memorable rhymes encourage repetition, even before babies know what the words mean. Photographs of real babies show the mouth positions every child learns to master speech.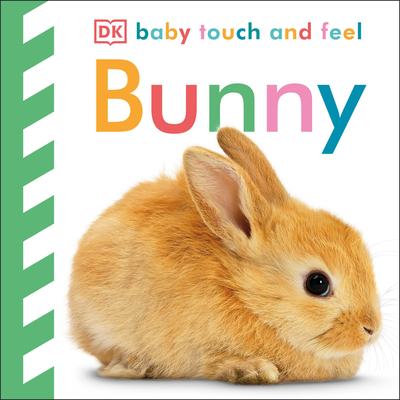 The Baby Touch and Feel Bunny book helps young children learn not just words but shapes and textures, too! Bold, colorful pictures capture their attention. Then babies get to exercise their motor skills as they reach out and touch each illustration. This book is one of 30-plus books in a series. Parents will want the whole set.
A little shopping tip: Sensory books are well-loved by babies and parents alike.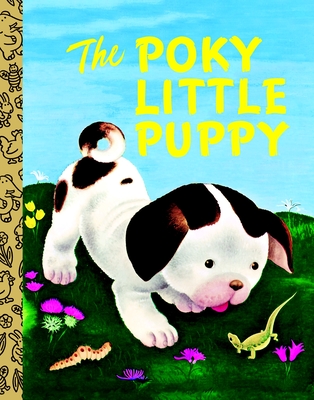 Parents, grandparents, and even great-grandparents may remember the Golden Books classic The Poky Little Puppy. Delighting generations of children since it was first published in 1942, this book tells the story of a puppy who digs under the fence and then has to go to bed without any strawberry shortcake. 
The story is one in a series of collectible books every child will enjoy.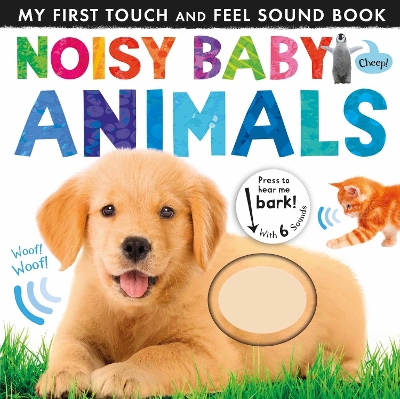 Babies love interacting with books that make sounds. Noisy Baby Animals lets young readers see, touch, and hear all these adorable animals again and again.
Note: An off-on switch on the back of the book saves battery life.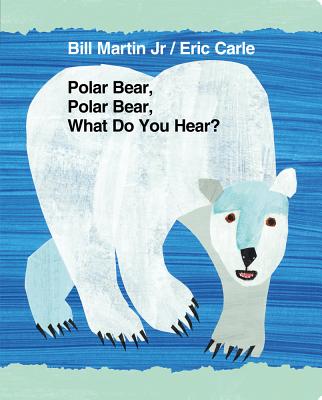 Introduce babies to rhymes about animals that they will come to love and make the sounds the animals make with Polar Bear, Polar Bear, What Do You Hear? Growing babies and children may even pretend to be animals in the zoo when you read this book to them.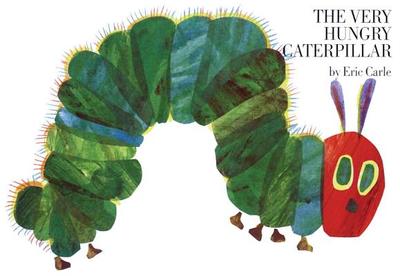 The Very Hungry Caterpillar eats his way through a week of foods for daytime, nighttime, and snack time. This classic children's book has delighted tens of millions of children around the world.
There are several books in the Hungry Caterpillar series. Children and babies will love them all!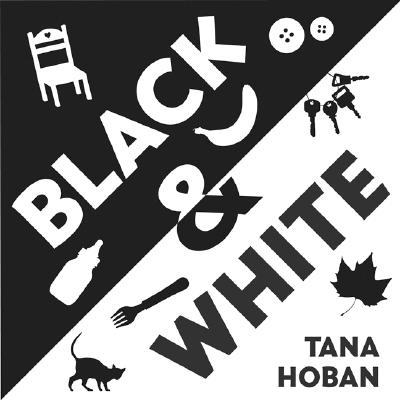 The Black & White Board Books are like nothing most parents have ever seen. Fourteen illustrations fold out like an accordion to delight the child's sense of surprise while developing vocabulary and motor skills.
Why black and white? Before babies can distinguish colors, they can see sharp differences between black and white. Experience with black and white develops the retina and the optic nerve, which parents will absolutely appreciate.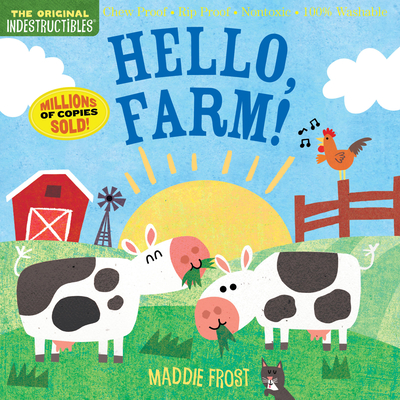 Farms are fascinating places for young children. Hello Farm! is a fascinating chew-proof, rip-proof, non-toxic, multisensory experience for babies and young children who love the animals on the farm and the farmers who take care of them.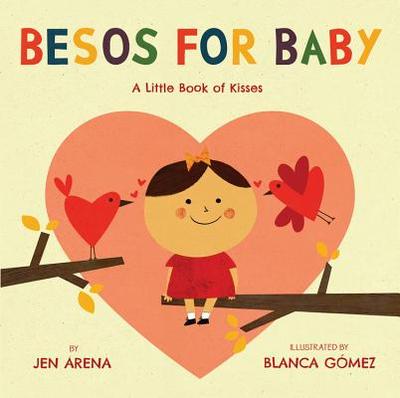 For those unfamiliar with Spanish, besos are kisses. Besos for Baby is a bilingual book that introduces babies to multiple languages early on. This book shares a heartfelt message paired with stunning illustrations.
Not finding a book on this list that resonates with you? Alibris marketplace has over 200 million books, including many types of baby books, so you're bound to find something else that's perfect for the upcoming baby shower.
What Types of Books to Buy for a Baby Shower
If you need some more guidance for shopping for a gift on your own, some of the most popular types of books for babies include:
Board books help children develop hand-eye coordination and motor skills.
Pop-up books delight children with surprises.
Books with sensory elements give babies and young children a holistic experience of learning words, shapes, textures, and pictures.
At Alibris, you are sure to find the best baby books for baby shower gifts. Look through our extensive collection of baby shower books for children 2 and under to find the perfect option.
Gift the Love of Books
Books make a great baby shower gift. Encouraging a love of reading in a child is priceless and the parents will surely appreciate the help building their child's library.
Hopefully this list and our tips have helped you narrow down your options and select a book that's going to become a gift that keeps on giving.
Shop Alibris to find books that span every theme, topic, and age at affordable prices.
Digital storyteller, Google Analytics tinkerer, bird fact dispenser.