Ziggy's Books
With an inventory of almost 4000 books and counting, whatever your looking for you can find it here, and at the best prices!
Ernest Hemingway said, There is no friend as loyal as a book, and I couldn't agree more. What do books offer, especially now in an increasingly digital culture? Reading a book, flipping through it's pages, lets the mind run free in a world that is not your own. Books can be a constant companion, they don't "lag, freeze, or crash." They are always there to go back to, for laughter, learning, relaxing and reflecting. Is there really anything more loyal than that? So browse my books and find a new friend or two!

Overall seller rating:
Alibris seller since March 2003
---
Search for books from Ziggy's Books » advanced search
Search 3,518 books from this seller
Spotlight book from Ziggy's Books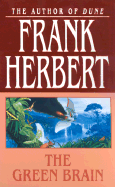 $0.99

add to wishlist
by Herbert, Frank, And McConnell, Gerald
Very Good. No dust jacket, as issued. A very nice VG+/FN copy. Unknown printing. 160 p.; 17 cm. "30261. " Cover by Gerald McConnell.
Featured books from Ziggy's Books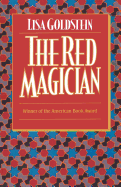 by Goldstein, Lisa
$0.99

add to wishlist
Very Good. No dust jacket. A nice VG+/FN copy. Timescape; 41161-6. Unknown printing. (pbk. ): 156 p. ; 18 cm. A small nick on the spine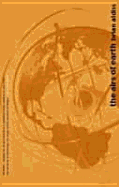 by Aldiss, Brian Wilson
$9.27

add to wishlist
Very Good. No dust jacket. A solid VG+ copy. NEL science fiction. Unknown printing. 256 p. ; 19 cm. 1972 NEL Edition
---
Sweet Dreams more books like this

by Sapir, Richard, And Murphy, Warren, And Garrido, Hector other copies of this book

Binding: Trade pb Publisher: Pinnacle Books, New York, N. Y. Date published: 1976 ISBN-13: 9780523009223 ISBN: 0523009224

Description: Very Good. No dust jacket. A nice VG copy. Destroyer; # 25. Unknown printing. (pbk. ): 174 p. ; 18 cm. Cover art by Hector Garrido. read more

Chained Reaction more books like this

by Sapir, Richard, And Murphy, Warren, And Garrido, Hector other copies of this book

Binding: Mass market pb Publisher: Pinnacle Books, Los Angeles Date published: 1978 ISBN-13: 9780523401560 ISBN: 0523401566

Description: Very Good. No dust jacket. A nice VG copy. Destroyer; #34. Unknown printing. 182 p. ; 18 cm. Cover illustration by Hector Garrido. "Second printing. ". read more

The City of the Beast more books like this

by Moorcock, Michael, And Smith, Kenneth other copies of this book

Binding: Mass market pb Publisher: Lancer Books, New York Date published: c1965

Description: Very Good. No dust jacket. A nice VG+ copy. Unknown printing. 159 p. ; 18 cm. Original title: Warrior of Mars. Cover signed: Kenneth Smith. Book one in the Warrior of Mars trilogy. read more

Another Fine Myth more books like this

by Asprin, Robert other copies of this book

Binding: Mass market pb Publisher: Dell, New York Date published: 1979, c1978 ISBN-13: 9780440102779 ISBN: 0440102774

Description: Very Good. No dust jacket. A solid VG. Asprin, Robert 1st bk. A Dell Book; Dell Fantasy. Unknown printing. (pbk. ): 224 p. ; 18 cm. "Reprinted by arrangement with the Donning Company Publishers, Inc. " "10277. ". has a spine crease read more

by Crowley, John other copies of this book

Edition: Bantam ed. Binding: Mass market pb Publisher: Bantam Books, New York Date published: 1978, c1976 ISBN-13: 9780553111026 ISBN: 0553111027

Description: Very Good. No dust jacket. A solid VG+/FN. A Bantam book; Bantam science fiction; 11102-7. Unknown printing. 211 p. ; 18 cm. read more

Night of the Fox more books like this

by Higgins, Jack other copies of this book

Binding: Mass market pb Publisher: Pocket Books Date published: 12/1987 ISBN-13: 9780671728205 ISBN: 0671728202

Description: Good. No dust jacket. A good copy. Unknown printing. 6. 76" x 0. 99" x 4. 20". Cover has a small chip and the back cover has a crease in the corner. read more

Falcons of Narabedla more books like this

by Bradley, Marion Zimmer, And Adragna, Robert other copies of this book

Binding: Mass market pb Publisher: Ace Books, New York Date published: 1979, c1964 ISBN-13: 9780099356509 ISBN: 0099356503

Description: Very Good. No dust jacket. A nice VG+. Unknown printing. 150 p. ; 18 cm. Cover art by Bob Adragna. Light wear on the back cover. read more

E Pluribus Unicorn: a Collection of Short Stories more books like this

by Sturgeon, Theodore other copies of this book

Edition: Pocket Book ed. Binding: Mass market pb Publisher: Pocket Books, New York Date published: 1977 ISBN-13: 9780671813550 ISBN: 0671813552

Description: Very Good. No dust jacket. A nice VG/VG+ copy. Pocket; 81355. Unknown printing. x, 211 p. ; 18 cm. "A Kangaroo book. ". read more

The Minikins of Yam more books like this

by Swann, Thomas Burnett other copies of this book

Binding: Mass market pb Publisher: DAW Books, New York Date published: c1976

Description: Very Good. No dust jacket, as issued. A nice VG/VG+ copy. DAW Books = sf; no. 182. Unknown printing. 156 p. : ill. ; 18 cm. UY1219. Source: Copyright deposit, Aug. 19, 1976. read more
---