Search 9,105 books from this seller
Spotlight book from Ziesings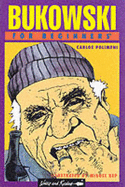 $11.95

add to wishlist
by Charles Bukowski
Very good; Collectible. What a guy. What a life. What a body of work. Bukowski in a nutshell: He fancied himself more a punk than a beatnik. He drank, smoked, wrote and had sex with literary groupies repeatedly and enthusiastically. This book really does a good job of covering the basics-even if it is puffed-up with a lot of drawings and cartoons.
Featured books from Ziesings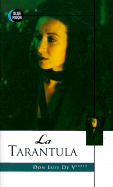 by Don Luis De V...
$7.95

add to wishlist
Very good; Collectible. "La Tarantula, the most agile gypsy dancer in Spain, would ensnare men fascinated by her beauty in the oldest trap in the world-lust. Of all the lovers that swooned on La Tarantula's bosom, not one died a natural death. Those touched by the cursed beauty of this passionate jezebel died a violent death by fire, by sword, and by the beast." (18)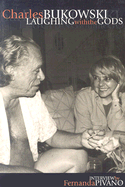 by Charles Bukowski
$12.00

add to wishlist
Very good. It's an interview. A lengthy interview conducted by Fernando Pivano in 1980. Also included are Pivano's extensive notes. Bukowski was frank, revealing and, most important to most of us, shocking. Lots of stuff about drinking, smoking, screwing, writing, farting and occasionally bathing. Bukowski: anti-beat. He was in intensely interesting guy.
---
The Angel of Pain more books like this

by Stableford, Brian other copies of this book

Edition: Carroll & Graf ed. Binding: First American edition, Hardcover, Fine in Fine dust jacket, Publisher: Carroll & Graf, New York Date published: 1993 ISBN-13: 9780881849325 ISBN: 0881849324

Description: Very good. No remainder mark! read more

condition:

Book:

seller name and rating:

Ziesings, CA, USA

Empire of Fear more books like this

by Stableford, Brian other copies of this book

Edition: Carroll & Graf ed. Binding: First American edition, Hardcover, Fine in Fine dust jacket, Publisher: Carroll & Graf, New York Date published: 1991 ISBN-13: 9780881847420 ISBN: 0881847429

Description: Very good. read more

condition:

Book:

seller name and rating:

Ziesings, CA, USA

by Tessier, Thomas other copies of this book

Binding: First edition, HB, Fine in Very Good/Near Fine dust jacket, Publisher: Atheneum, New York Date published: 1987 ISBN-13: 9780689118814 ISBN: 0689118813

Description: Good. read more

condition:

Book:

seller name and rating:

Ziesings, CA, USA

Garden of Rama more books like this

by Clarke, Arthur C. & Gentry Lee other copies of this book

Binding: First edition, Hardcover, Fine in Fine dust jacket, Publisher: Bantam, New York Date published: 1991 ISBN-13: 9780553072617 ISBN: 0553072617

Description: Very good. Sequel to RAMA II. read more

condition:

Book:

seller name and rating:

Ziesings, CA, USA

Storeys From the Old Hotel more books like this

by Wolfe, Gene other copies of this book

Edition: Us ed. Binding: First American edition, HB, Fine in Near Fine dust jacket, Publisher: Tor, New York Date published: 1992 ISBN-13: 9780312852085 ISBN: 0312852088

Description: Good. No remainder mark. read more

condition:

Book:

seller name and rating:

Ziesings, CA, USA

Valentine more books like this

by Somtow, S.P. other copies of this book

Binding: First edition, Hardcover, Fine in Fine dust jacket, Publisher: Tor, New York Date published: 1992 ISBN-13: 9780312851453 ISBN: 0312851456

Description: Very good. No remainder marks. This copy appears unread. read more

condition:

Book:

seller name and rating:

Ziesings, CA, USA

The Werewolves of London more books like this

by Stableford, Brian other copies of this book

Edition: Carroll & Graf ed. Binding: First American edition, Hardcover, Fine in Fine dust jacket, Publisher: Carroll & Graf, New York Date published: 1992 ISBN-13: 9780881849165 ISBN: 0881849162

Description: Very good. read more

condition:

Book:

seller name and rating:

Ziesings, CA, USA

Banks Eubanks: New Hat Stories more books like this

by Hart, Tom other copies of this book

Binding: TPBO, Publisher: Top Shelp Productions, Marietta Date published: 1999 ISBN-13: 9781891830105 ISBN: 1891830104

Description: Very good; Collectible. By the author of HUTCH OWEN and THE SANDS. It's a self-contained graphic novel. "Set in the summertime Boston and central Florida during a tropical storm, BANKS/Eubanks follows the routines and daydreams of lazy Barney Banks, the adventures of which he imagines himself worthy, and the real life adventures he must endure. Will Barney Banks thrive in the hurricane? Or die a dog's death? read more

condition:

Book:

seller name and rating:

Ziesings, CA, USA

Skylife: Space Habitats in Story and Science more books like this

by Benford, Gregory & George Zebrowski (Eds. ) other copies of this book

Binding: First edition, Hardcover, Fine in Fine dj, Publisher: Harcourt, New York Date published: 2000 ISBN-13: 9780151002924 ISBN: 0151002924

Description: Very good; Collectible. A collection of stories and essays about humankind's growing away from the cradle of Earth. Contributors include Asimov, Baxter, Bear, Blish, Bradbury, Brin, Clarke, Niven, McAuley and others. No remainder mark! read more

condition:

Book:

seller name and rating:

Ziesings, CA, USA
---