Search for books from Zephyr Used & Rare Books » advanced search
Search 5,046 books from this seller
Spotlight book from Zephyr Used & Rare Books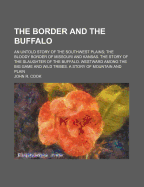 $175.00

add to wishlist
by Cook, John R.
Tall 8vo. xii, 351, [1] pp. Photo frontisp., numerous photo illusts. Tan cloth, illustrated & lettered in brown, cover art of American Indian with rifle standing over fallen buffalo, brown lettering (minor soiling, couple minor spots on front cover, slight uniform toning), still a VG-copy. First edition of this rousing memoir by Cook (1844-1917), who fought in the Civil War with the 12th Kansas Infantry against Confederate guerillas, prospected for gold in New Mexico, hunted buffalo on the ...
Featured books from Zephyr Used & Rare Books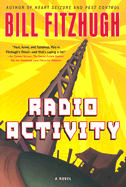 by Fitzhugh, Bill
$10.00

add to wishlist
8vo. x, [2], 306 pp. Half-gold over yellow boards, w/ d.j. F/F. First edition.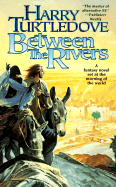 by Turtledove, Harry
$10.00

add to wishlist
8vo. 381, [1] pp. Beige boards, gilt lettrng (crnrs bmpd), w/ d.j. (minor shlfwr), G/VG. First edition of this Fantasy.
---
The Tommyknockers more books like this

by King, Stephen other copies of this book

Binding: Hardcover Publisher: G.P. Putnam─˘s Sons, New York Date published: 1987 ISBN-13: 9780399133145 ISBN: 0399133143

Description: 8vo. 558 pp. Half-blk & green boards (slght shlfwr), w/ d.j. (slight shlfwr), NF/NF. BOMC edition. read more

The Case of the Beautiful Beggar more books like this

by Gardner, Erle Stanley other copies of this book

Binding: Hardcover Publisher: Walter J. Black, Inc., Roslyn NY Date published: 1965

Description: 8vo. 180 pp. Beige tweed boards, brwn lettrng, w/ d.j., NF/NF. Reprint edition of this Perry Mason mystery. read more

The Best of Sherlock Holmes more books like this

by Doyle, Sir Arthur Conan other copies of this book

Binding: Hardcover Publisher: Grosset & Dunlap, New York Date published: [ca. 1950]

Description: 8vo. 339, [1] pp. Tan twead boards (mnr rubbng), w/ d.j. (chppng, edgewear), VG/G-. Reprint edition. read more

by Vachss, Andrew other copies of this book

Binding: Hardcover Publisher: Donald I. Fine, Inc., New York Date published: 1985

Description: 8vo. [8], 341, [1] pp. Half-blue cloth over white boards, w/ d.j., NF/NF. First edition of the first Burke mystery. read more

by Christie, Agatha other copies of this book

Binding: Hardcover Publisher: Dodd, Mead & Co., New York Date published: 1971

Description: 8vo. 271, [1] pp. Half-green cloth, over boards, w/ d.j. (rubbng to cvrs), VG/VG. Early printing, of this Miss Marple mystery. read more

The Buddha Tree. a Novel Translated By Kenneth Strong more books like this

by Niwa, Fumio other copies of this book

Publisher: Charles E. Tuttle Co., Tokyo Date published: 1966

Description: 12mo. 380 pp. Colour-illust. softcvrs, NF. Second Tuttle printing. read more

Sahara. a Novel more books like this

by Cussler, Clive other copies of this book

Binding: Hardcover Publisher: Simon & Schuster, New York Date published: 1992 ISBN-13: 9780671681555 ISBN: 0671681559

Description: 8vo. 541, [1] pp. Double-page title. Illust. Half-blue cloth over blue brds, w/ d.j. NF/NF. First edition. read more

Buyer Beware more books like this

by Lutz, John other copies of this book

Binding: Hardcover Publisher: G.P. Putnam s Sons, New York Date published: 1976

Description: 8vo. 188 pp. Blue cloth, red lettrng, w/ d.j. (vry sml clsd tear on uppr edge), NF/VG. First edition, of the authors first hardcover book. read more

Bitter Medicine more books like this

by Paretsky, Sara other copies of this book

Binding: Hardcover Publisher: William Morrow, New York Date published: 1987 ISBN-13: 9780688064488 ISBN: 0688064485

Description: 8vo. 321, [1] pp. Quarter-blue cloth over beige boards, gilt lettrng, w/ d.j. NF/NF. First edition of this 4th V.I. Warshawski mystery. read more
---