Search for books from Carl Mahakian » advanced search
Search 585 books from this seller
Spotlight book from Carl Mahakian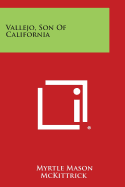 $15.00

add to wishlist
by McKittrick, Myrtle M.
Very good. No dust jacket. Slight cover wear. Bookplate on front end paper. Small bookstore sticker oin rear end paper. 377 p. Tan spine. Includes: illustrations, index, bibliography. The life story of Mariano Guadalupe Vallejo of California's past.
Featured books from Carl Mahakian by Guy Nelson
$23.00

add to wishlist
Fine. No dust jacket as issued. Machine bound. 8 1/2" x 11". xv, 140 p. p. Includes: illustrations, maps, bibliography. Edited, production supervised and a foreword by Roy P. Stewart. The role of the 45th in WWII. Sicily, Foggia, Anzio, Rome, Southern France, The Rhineland, Ardennes-Alsace. Korean War. by Aitken, editor, George A.
$25.00

add to wishlist
Very good. No dust jacket. Slight cover wear, spine ends slightly bumped. Bookplate in first volume. All four volumes have had some paper removed from front end paper. 4 volume set. Includes index. xxvii, 399; 410; 425; 451 p. Weight: 5 1/2 lbs. Originally re-issued in two forms in 1710-11. These four volumes are from No. 1, April 1709-No. 271 January 1711
---
Black Hawk's Autobiography; Through the Interpretation of Antoine LeClaire more books like this

by Black Hawk other copies of this book

Binding: Hardcover Publisher: American Publishing Company, Rock Island, Illinois Date published: 1912

Description: Very good. No dust jacket. Signed by previous owner. Slight cover wear, mostly on corners & spine edges. 1/4" edge tear on Title Page. Signed by previous owner on froint end paper. 164 p. p. Includes illustrations. J.B. Patterson, Amanuensis and Editor of the First Edition. An Introduction and Notes, Critical and Historical by James D. Rishell. Black Hawk, a Sauk Indian, dictated his life story in 1833 and it has become a rare classic American Native Indian autobiography. read more

Decisive Battles: Their Influence Upon History and Civilisation more books like this

by Fuller, C.B., C.B.E., D.S.O., Major-General J.F.C., other copies of this book

Edition: First edition. First (A) Binding: Hardcover Publisher: Charles Scribner's Sons, New York Date published: 1940

Description: Good. No dust jacket. Good Plus condition. Slight cover wear. Front end paper gone. Ink date. Rear end paper sunned. Personal library rubber stamp on end papers. xvii, 1060 p. Includes: diagrams, maps, index. A Military Classic. read more

Ginger: My Story more books like this

by Rogers, Ginger other copies of this book

Edition: First edition. First Edition-stated Binding: Hardcover Publisher: HarperCollins Publishers, New York Date published: 1991 ISBN-13: 9780060183080 ISBN: 006018308X

Description: Very good in very good dust jacket. Signed by author. No objectionable defects. Sewn binding. Paper over boards. Silver spine. 450 p. Boldly SIGNED Presentation by Ginger on Title Page. Sparkles with Ginger Rogers's wry, sometimes offbeat sense of humor and glows with her warmth and humanity. xiii, 450 p. Filmography. Index. read more

The Soul of A Regiment more books like this

by Mundy, Talbot other copies of this book

Binding: Hardcover Publisher: Alex. Duffer Printing Co., San Francisco, CA Date published: 1925

Description: Good. No dust jacket. A nice clean copy. 25 p. Boards, white cloth spine, front board lettered and designed in blue. Some wear & bumping to spine ends 6 1/2" x 9 1/2". Scarce. The First Egyptian Foot Regiment read more

The Devil's Guard more books like this

by Mundy, Talbot other copies of this book

Binding: Hardcover Publisher: The Bobbs-Merrill Company, Indianapolis Date published: 1926

Description: Good. No dust jacket. 335 p. Slight cover wear, spine ends slightly bumped. read more

The Mahatma and the Hare; A Dream Story more books like this

by Haggard, H. Rider other copies of this book

Binding: Hardcover Publisher: Longmans, Green and Co., London Date published: 1911

Description: Horton, W.T. and H.M. Brock, R.I. Good. No dust jacket. Signed by previous owner. Signed on front end paper & on Title page by owner. Good condition, spine fading. ix, 165 p. Includes illustrations. Small bookstore sticker on front end paper. read more

The Correct Card or How to Play at Whist; A Whist Catechism more books like this

by Campbell Walker, F.R.G.S., Lt. -Colonel Arthur, Her Majesty's Bodyguard other copies of this book

Edition: Fourteenth Thousand Binding: Hardcover Publisher: D. Appleton and Company, New York Date published: 1888

Description: Very good. No dust jacket. Signed by previous owner. Red cover with gilt decorations. All edges gilt. Personal library impression on title page. Red spine. xiv, 78 p. Glossary Signed on Title Page by previous owner read more

The Bubble Reputation more books like this

by Mundy, Talbot and Bradley King other copies of this book

Edition: No date. Binding: Hardcover Publisher: Hutchinson, London

Description: Fair. No dust jacket. Some cover & edge wear, spine slanting, spine ends slightly bumped. 320 p. A novel. 40 pages of ads in back. Red spine read more

Whist Scores and Card-Table Talk with a Bibliography of Whist

by Rheinhardt, Rudolf H. other copies of this book

Binding: Hardcover Publisher: A.C. McClurg and Company, Chicago Date published: 1881

Description: Fair. No dust jacket. Cover & edge wear, spine ends bumped. fading, scuffs, light stains on cover. Light water stains on first fewpages. 310 p. Includes: illustrations, diagrams, index, bibliography. Orange spine Copies of playing-cards in the United States National Museum, including the hitherto unpublished buckskin cards of the Apache Indians. read more
---