Search for books from winlock_books Advanced Search
Search 5,349 books from this seller
Spotlight book from winlock_books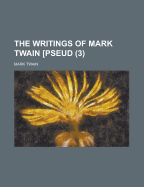 Very good in very good dust jacket. 37 Volumes very good with slight water damage to some dj's. 37 volume set. This is set number 377 of the Stormfield Edition. All with dj's, some minor water damage, chips etc. to dj's. Some swelling due to water on a few bindings but otherwise a nice scarce set at a very reasonable price. Set number 377 of 1000. All with dj's.
Featured books from winlock_books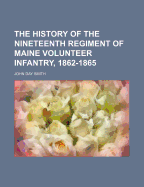 by
John Day Smith
$325.00
Good. No dust jacket. Some wear to cover and spline. Cover weak attached. Interior very good. 356 p. Signed/Inscribed by authors wife (Mrs. John Day Smith) with 12 page prospectus laid in with comments by other Civil War officers recommending this book.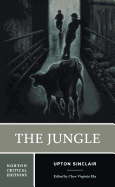 by
Upton Sinclair
$800.00
Good. No dust jacket. Usual wear to cover spine, front pic. of factories & union handshake good. 413 p. Appears to have all the right "points" for true 1st edition. 1-Jungle Publishing, 2-Sustainers' Edition plate, 3-Ads in rear, 4-Unbroken type in 1906. Copyright page reads: "Copyright, 1905, 1906, By Upton Sinclair. Published February, 1906. " I believe this to be a copy of the famous "lost edition". Will provide photo's upon request.
---
Looters of the Public Domain more books like this

by S.A.D. Puter and Horace Stevens other copies of this book

Edition: First edition Binding: Hardcover Publisher: The Portland Printing House, Portland, Oregon Date published: 1908

Description: Very good. No dust jacket. Wear to cover. Corner of pasteboard cover picture missing (size of 50cent piece) small stain on cover but overall a very bright and clean picture. Bookplate of William Hammond, a noted Oregon lawyer of the time. Scarce in 1st Edition, Expose of land fraud in early Oregon History. Read More

The Old Sheriff and other true tales more books like this

by Lafayette Hanchett other copies of this book

Edition: First edition Binding: Hardcover Publisher: Margent Press, New York Date published: 1937

Description: Very good in good dust jacket. DJ chipped along top edge, stain on lower back. Inside very good. Tales of the old west. Nice letter written and signed by author laid in on stationary and envelope from the "Pioneer Hotel" Tucson, Arizona Read More

The renaissance the protestant revolution and the catholic reformation in continental europe more books like this

by Edward Maslin Hulme other copies of this book

Edition: First edition Binding: Hardcover Publisher: The Century Co., NY Date published: 1914

Description: Very good. No dust jacket. Ex-library. Library packet in rear cover. Ex-Library. Owners inscription on frontispiece. Front inner hinge loose. some notes inside. 589 p. Interesting history with many maps of old europe in color and B/W. Scarce in 1914 first edition. Read More

Yard & Garden Tractor Vol 2 Multi-Cylinder Models more books like this

by Intertec Publishing other copies of this book

Edition: First edition Binding: Trade paperback Publisher: Haynes Manuals Date published: 1991 ISBN-13: 9780872884694 ISBN: 0872884694

Description: Good. No dust jacket. Ex. Library, cover and first few pages loose and worn. Inside all good. 451 p. Big manual covering the larger riding mowers inc. JD, AC, Cub Cadet, MTD, Murray and others. Read More

Ireland; Its Evils and Their Remedies, being a refutation of the errors of the Emigration Committee and Others, touching that country. (1829) more books like this

by Michael Thomas Sadler other copies of this book

Binding: Hardcover Publisher: John Murray Date published: 1829

Description: Fair. No dust jacket. Second edition (so stated) in a worn cover, hinges cracking, interior text wavy from moisture some time in the past. A good reading copy. 464 p. The sad story of Ireland in the early 1800's Read More

Popular Netcraft more books like this

by H. T. Ludgate other copies of this book

Binding: Trade paperback Date published: 1948

Description: Fine. No dust jacket. minor rust on staples. 72 p. Enclosed in original mailer with two plastic net making tools. Blue covers with great picture of fishing boat on rear. Read More

The Grammar of Ornament more books like this

by Owen Jones other copies of this book

Binding: Hardcover Publisher: Day and Son, London Date published: 1856

Description: Good. No dust jacket. Professional rebind with original backstrip laid on. Inscribed to various owners "given to son" John P.B. Sinkler 1912. Text and plates very good. 157 p. 157 pp. with 112 plates. Read More

Case & David Brown Shop Manual: Series 770, 870, 970, 1070, 1170, 1175/Models 885, 995, 1210, 1212, 1410, 1412/Model 770, 780, 880 (After Serial No. 52100), 990 (After Serial No. 467870) 1200, 3800, 4600/Models 1270, 1370, 1570 more books like this

by Intertec Publishing other copies of this book

Binding: Trade paperback Publisher: Intertec Publishing Date published: 1990 ISBN-13: 9780872883659 ISBN: 0872883655

Description: Fine. No dust jacket as issued. Like new condition. Three hole punched. Trade paperback, 344 p. I & T Shop Service Manuals. Audience: General/trade. Read More

Case/International: Models 1896, 2096 more books like this

by Intertec Publishing other copies of this book

Binding: Trade paperback Publisher: Haynes Manuals N. America, Inc. Date published: 1990 ISBN-13: 9780872883840 ISBN: 0872883841

Description: Very good. No dust jacket as issued. Like new condition. Three hole punched. Case/International I & T Shop Service manual No. C-38. Trade paperback.120 p. Audience: General/trade. Read More
---