Search for books from WINGHALE BOOKS » advanced search
Search 15,078 books from this seller
Spotlight book from WINGHALE BOOKS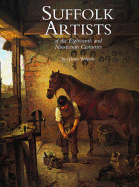 $34.89

add to wishlist
by Walpole, Josephine
Very Good in Very Good jacket. 4to-over 9¾-12" tall 199 pages. Previously owned but a sound tight clean large size hardback in dust wrapper.
Featured books from WINGHALE BOOKS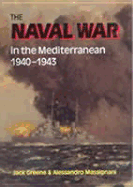 by Greene, Jack; Massignani, Alessandro
$39.87

add to wishlist
Good. 352 pages. Previously owned (minor mark to top outer corner of last few pages, evidence of normal use etc) but a sound tight clean paperback.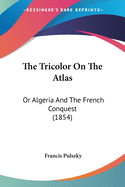 by Francis Pulszky
$28.25

add to wishlist
Very Good. 420 pages. Previously owned but a sound tight clean paperback. (This is a reprint of the original 1854 edition as part of the Kessinger Publishing's Legacy Reprints)
---
Erasmus of Christendom more books like this

by Bainton, Roland H. other copies of this book

Ships from LINCOLNSHIRE, UNITED KINGDOM

Binding: Hardcover Publisher: Collins Date published: 1970 ISBN-13: 9780002152037 ISBN: 0002152037

Description: Good. 399 pages. Signature on end paper. Previously owned but a clean sound tight hardback in worn and torn dust wrapper. read more

condition:

Book:

seller name and rating:

WINGHALE BOOKS, LINCOLNSHIRE, UNITED KINGDOM

Town Swamps and Social Bridges more books like this

by Godwin, George other copies of this book

Ships from LINCOLNSHIRE, UNITED KINGDOM

Edition: Facsimile edition. Facsimile. Binding: Hardcover Publisher: Leicester University Press Date published: 1972 ISBN-13: 9780718550141 ISBN: 0718550145

Description: Very Good in Good jacket. 102 pages. Signature on end paper. Previously owned but a clean hardback in slightly frayed dust wrapper. (Part of The Victorian Library Series-originally pub. 1859) read more

condition:

Book:

seller name and rating:

WINGHALE BOOKS, LINCOLNSHIRE, UNITED KINGDOM

Negotiating Shorter Working Hours more books like this

by Evans, Alastair; Palmer, Stephen other copies of this book

Ships from LINCOLNSHIRE, UNITED KINGDOM

Binding: Hardcover Publisher: Macmillan Date published: 1985 ISBN-13: 9780333388587 ISBN: 0333388585

Description: Very Good in Good jacket. 240 pages. Signature on end paper. Previously owned but a sound tight clean hardback in slightly sun faded dust wrapper. (THIS IS A HARDBACK-the ISBN can bring up a paperback) read more

condition:

Book:

seller name and rating:

WINGHALE BOOKS, LINCOLNSHIRE, UNITED KINGDOM

Paulo Freire more books like this

by Daniel Schugurensky Staff; Schugurensky, Daniel other copies of this book

Ships from LINCOLNSHIRE, UNITED KINGDOM

Binding: Hardcover Publisher: Continuum International Publishing Group, Limited, Harrisburg, PA, U.S.A. Date published: 2011 ISBN-13: 9780826484154 ISBN: 0826484158

Description: Very Good. 252 page. Previously owned sound tight clean hardback. (Continnum Library of Educational Thought Series 16 ) read more

condition:

Book:

seller name and rating:

WINGHALE BOOKS, LINCOLNSHIRE, UNITED KINGDOM

Hayek and the Market more books like this

by Tomlinson, Jim other copies of this book

Ships from LINCOLNSHIRE, UNITED KINGDOM

Binding: Softcover Publisher: Pluto Press Date published: 1990 ISBN-13: 9780745304793 ISBN: 0745304796

Description: Good. 162 pages. Signature on end paper. Previously owned (paper slightly browning, minor slit to bottom edge of end paper and title page approx. 1cm, evidence of normal light use etc) but a sound tight clean paperback. read more

condition:

Book:

seller name and rating:

WINGHALE BOOKS, LINCOLNSHIRE, UNITED KINGDOM

Madmen's Ball: the Inside Story of the Lakers' Dysfunctional Dynasties more books like this

by Heisler, Mark other copies of this book

Ships from LINCOLNSHIRE, UNITED KINGDOM

Binding: Hardcover Publisher: Triumph Books, Chicago, Illinois, U.S.A. Date published: 2004 ISBN-13: 9781572436817 ISBN: 1572436816

Description: Good in Good jacket. 275 pages. Previously owned (minor small tear to top layer of cloth on rear cover-this is hardly noticeable and everything is very sound etc) sound tight clean hardback in dust wrapper. read more

condition:

Book:

seller name and rating:

WINGHALE BOOKS, LINCOLNSHIRE, UNITED KINGDOM

Lestrade and the Sign of Nine more books like this

by Trow, M. J. other copies of this book

Ships from LINCOLNSHIRE, UNITED KINGDOM

Edition: New edition. New edition. Binding: Softcover Publisher: Ian Henry Publications Ltd Date published: 2001 ISBN-13: 9780860252955 ISBN: 0860252957

Description: Good. 192 pages. Previously owned (evidence of normal light use etc) but a sound tight clean paperback. (This is the 2001 edition) read more

condition:

Book:

seller name and rating:

WINGHALE BOOKS, LINCOLNSHIRE, UNITED KINGDOM

Jubilee History of the Hyde Equitable Co-Operative Society Limited more books like this

by T & Rhodes, J Jones other copies of this book

Ships from LINCOLNSHIRE, UNITED KINGDOM

Binding: Hardcover Publisher: Co-operative Union Date published: 1912

Description: Fair. 149 pages. Previously owned (small stain to top edge of title page and preliminaries-all very minor. evidence of normal use and wear etc) but a sound tight clean small size 19cm x 12cm hardback. read more

condition:

Book:

seller name and rating:

WINGHALE BOOKS, LINCOLNSHIRE, UNITED KINGDOM

The Sports Photography of Robert Riger more books like this

by Riger, Bob other copies of this book

Ships from LINCOLNSHIRE, UNITED KINGDOM

Binding: Hardcover Publisher: Random House Inc, Westminster, Maryland, U.S.A. Date published: 1995 ISBN-13: 9780679445135 ISBN: 0679445137

Description: Good in Good jacket. 176 pages. Previously owned but a sound tight clean large size 29cm x 24cm hardback in dust wrapper. read more

condition:

Book:

seller name and rating:

WINGHALE BOOKS, LINCOLNSHIRE, UNITED KINGDOM
---