Search for books from WINGHALE BOOKS » advanced search
Search 14,828 books from this seller
Spotlight book from WINGHALE BOOKS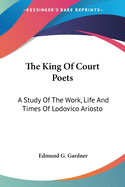 $26.59

add to wishlist
by Gardner Edmund G.
Good. 395 pages. Spine sun faded. Mild foxing esp. to preliminaries, index and closed outer edges. Sound and clean Hardback.
Featured books from WINGHALE BOOKS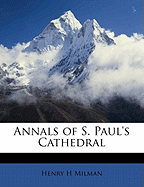 by Milman Henry Hart
$19.96

add to wishlist
Poor. 540 pages. Shabby looking but sound cover (head and base of spine well frayed and some large slits in spine cloth but all there and servicable. Cover well rubbed and faded). Internally front and rear cover held by two strings each (but fairly sound). All pages after last page of index roughly removed (only rear endpapers) Foxing to title page and some mild foxing throughout. Strings slightly visible on some joints but all quite sound and servicable. Sound reading/working copy.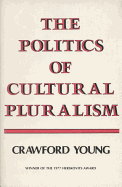 by Plass, Paul
$19.13

add to wishlist
Very Good. 0299118045 182 pages. Previously owned, but a clean sound paperback.
---
Some Exponents of Mystical Religion more books like this

by Jones Rufus M. other copies of this book

Ships from LINCOLNSHIRE, UNITED KINGDOM

Binding: Hardcover Publisher: Epworth Press Date published: 1930

Description: Good. 222 pages. Signature on endpaper. Minor sun fading to spine. Sound clean small size 18cm x 13cm hardback. read more

condition:

Book:

seller name and rating:

WINGHALE BOOKS, LINCOLNSHIRE, UNITED KINGDOM

The Destruction of the Bismarck more books like this

by Bercuson, David J.; Herwig, Holger H. other copies of this book

Binding: Hardcover Publisher: Overlook Press Date published: 2001 ISBN-13: 9781585671922 ISBN: 1585671924

Description: Very Good/Very Good. 1585671924 385 pages. Clean hardback in dust wrapper. read more

condition:

Book:

seller name and rating:

WINGHALE BOOKS, LINCOLNSHIRE, UNITED KINGDOM

Exporting Africa: Technology, Industrialism and Trade more books like this

by Wangwe Samuel M. (Edited) other copies of this book

Ships from LINCOLNSHIRE, UNITED KINGDOM

Binding: Hardcover Publisher: Routledge/UNU/INTECH Date published: 1995 ISBN-13: 9780415126915 ISBN: 0415126916

Description: Very Good. 0415126916 436 pages. Previously owned but a clean hardback. read more

condition:

Book:

seller name and rating:

WINGHALE BOOKS, LINCOLNSHIRE, UNITED KINGDOM

Early Works of Orestes a Brownson. Volume VI: Life By Communion, 1842 more books like this

by Brownson, Orestes A. ( Edited-Carey Patrick W. ) other copies of this book

Ships from LINCOLNSHIRE, UNITED KINGDOM

Binding: Paper Back Publisher: Marquette Univ Press Date published: 2005 ISBN-13: 9780874626988 ISBN: 0874626986

Description: Very Good. 0874626986 532 pages. Clean paperback (Volume VI: Life By Communion, 1842) read more

condition:

Book:

seller name and rating:

WINGHALE BOOKS, LINCOLNSHIRE, UNITED KINGDOM

Ideology and Popular Protest more books like this

by Rude George other copies of this book

Ships from LINCOLNSHIRE, UNITED KINGDOM

Edition: American ed. Binding: Hardcover Publisher: Alfred a Knopf Inc Date published: 1980 ISBN-13: 9780394513720 ISBN: 039451372X

Description: Good. 039451372x 176 pages. Clean hardback in slightly sun faded dust wrapper. read more

condition:

Book:

seller name and rating:

WINGHALE BOOKS, LINCOLNSHIRE, UNITED KINGDOM

Crockett at Two Hundred: New Perspectives on the Man and the Myth more books like this

by Lofaro, Michael A. And Cummings Joe (Edited) other copies of this book

Ships from LINCOLNSHIRE, UNITED KINGDOM

Binding: Hardcover Publisher: Univ of Tennessee Press Date published: 1989 ISBN-13: 9780870495922 ISBN: 0870495925

Description: Good/Good. 0870495925 252 pages. Clean hardback in dust wrapper. read more

condition:

Book:

seller name and rating:

WINGHALE BOOKS, LINCOLNSHIRE, UNITED KINGDOM

Panhellenism in Aristophanes more books like this

by Hugill William Meredith other copies of this book

Ships from LINCOLNSHIRE, UNITED KINGDOM

Binding: Hardcover Publisher: Chicago University Press Date published: 1936

Description: Acceptable. 106 pages. Some spot/irregular fading to cover causing slightly shabby looking appearance but quite sound (some sun fading and some ingrained dust spot marks). Paper very slightly browning at edges. Signature on endpaper. Hardback. read more

condition:

Book:

seller name and rating:

WINGHALE BOOKS, LINCOLNSHIRE, UNITED KINGDOM

New Masters. Northern Planters During the Civil War and Reconstruction more books like this

by Powell, Lawrence other copies of this book

Binding: Paper Back Publisher: Yale University Press Date published: 1980 ISBN-13: 9780300028829 ISBN: 0300028822

Description: Acceptable. 0300028822 253 pages. Previously owned (slight crease to top inner corner of front cover near head of spine. Endpapers slightly browning etc) but a sound clean paperback. read more

condition:

Book:

seller name and rating:

WINGHALE BOOKS, LINCOLNSHIRE, UNITED KINGDOM

Order From Confusion Sprung: Studies in Eighteenth-Century Literature From Swift to Cowper more books like this

by Rawson, C.J. other copies of this book

Edition: Reprint Binding: Paper Back Publisher: Humanities Press International Inc., U.S. Date published: 1992 ISBN-13: 9780391037458 ISBN: 0391037455

Description: Good. 0391037455 431 pages. Previously owned (slightly creased cover corners etc. ) but a sound clean paperback. read more

condition:

Book:

seller name and rating:

WINGHALE BOOKS, LINCOLNSHIRE, UNITED KINGDOM
---