Posted December 3, 2012
Did you know you could shop by category in individual independent dealers stores? We catalogs for SF&F as well as others. Our Bargain Fiction generally has two (or more) books listed together for under $5 and....
---

White Unicorn Books (IOBA)
214-948-1835
White Unicorn Books is an on-line only bookstore started in October 2001 by Joan and DeWayne White. We started with the Science Fiction collection developed over 40 years. We have continued adding to that collection from various places, adding many other categories. Check us out for Classic Literature, Fantasy, Fiction, Poetry, School Required Reading, Science Fiction, and many other subjects - just click the "see all items from this seller" link. Free Delivery Confirmation for all USA delivery orders. We fully guarantee all our descriptions. Returns are accepted when we are notified within 30 days of receipt. If the book is mis-described we will also return postage. White Unicorn Books is a proud member of the IOBA
E-mail White Unicorn Books (IOBA)
Overall Seller Rating:
Alibris seller since February 2002
---
Search for books from White Unicorn Books (IOBA) Advanced Search
Search 6,811 books from this seller
Spotlight book from White Unicorn Books (IOBA)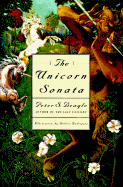 Illustrated by Rodriguez, Robert. Near Fine in Fine dust jacket. 1570362882. Near Fine/Fine. Ever so slight lean. A Beautiful, Clean, Tight copy. Beautifully Illustrated.
Featured books from White Unicorn Books (IOBA)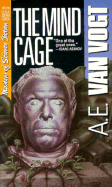 by
Van Vogt, A. E.
$9.20
Very Good with no dust jacket. 190 pages; Very Good/No Jacket. Shelf rub to spine tips and corner tips. Fly-leaf pages are age tanned. Boards are straight, spine is square and pages are clean. A Nice, Tight, Clean book. No jacket. Great reading!
by
Ellison, Harlan (Ed)
$9.20
Illustrated by Emshwiller, Ed. Very Good+ 0451156730. TWO BOOKS! Very Good Plus condition. AGAIN, DANGEROUS VISIONS VOL 2 has One very light spine crease. Just a bit of shelf rub at top cover edges. Outside page edges lightly age tanned. 1973, 1st printing, 449 pages, Art work by Ed Emshwiller. DANGEROUS VISIONS VOL 2 has no creases. Just a bit of shelf rub spine tips. 1969, 1st printing, 224 pages; Both are solid, clean. The most honored SF anthology of all time, by Leiber, Dick, Anderson, ...
---
Hans Brinker Or the Silver Skates more books like this

by Dodge, Mary Maple other copies of this book

Edition: No Printing Noted Binding: Hardcover Publisher: Doubleday, NY Date published: 1954

Description: Illustrated by Galdone, Paul. Very Good in Very Good dust jacket. 319 pages; Very Good/Very Good. Just starting at back hinge. Tiny bit of shelf rub at bottom spine tip. Beautiful illustrated boards. Great illustrations throughout. Boards are straight, tips are pointed, spine is square and pages are clean. DJ is price clipped, with Doubleday price sticker of 1.69. One closed tear at back panel edge. Bit of shelf rub at edges. Beautiful front panel same as fronticepiece. Now in protective ... Read More

The Regulators more books like this

by Bachman, Richard (Stephen King) other copies of this book

Edition: First Edition; First Printing Binding: Hardcover Publisher: Dutton, NY Date published: 1996 ISBN-13: 9780525941903 ISBN: 0525941908

Description: Illustrated by Ryden, Mark. Fine in Near Fine dust jacket. 0525941908. 450 pages; Fine/Near Fine. Full number sequence. Bright boards with silver lettering. Boards are straight, tips are pointed, spine is square and pages are clean. DJ has tiny closed tear at top edge. Fantastic artwork by Ryden. Now in protective sleeve. An excellent gift! By the tme night falls on Poplar Street, the surviving residents will find themselves in another world, one where anything, no matter how terrible, is ... Read More

Firethorn more books like this

by Micklem, Sarah other copies of this book

Edition: First Edition; First Printing Binding: Hardcover Publisher: Scribner, NY Date published: 2004 ISBN-13: 9780743247948 ISBN: 0743247949

Description: Illustrated by Stutzman, Mark. Fine in Fine dust jacket. 0743247949. 383 pages; Fine/Fine. Bright boards with gilt lettering. Boards are straight, tips are pointed, spine is square and pages are clean. DJ is awesome! In protective sleeve. An excellent! Firethorn, the first volume in an epic trilogy is a stunning debut. Sarah Micklem has introduced an unforgettable heroine into the fantasy pantheon. She has written an extraordinary tale-at once magical and earthbound, beautiful and violent. She ... Read More

Lake Wobegon Days more books like this

by Kellor, Garrison other copies of this book

Edition: Second Printing Binding: Hardcover Publisher: Viking, NY Date published: 1985 ISBN-13: 9780670805143 ISBN: 0670805149

Description: Illustrated by Thorpe, Peter. Fine in Near Fine dust jacket. 0670805149. 337 pages; Fine/Near Fine. Bright boards with bright gilt lettering. Boards are straight, tips are pointed, spine is square and pages are clean. DJ has tee-niny closed tear bottom front panel. Now in protective sleeve. Filled with warmth and humor, sadness and tenderness, songs and poems, Lake Wobegone Days is an unforgettable portrait of Small-town American life, or why we are what we are and why smart doesn't count for ... Read More

White Death, a Kurt Austin Adventure more books like this

by Cussler, Clive; Kemprecos, Paul other copies of this book

Edition: First Edition; First Printing Binding: Hardcover Publisher: G. P. Putman's Sons, NY Date published: 2003 ISBN-13: 9780399150418 ISBN: 0399150412

Description: Illustrated by Ratzkin, Lawrence. Fine in Near Fine dust jacket. 0399150412. 419 pages; Fine/Near Fine. Full number sequence. Boards are straight, tips are pointed, spine is square and pages are clean. DJ has tiny chip at bottom front corner tip. Now in protective sleeve. An excellent gift! For thriller fans everywhere, the electrifying new series from Clive Cussler has been a cause for rejoicing. With the adventures of Kurt Austin, Cussler is in top form, with enough derring-do and ecolore to ... Read More

The Toff and the Deep Blue Sea more books like this

by Creasey, John other copies of this book

Edition: First American Edition; First Printing Binding: Hardcover Publisher: Walker, NY Date published: 1967

Description: Near Fine in Very Good dust jacket. 188 pages; Near Fine/Very Good. Light age tanning to page edges. Bright blue boards with bright lettering. Boards are straight, tips are pointed, spine is square and pages are clean. DJ is lightly soiled and has light shelf wear. Now in protective sleeve. The Toff had come looking for a naughty girl. But everything changed. The fringe society of cabaret artistes was one thing-white slave trade was another... Read More

Children of the Lens more books like this

by Smith, Edward E., Ph. D. other copies of this book

Edition: First Edition; First Printing Binding: Hardcover Publisher: Fantasy Press, PA Date published: 1954 ISBN-13: 9781882968145 ISBN: 188296814X

Description: Illustrated by Ric Binkley. Near Fine in Very Good+ dust jacket. 188296814X. 293 pages; Near Fine/Very Good Plus. (Currey state A) First state blue cloth boards-spine lettered in gilt. Previous owner's name written neatly on front fly leaf with price-in ink. Boards are straight, tips are pointed, spine is square and pages are clean. DJ is price clipped. Tiny bit of shelf wear at bottom spine tip and front corner tips. Very light shelf rub to white back panel. In Mylar protective sleeve. An ... Read More

Man, Woman and Child more books like this

by Segal, Erich other copies of this book

Edition: First Edition; First Printing Binding: Hardcover Publisher: Harper & Row, MA Date published: 1980 ISBN-13: 9780060140311 ISBN: 0060140313

Description: Fine in Near Fine dust jacket. 0060140313. 244 pages; Fine/Near Fine. Full number sequence. Boards are straight, tips are pointed, spine is square and pages are clean. DJ has tee-niny chips at top spine tip and corner tips. Now in protective sleeve. An excellent gift! A perfect marriage, envied by all is suddenly threatened by a voice from the past... Read More

The Wolfling-a Documentary Novel of the Eighteen-Seventies more books like this

by North, Sterling other copies of this book

Edition: Second Printing Binding: Hardcover Publisher: Dutton, NY Date published: 1969

Description: Illustrated by Schoenherr, John. Near Fine in Very Good+ dust jacket. 223 pages; Near Fine/ Very Good Plus. Bright boards with bright gilt lettering. Name/Date inside front board. Boards are straight, tips are pointed, spine is square and pages are clean. DJ has tiny ding at front flap fold. Now in protective sleeve. Winner of the Dutton Animal Book Award 1969. A great boy and nature book in the tradition of the Yearling by Marjorie K. Rawlings. A classic. Read More
---