Search for books from This Old Book Advanced Search
Search 2,139 books from this seller
Spotlight book from This Old Book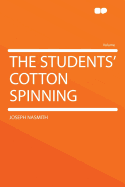 Very Good. No Jacket. 636 clean interior pages including the index. with ads in front and rear of the book. Book is clean and tight, cover shows light soiling.
Featured books from This Old Book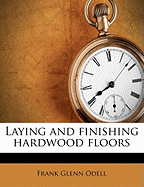 by
Odell, Frank G.
$9.00
Excellent Condition Book. No Jacket. Prior owner name and stamp on front endpapers. 50 clean interior pages with black/white illustrations. Excellent reference book for using hand tools to install hardwood flooring.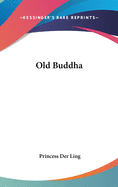 by
Princess Der Ling
$60.00
Excellent. No Dust Jacket. This is a RARE China History book by Princees Der Ling, a close friend and confidant of Her Majesty Tzu Hsi (Old Buddha). This is a hardcover book with 347 pages including many photos. The author douments the history of Old Buddha's regime as it was told to her by Her Majesty Tzu Hsi. The book is Wonderfully CLean, Solid, and Unmarked. The date 1929 is shown on the title page. A great copy of a Rare book!
---
Bing the Story of a Small Dog's Love more books like this

by Clarence Hawkes other copies of this book

Binding: Hardcover Publisher: Lee and Shepard Co. Date published: 1929

Description: Griswold Tyng. Very Good. No Dust Jacket. This is an excellent novel about a dog and his capability to love. The book is clean and solid with some edgewear at the corners. Great illustrations of Bing the dog on front cover and on the spine. Read More

The Story of Minneapolis more books like this

by E. Dudley Parsons other copies of this book

Binding: Hardcover Publisher: E. Dudley Parsons Date published: 1913

Description: Very Good. No Dust Jacket. This hard cover book is clean, solid, and in VG Condition. There is a school stamp on the first endpaper-no other markings. The book has 189 pages with many photos. The covers show some minimal signs of age-nice and clean inside. Read More

Cape Cod and All Along Shore: Stories more books like this

by Charles Nordhoff other copies of this book

Binding: Hardcover Publisher: Harper and Brothers, Publishers, New York Date published: 1868

Description: Good. No Dust Jacket. The book shows some edgewear and a few pages are loose from the spine-the book is complete and the pages are clean. A good reading copy. Read More

The Laborer's Friend and Employer's Counselor more books like this

by F. W. Heidner other copies of this book

Binding: Hardcover Publisher: The Heidner Publishing Co., Chicago Date published: 1895

Description: Good. No Dust Jacket. "A popular treatise on the Labor Questions". This is a RARE book-the book is generally clean and solid, with many full page illustrations-387 pages-the binding is nice and solid. The paper is yellowed with age but the pages are in great shape with no chips or tears. Copyright 1895 with no other dates or printings shown. The covers show general edgewear. The author was a former Blacksmith. Read More

Therapeutics of Activity more books like this

by Andrew A. Gour other copies of this book

Binding: Hardcover Publisher: Press of Printing Service Co., Chicago Date published: 1923

Description: Very Good. No Dust Jacket. This book describes the benefits of playing sports and physical activity as an excellent means of staying healthy and physical therapy. There are many photos throughout showing all types of exersices and sports. The book has 480 pages plus a detailed index. The book is Clean and in Great Condition-the pages are a little yellowed with age-otherwise the book isi in beautiful shape. Read More

Experimental Essays on the Principles of Construction in Arches, Piers, Buttresses, and Etc more books like this

by William Bland, Esq other copies of this book

Edition: Third Edition Binding: Softcover Publisher: Virtue and Co Date published: 1867

Description: Good. No Dust Jacket. "Made with a viw to their being useful to the Practical Builder". This book has only slight soiling on the cover and binding with all pages neatly intact. This is a great book for anyone looking into the history of Arch, Pier, and Buttress design. This book is 100+ years old and still in good shape! Read More

Foundations and Concrete Works more books like this

by E. Dobson other copies of this book

Edition: New Edition Binding: Softcover Publisher: London Virtue, London Date published: 1867

Description: Good. No Dust Jacket. A great 100+ year old Architectural construction book. "A synopsis of the Principal Cases of Foundation Works With the Usual Modes of treatment-Footings, Plankings, Sand, Concrete, Beton, Pile Driving, Caissons, and Cofferdams". This is a smaller sized book printed just after the Civil War (1867)-120 pages with mnay illustrations throughout. The book is in great condition for it's age. It shows only light soiling on the edges with very little edgewear. The binding is ... Read More

The Boston and Lowell Railroad, the Nashua and Lowell Railroad, and the Salem and Lowell Railroad more books like this

by Francis B. C. Bradlee other copies of this book

Binding: Hardcover Publisher: Essex Institute Date published: 1918

Description: Very Good. No Dust Jacket. This is a SCARCE original copy of this famous book. This is a hardcvoer book with 64 pages including many photos and charts-the book has green cloth covers. The pages are clean and in perfect condition-the binding is solid. The covers show some general edgewear and some faint spotting-there is an envelope pasted to the last endpaper-no other markings. Overall the book is Clean and Solid with minimal signs of age. Read More

Cowboy Lyrics more books like this

by Robert V. Carr other copies of this book

Edition: Copyright 1908 with No Other Dates Shown Binding: Hardcover Publisher: W.B. Conkey Co, Chicago Date published: 1908

Description: Excellent. No Dust Jacket. This is a handsomely bound hardcover book with 182 pages of great poems and short stories all relating to the Cowboy. This book is clean, solid, and in excellent condition. The binding is strong with all pages firmly attatched. All the pages are clean with no soling, writing, or tears. The book shows a touch of edgewear-no other defects. Read More
---