White Raven Books
We hold a general stock consisting of obscure, scholarly, and collectible scarce & rare books and ephemera. Call (734)485-3770 for an appointment or if we may otherwise serve you. C. Hedger Breed

Overall seller rating:
Alibris seller since April 2004
---
Search for books from White Raven Books » advanced search
Search 1,584 books from this seller
Spotlight book from White Raven Books
$9.00

add to wishlist
by Jamesson, Peter
6"x9" Blue textured paper-cloth & black paper over boards with gold spine title; A fine copy in a fine dust jacket; 342 pages.
Featured books from White Raven Books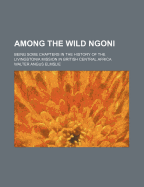 by W. A. Elmslie;
$90.00

add to wishlist
. Being some chapters in the History of the Livingstonia Mission in British Central Africa; A sensitive introduction by the Right Hon. Lord Overtoun; Frontice photos of the author (a doctor) & his wife; 13 photos; Color foldout map with repaire d tear; Very good condition in mustard cloth boards with gilt titles & black cover decoration; Owner name + Christmas 1927 on fep; 5"x7.5"; 316 pages.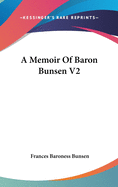 by Frances Baroness Bunsen
$350.00

add to wishlist
5.25"x8.25" 2 Volumes; 1/2 red nubbly leather & burgundy nubbly cloth over boards, gilt spine title, pale blue speckled endpapers/pastedown, top edges darkened, frontice portraits, & 3 lithograph illustrations; A just very good nominally exlibrary set; 637 & 594 pages + Index.
---
by Jackie Nickerson other copies of this book

Binding: Hardcover Publisher: Jonathan Cape, London Date published: 2002 ISBN-13: 9780224062688 ISBN: 0224062689

Description: Jackie Nickerson. 10.75"x13.25" Editorial note by Mark Holborn; White paper over boards, black spine title, covers with color photos, & one photo per leaf (no text); A good+ ex-library copy, in a very good (no library markings) dust jacket; 141 pages. read more

The American Family Robinson; Or, the Adventures of a Family Lost in the Great Desert of the West more books like this

by D. W. Belisle other copies of this book

Binding: Hardcover Publisher: Willis P. Hazard, Philadelphia Date published: 1854

Description: 5"x7.25" Freshly rebound in beige cloth with gold spine title, old drab blindstamp laid back on covers, & tissued frontis portrait of American Indians + 3 more similar illustrations in text; A very good copy; 360 pages. read more

Narrative of the Expedition of an American Squadron to the China Seas and Japan, Performed in the Years 1852, 1853, and 1854 Under the Command of Commodore M. C. Perry, United States Navy, ...(3 Volumes) more books like this

by Francis L. Hawks other copies of this book

Binding: Hardcover Publisher: Congress of the United States [U.S. Government], Washington Date published: 1856

Description: 9"x11.5" . by order of the Government of the United States. Compiled from the Original Notes and Journals of Commodore Perry and His Officers, at His Request, and Under His Supervision; 3 Volumes; House of Representatives copy; With Numerous Illustrations; Includes the bathing plate; Blue buckram, gold spine titles, & pale endpapers/pastedown; A good set (the later binding is good+). read more

A New Philosophy of Matter Showing the Identity of All the Imponderables and the Influence Which Electricity Exerts Over Matter in Producing All Chemical Changes and All Motion more books like this

by George Brewster other copies of this book

Binding: Hardcover Publisher: Crocker & Brewster [&] George Brewster, Boston [&] Adrian, Michigan Date published: 1843

Description: 4.5'X 7" Probably the earliest Adrian, Michigan, imprint; 1/4 dark cloth & burgundy paper over boards; A good+ copy with minor wear to the extremities & pencil notes on the blanks; 216 pages. read more

The Lights and Shadows of Freemasonry: Consisting of Masonic Tales, Songs and Sketches, Never Before Published more books like this

by Robert Morris other copies of this book

Binding: Hardcover Publisher: Masonic Publishing and Manufacturing Co., New York Date published: 1870

Description: 5.25"x8" Tenth Edition; Purple cloth, gilt spine title, blind border & emblem to covers; A good+ copy with professional repair to spine & new endpapers/pastedown; 390 pages + publisher advertisements. read more

The Poetical Works of Alice and Phoebe Cary With a Memorial of Their Lives more books like this

by Alice & Phoebe Cary, And Mary Clemmer other copies of this book

Binding: Hardcover Publisher: Hurd and Houghton, New York Date published: 1877

Description: 5.75"x8.5" Full brown leather, raised bands, gilt spine title, decorative black covers borders, all edges gilt, marbled endpapers/pastedown, interior gilt dentelle, & 2 portraits; A very good copy with minor wear to the extremities; 435 pages. read more

Running the Blockade more books like this

by Thomas E. Taylor other copies of this book

Binding: Hardcover Publisher: John Murray, London Date published: 1896

Description: 5.5"x8" Fold-out map in very good condition; Greenish-brown buckram, gold spine title, frontis illustration, top edge gilt, & foredge untrimmed; A good copy with faded spine, toning to front fep & significant loss to rear fep; 180 pages + 1 leaf of publisher advertisements. read more

Stray Leaves; more books like this

by Harvey A. Fuller; other copies of this book

Binding: Hardcover Publisher: Blade Printing and Paper Co. (Toledo) 1888;

Description: Blind poet from Hillsdale, Michigan; Illustrations including the author's portrait are done in a fine line engraving style; Letters of endorsement are printed in from a Prof. of Theology, Hillsdale College and separately from Will Carlton in this revised edition; Nubbly brown cloth & frontis illustration; A just good worn copy with small loss to head & tail of spine & both hinges cracked but holding; 6"x9"; 110 pages. read more

Of the Incurable Scepticism of the Church of Rome more books like this

by [Thomas Tenison] other copies of this book

Binding: Softcover Publisher: Ric. Chiswel, London Date published: 1687

Description: 6"x7.75" A very good textblock with all edges reddish, in later drab untitled wraps missing lower front corner; 159 pages + 2 leaves of publisher advertisements. read more
---