Search for books from Waiting For Godot Books Advanced Search
Search 19,118 books from this seller
Spotlight book from Waiting For Godot Books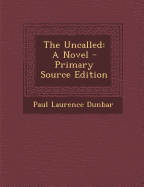 Owner's ink inscription on front flyleaf, else a near fine copy. DUNBAR, Paul Laurence. THE UNCALLED. A Novel. [this edition not in BAL, who does note other reprints; originally published in 1898 by Dodd Mead--see BAL 4923]. Twelvemo, pictorial cloth, 255 pages (plus 10 pages of ads).
Featured books from Waiting For Godot Books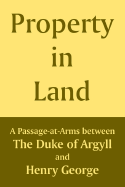 by
George, Henry. Campbell, George Douglas [Duke Of Argyll].
$44.40
Light wear on spine, with thin chip at crown; a very good copy of a fragile publication. GEORGE, Henry. PROPERTY IN LAND. A Passage-at-Arms Between the Duke of Argyle and Henry George. [issued as "Vol. 16, No. 796, Sept. 27, 1886, " in the "Lovell's Library" series; preceded by an 1884 edition published in New York, by Funk & Wagnalls]. Twelvemo, printed wrappers, pp. 12(ads), [iii](ads), 77, [2(ads)]. Text includes: 1. "The Prophet of San Francisco, " by the Duke of Argyll in the Nineteenth ...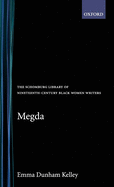 by
Kelley, Emma Dunham. [American Fiction: Women: 1892].
$250.00
Owner's early ink inscription on half-title page, hinges tender, spine askew, binding is quite dull and moderately frayed on spine, light edge wear. KELLEY, Emma Dunham. MEGDA by "Forget-Me-Not" (Emma Dunham Kelley). Octavo, brown cloth stamped in gold and black, 394 pages, frontispiece portrait of the author.
---
My Autobiography more books like this

by [Cather, Willa]. McClure, S. S. other copies of this book

Edition: 1st edition thus (by this publisher); issued as a "SPECIAL EDITION, Binding: Hardcover Publisher: Published for the Inspiration of the Field Secretaries of Lewis E. Myers..., Valparaiso, Indiana/ New York Date published: 1914

Description: Spine is slightly faded, else a near fine copy, with binding tight, text fresh and clean [issued without dust jacket]. [CATHER, Willa]. MY AUTOBIOGRAPHY by S. S. McClure [ghost written by Willa Cather]. Special Edition. [Crane A7a. iii; with 1914 copyright date, and publisher's imprint on lower spine gilt-stamped: 'Magazine/ Publisher's/ Incorporated']. Octavo, deep red cloth stamped in gilt, pp. xiv, 266, illustrated (with 31 plates, including frontispiece photograph of S. S. McClure). Text ... Read More

The Ebony Tower more books like this

by Fowles, John other copies of this book

Edition: 1st U.S Binding: Hardcover Publisher: Little, Brown and Company, Boston Date published: 1974

Description: A fine copy in fine dust jacket. FOWLES, John. THE EBONY TOWER [A Novel]. Octavo, cloth, pp. vi, 312. Read More

No One Writes to the Colonel and Other Stories more books like this

by Garcia Marquez, Gabriel. (Bernstein, J. S.). other copies of this book

Edition: 1st U.S Binding: Hardcover Publisher: Harper & Row, New York Date published: 1968

Description: A fine copy in first issue dust jacket [with photograph of Garcia Marquez on rear panel attributed to Jerry Bauer]. The front flap of the jacket is price-clipped (quite deeply at corner, but with no loss of printing), bit of faint dust soiling on rear... GARCIA MARQUEZ, Gabriel. NO ONE WRITES TO THE COLONEL And Other Stories. Translated from the Spanish by J. S. Bernstein. Octavo, cloth spine, paper-covered boards, 170 pages. Gabriel Garcia Marquez won the 1982 Nobel Prize in Literature. Read More

Saint Jack more books like this

by Theroux, Paul. (Gordimer, Nadine). other copies of this book

Edition: First edition Binding: Hardcover Publisher: Houghton Mifflin Company, Boston Date published: 1973

Description: Owner's ink name on front flyleaf, else a near fine copy in bright, near fine dust jacket. THEROUX, PAUL. SAINT JACK. A Novel. Octavo, cloth, 247 pages. A novel set in Southeast Asia; front flap of dust jacket prints a fifteen-line blurb by Nadine Gordimer. Read More

Bech is Back more books like this

by Updike, John other copies of this book

Edition: First edition, advance review copy Binding: Hardcover Publisher: Alfred A. Knopf, New York Date published: 1982

Description: A near fine copy in near fine dust jacket. Laid in are publisher's review slip and publisher's postcard announcement for Bech is Back [single stiff card, measuring 4 1/4 by 7 3/4 inches--announcing publication of book, with date of publication, on... UPDIKE, John. BECH IS BACK. Octavo, cloth, 198 pages. Read More

Too Late the Phalarope more books like this

by Paton, Alan other copies of this book

Edition: First edition Binding: Hardcover Publisher: Jonathan Cape, London Date published: 1953

Description: Endpapers, fore-edge and few pages of text lightly foxed, else a near fine copy in dust jacket; jacket's spine is slightly tanned, else quite crisp and bright. PATON, Alan. TOO LATE THE PHALAROPE. Octavo, cloth, 253 pages. Read More

The Iowa Baseball Confederacy more books like this

by Kinsella, W. P. other copies of this book

Edition: First edition Binding: Inscribed and signed by W. P. Kinsella: "For Paul Keery/ Go the Publisher: Collins, Toronto Date published: 1986

Description: A fine copy in near fine dust jacket. Jacket has two small creases, else fine. KINSELLA, W. P. THE IOWA BASEBALL CONFEDERACY. Octavo, cloth spine, paper-covered boards, 311 pages. A man (Gideon Clark) tries to prove that "the world-champion Chicago Cubs traveled to Onamata, Iowa in the summer of 1908 for an exhibition game against all-stars from the Iowa Baseball Confederacy, an amateur league..." (from the dust jacket) [McCue (page 60)]. OCLC lists five American holdings (of this edition) ... Read More

Assorted Prose more books like this

by Updike, John other copies of this book

Edition: First paperback edition Binding: Paperback Publisher: Fawcett Publications, Greenwich, Conn. Date published: 1966

Description: Owner's small bookplate on inside front cover, else very good. UPDIKE, John. ASSORTED PROSE. Twelvemo, printed wrappers, pp. ix, 256. Read More

by Updike, John other copies of this book

Edition: First paperback edition Binding: Paperback Publisher: Fawcett Crest, New York Date published: 1978

Description: A near fine copy. UPDIKE, John. THE COUP. 16mo, wrappers, 318 pages. Read More
---