Search for books from Waiting For Godot Books » advanced search
Search 19,677 books from this seller
Spotlight book from Waiting For Godot Books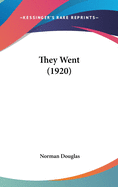 $72.20

add to wishlist
by Douglas, Norman
Small soil mark on spine, else a fine, bright copy. DOUGLAS, Norman. THEY WENT [A Novel]. [Woolf A20a-2006 copies printed]. Octavo, lavender cloth, pp. [vi], 250. A fantasy novel [Bleiler (1979). Checklist of Science-Fiction and Supernatural Fiction, p. 63].
Featured books from Waiting For Godot Books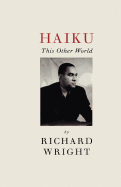 by Wright, Richard. (Tener, Robert L.).
$50.00

add to wishlist
A fine copy in fine dust jacket; publisher's review sheet is laid into the book. WRIGHT, Richard. HAIKU: This Other World. Edited and with Notes and Afterword by Yoshinobu Hakutani and Robert L. Tener. Introduction by Julia Wright. Twelvemo, cloth spine, paper-covered boards, pp. xvi, 304.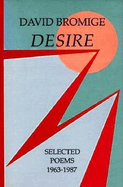 by Bromige, David
$22.20

add to wishlist
A fine copy. BROMIGE, David. DESIRE. Selected Poems 1963-1987. Grey printed wrappers, 227 pages.
---
The Arrow of Gold more books like this

by Conrad, Joseph other copies of this book

Edition: 1st Eng. ed. and first Rev. edition (with corrections not Binding: Hardcover Publisher: T. Fisher Unwin, Ltd., London Date published: 1919

Description: The binding is a bit dull, light foxing on endpapers, else a very good copy in dust jacket (with "Golden Arrow" on front panel of jacket). Dust jacket spine is tanned, with shallow chipping at crown of spine (just touching the lettering), moderate chip... CONRAD, Joseph. THE ARROW OF GOLD. A Story Between Two Notes. Octavo, green cloth stamped in gold, pp. x, 336. read more

Mark Twain to General Grant more books like this

by Twain, Mark other copies of this book

Edition: First edition, limited to 200 copies Publisher: (Kent State University Libraries), [Ohio] Date published: 1973

Description: A near fine copy. TWAIN, Mark. MARK TWAIN TO GENERAL GRANT. [issued as "a keepsake on the occasion of an exhibition to mark the 'sealing' of 100 volumes by the Center for Editions of American Authors"]. Single yellow sheet, folded to make 4 pages, reproducing in holograph facsimile a letter written by Mark Twain to Ulysses S. Grant, laid into a second, white folded sheet [as issued]. read more

Pricksongs & Descants more books like this

by Coover, Robert other copies of this book

Edition: First edition. Binding: Hardcover Publisher: E. P. Dutton & Co., New York Date published: 1969

Description: A near fine copy in near fine dust jacket. COOVER, Robert. PRICKSONGS & DESCANTS. Fictions. Octavo, cloth, 256 pages. read more

Confidence more books like this

by James, Henry other copies of this book

Edition: First American edition Binding: Hardcover Publisher: Houghton, Osgood and Company, Boston Date published: 1880

Description: Bookplate on front pastedown, front hinge is partially cracked, tips of spine and corners slightly frayed, else a very good copy. JAMES, Henry. CONFIDENCE [Novel]. [Edel A11b, 1500 copies]. Octavo, green cloth stamped in gold on spine, 347 pages. read more

Notes of a Native Son more books like this

by Baldwin, James other copies of this book

Edition: First edition. Binding: Hardcover Publisher: The Beacon Press, Boston Date published: 1955

Description: Owner's four-line ink inscription, dated 1955, on front flyleaf; a fine copy. BALDWIN, James. NOTES OF A NATIVE SON. Octavo, red cloth, 175 pages. read more

by Johnson, Lionel. [Copeland And Day]. other copies of this book

Edition: 1st ed. of author's first collection of poems, ltd. to 750 Binding: Hardcover Publisher: Elkin Mathews/ Boston: Copeland & Day, London Date published: 1895

Description: The spine is lightly tanned, with tiny chip at crown, one corner is nicked, else a very good, bright copy; nicely printed at The Chiswick Press [Kraus 18]. JOHNSON, Lionel. POEMS. Octavo, paper-covered boards, 116 pages. read more

Somebody's Darling more books like this

by McMurtry, Larry other copies of this book

Edition: 1st ed. thus, Touchstone paperback edition [originally published Binding: Softcover Publisher: Touchstone Books, Published by Simon and Schuster, New York Date published: 1988

Description: A fine copy. McMURTRY, Larry. SOMEBODY'S DARLING. Octavo, glossy pictorial wrappers, 347 pages. This Touchstone edition contains a new four-page preface by Larry McMurtry. read more

by Wilde, Oscar other copies of this book

Edition: First American edition thus, by this publisher Binding: Hardcover Publisher: John W. Luce & Company, Boston Date published: 1906

Description: Fragile spine has 5/8th inch chip at crown, thin rust mark from paperclip on title page, else a near fine copy. WILDE, Oscar. SALOME. A Tragedy in One Act. [not in Mason, who does list the 1906 printing by the John Lane Company, and preceded in America only by the 1894 Copeland & Day limited edition]. Twelvemo, dark grey paper-covered boards printed in green, reproducing Beardsley's design on front cover (as with the 1906 John Lane edition), pp. vi, 36. read more

Wrap Me Up in My Aubusson Carpet more books like this

by Murry, John Middleton. [Moore, George]. other copies of this book

Edition: First edition, limited to 500 numbered copies [Lilley A16]. Binding: Hardcover Publisher: Greenberg, New York Date published: 1924

Description: Few pages of text have some small brown staining, else a fine, bright copy in glassine dust jacket (jacket has few nicks and short tears). Laid into the book is complimentary slip: "Merry Christmas and All Best Wishes for a Happy New Year/ John and Jo... MURRY, John Middleton. WRAP ME UP IN MY AUBUSSON CARPET. Green paper-covered boards, 19 pages. The introduction to the text states, "The Aubusson carpet belongs to Mr. George Moore. He has written about it in many books...". read more
---