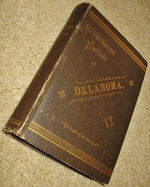 Gene W. Baade Books on West
Used, o-p, rare, select new and newer books. Primarily Western Americana, but the world is a bookperson and reader's oyster, and the pearls to be found are in every subject. We have a few. Member WWHA (Wild West History Assoc) and PNBA (Pacific Northwest Booksellers Assoc). Please note: Alibris has mistakenly assigned new reprint book cover pictures to many of my rare & out-of-print 1st, early, and unique copies. Please read the descriptions for the actual book we have.
Other lives unread means our lives unlived. Other histories unknown means our history mis-understood. Other adventures forgotten means our adventures a fiction. The book is our lifeline to the past -- and to the future. This raison d'Ítre means that we choose the books we want to sell with vision, appreciation, and wonder. We think you will purchase them for the same reasons. When you buy a book from us, we treat the wrapping, packing, and shipping of your book with respect, whether it's a $5 book or a $5,000 book. Bookseller since 1988.
E-mail Gene W. Baade Books on West
Overall Seller Rating:
Alibris seller since August 2005
---
Search for books from Gene W. Baade Books on West Advanced Search
Search 3,859 books from this seller
Spotlight book from Gene W. Baade Books on West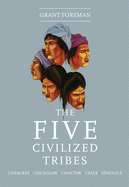 Fine in Very Good jacket. Book. Signed by Author(s) 2nd printing. Cloth. 455pp. Illust. Bibliography. Index. Fldg map. Signed & dated by Montana/Indian Wars historian Dorothy M. Johnson. One of the several classic, scholarly books by Foreman. Fine in pc dj with some typical fading to backstrip. Rader 1432.
Featured books from Gene W. Baade Books on West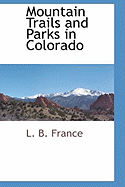 by
France, L.B. (Bourgeois).
$62.32
Very Good. Book Gilt-stamped decor cloth. 224pp. Lovely engravings & simple line drawings. Decor endpapers. 1888 ink gift presentation (not author) on first black page. The Frontispiece gives this advice to 19th Century workaholics: "He who idles in the woods one month in the year will be blessed, if he but begin in time, and he who enables his servant so to do is blessed already." A memoir of mountain travel & sport. Copyright date is 1886, but bibliographies identify this as the first edition ...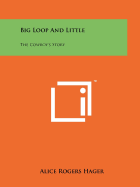 by
Hager, Alice Rogers
$39.36
Near Fine in Fair jacket. Book 4to cloth. Unpag. Amply illustrated with b/w photos of cowboys taken by Charles Belden, Jack Haynes, Jr., L.E. Orr, et. al. A very scarce book unfortunately overlooked by many range book collectors. Text is for younger readers. Near fine in a pc dj that is badly chipped along the backstrip & has minor chipping to top & bottom of panels. Herd 950.
---
The War on Powder River the History of an Insurrection more books like this

by Smith, Helena Huntington other copies of this book

Edition: First Edition Binding: Hardcover. Publisher: NY, 1966. Date published: 1966

Description: Very Good in Good+ jacket. Book Cloth. 320pp. Illust. Map. Extensive notes. Bibliography. Index. Gift inscription. Adams called this the best history of the Johnson County War. Binding slightly cocked, else vg in slightly edgeworn, pc dj with superficial scratches on the back panel. 150 #127, 6-guns 2048, 44 & 44 #81. Read More

Told Around the Campfire True Tales of the Old West more books like this

by Stork, "Rawhide Shorty". other copies of this book

Edition: First Edition Binding: Softcover Publisher: Spokane, 1962. Date published: 1962

Description: Fine. Book Pictorial wraps. 61pp. Illustrated by the author. Rangeland memories in the Pacific Northwest after 1900, but with references to previous history. Also, material on the "Wobblies" (I.W.W.). Privately printed. Uncommon. Fine. Read More

Why Some Men Kill Or Murder Mysteries Revealed more books like this

by Thacher, George A., Ll.B. other copies of this book

Edition: First Edition Binding: Softcover Publisher: Privately printed at Press of the Pacific Coast Rescue and Protective... Date published: 1919

Description: Good. Book Printed wraps. 121pp. Illust. Thatcher examines the murderous mind, primarily by examining selected Oregon murders & trials. Upper corner quite pressure bumped, thus good only. This title is not included in the main outlaw bibliographies nor in the Soliday collection of the Northwest. Smith 10168. Rare. Read More

by Santee, Ross other copies of this book

Edition: First Edition Binding: Hardcover. Publisher: NY, 1928. Date published: 1928

Description: Very Good- No Jacket. Book Pictorial cloth. 257pp. Illust/Santee. Truly a cowboy classic. Small ink name/date along lower gutter of title page. Covers moderately soiled, else vg. Lacking the dj. Dykes 50 p349, Herd 2008, 44 & 44 p42. Read More

Rocky Mountain Mining Camps the Urban Frontier more books like this

by Smith, Duane A. other copies of this book

Edition: First Edition Binding: Hardcover. Publisher: Bloomington, 1967. Date published: 1967

Description: Near Fine in Fine jacket. Book 1st edition. Cloth. 304pp. Illust. Works Cited. Notes. Index. A scholarly study. Fine in chipped, pc dj. Read More

Kansas Shorthorns a History of the Breed in the State From 1857 to 1920 more books like this

by Laude, G. A. other copies of this book

Edition: First Edition Binding: Hardcover. Publisher: Iola, 1920. Date published: 1920

Description: Good+ Book Gilt-stamped cloth. 647pp. Illust. Spine faded (but gilt still strong & showing). Minor wear to cover extremities. Tight & good copy. Herd 1310. Read More

The Lewis & Clark Trail more books like this

by Satterfield, Archie other copies of this book

Edition: First Edition Binding: Hardcover. Publisher: Harrisburg, 1978. Date published: 1978 ISBN-13: 9780811709354 ISBN: 0811709353

Description: Fine in Near Fine jacket. Book Gilt-stamped cloth. 224pp. Illust. "Retracing America's Most Adventurous Journey." Fine in slightly worn dj. Read More

Book of Indian Braves more books like this

by Sweetser, Kate Dickinson other copies of this book

Edition: First Edition Binding: Hardcover. Publisher: NY, 1913. Date published: 1913

Description: Very Good- Book Pict cloth. 183pp. Illust/George Alfred Williams. Nice cover illustration by C.W. Woodruff. Written for an advanced juvenile audience. Chapters on Powhatan, Osceola, Sequoyah, King Philip, Joseph, Sitting Bull, & Pontiac. Foxing to the leaves adjacent to the plates, else vg. Bullocks Book Shop (L.A. ) label on back paste down. Very collectible. Rader 3027. Read More

Pottery of Santo Domingo Pueblo (Signed) more books like this

by Chapman, Kenneth M. other copies of this book

Binding: Softcover Publisher: Laboratory of Anthropology, Santa Fe Date published: 1938

Description: Very Good- Book. Signed by Author(s) 4th printing. 4to stiff printed brown wraps with cloth reinforced hinges, & unusually combined with a nicely printed pictorial dust jacket (designed by Merle Armitage). 192pp. Terrific illustrations. Inscribed to famed Southwest poet/writer, Haniel Long, "The last copy, and I'm glad it goes to Haniel Long. With my warmest regards. Kenneth M. Chapman." Errata slip (with paper clip impression) states author's dissatisfaction regarding certain color plates. ... Read More
---