Search for books from Waldo's Good Books Advanced Search
Search 10,191 books from this seller
Spotlight book from Waldo's Good Books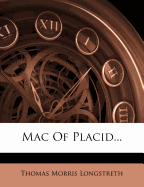 Very Good. No Jacket. Book. 12mo (7 5/8"). Signed by author Inscribed by author: "To Hill & Anna Cheney this bit of juvenilia with my regards T. Morris Longstreth-Ottawa 1928." Frontispiece. Spine tail short tear. xi + 339 pp.
Featured books from Waldo's Good Books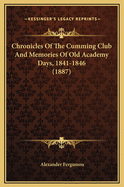 by
Fergusson, Alexander, Ed
$85.00
Very Good. No Dustjacket. Book. 8vo (9 1/2"). Inscribed by Frank W. Cumming "The Club has absorbed One Hundred and Fifty." Back cover cloth partly discoloured. ix + 229 pp.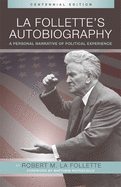 by
La Follette, Robert M.
$5.00
Very Good. Book. 12mo (7 3/4). Inscribed by Hugh L. Keenlyside, Canadian author and diplomat. Illustrated. Casing slightly stained. xii + 807 pp.
---
The Prodigal Son more books like this

by Caine, Hall other copies of this book

Edition: First American Edition Binding: Hardcover Publisher: Appleton, New York Date published: 1904

Description: Very Good. No Dust Jacket. Book. 12mo (7 5/8"). Owner's inscription. Slightly foxed. 408 pp. Read More

The Boy With the U.S. Foresters

by Rolt-Wheeler, Francis other copies of this book

Edition: First Edition Binding: Hardcover Publisher: Lothrop, Lee & Shepard (1910), Boston Date published: 9999

Description: Good. No Dustjacket. Book. 8vo (8"). Contains 38 photos by the U.S. Forest Services. Few ink spots to front cover and spine. Some other small stains on back cover and some lettering on spine is worn with some small stains inside. xii + 317 pp. Read More

Hints on Masonic Etiquette more books like this

by Gaynor, R. H. other copies of this book

Edition: First Edition? Binding: Hardcover Publisher: William Reeves, n.d., London Date published: 9999

Description: Good. No Jacket. Book. 12mo (7 1/4"). "Suitable for all Freemasons but especially written for beginners and young Masons. A book which should be presented to all initiates." Owner's inscription. Front cover lightly stained. Back cover slightly stained. Slightly foxed. 94 pp. + (2) pp. publisher's ads. Read More

Misrepresentative Men more books like this

by Graham, Harry, Col. D. Streamer other copies of this book

Binding: Hardcover Publisher: Gay & Bird (1907), London Date published: 9999

Description: F. Strothman. Good. No Dustjacket. Book. 12mo (6 7/8"). Satiric verses on such notables as Winston S. Churchill. Free endpapers browned. Back cover paper chipped. Boards worn. Slightly foxed. 100 pp. Read More

Judgment on Deltchev more books like this

by Ambler, Eric other copies of this book

Edition: First Edition Binding: Cloth Publisher: Hodder & Stoughton, London Date published: 1951

Description: Very Good. No Jacket. Book. 12mo (7 1/2"). Spine lightly sunned. Front pastedown slightly stained. 356 pp. Read More

Pollyooly: a Romance of Long Felt Wants and the Red-Haired Girl Who Filled Them more books like this

by Jepson, Edgar other copies of this book

Binding: Cloth Publisher: Bobbs-Merrill, Indianapolis Date published: 1912

Description: Very Good. Book Top and bottom lightly stained. Spine tail short tear. Read More

Broadway U.S.S.R. : Ballet, Theatre and Entertainment in Russia Today more books like this

by Bowers, Faubion other copies of this book

Edition: First Edition Binding: Cloth Publisher: Thomas Nelson, New York Date published: 1959

Description: Very Good. No Jacket. Book. 8vo. Illustrated. Casing lightly worn. 227 pp. Read More

Tennyson's in Memoriam: It's Purpose and Structure more books like this

by Genung, John F. other copies of this book

Edition: First Edition Binding: Cloth Publisher: Houghton-Mifflin, Boston Date published: 1884

Description: Very Good. Book Gilt edge top. Large owner's stamp. Light wear. Read More

In Scarlet and Plain Clothes: the History of the Mounted Police more books like this

by Longstreth, T. Morris other copies of this book

Edition: First Edition Binding: Red Cloth Black Publisher: Macmillan, New York Date published: 1933

Description: Very Good. No Jacket. Book. 8vo (8"). Bookplate handrawn in pencil by Alan O. Bodman. Casing slightly stained. Endpapers lightly foxed. ix + 365 pp. Read More
---