Posted June 18, 2014
CHILDREN LOVE TO READ AND WALDENBOOKAZ HAS A WIDE VARIETY OF BOOKS FOR THE LITTLE ONES TO ESCAPE THE SUMMER HEAT!
---
waldenbookaz
New & Rare Estate Books
A special thank you for interest in our books and shopping with us! You will find a variety of books from rare books to new books, movies and music. " INVESTMENTS - CLASSIC CARS - HISTORY - RELIGION - ART - CRAFTS - CHILDRENS - EDUCATION AND MUCH MORE" Books are added on an ongoing basis, therefore browse often.
Waldenbookaz has been selling books throughout the world for over 20 years. Our passion is to offer the finest quality of books; new from wholesale suppliers; new/old publishings, along with great estate finds. We value our clients and your business is greatly appreciated! ADD WALDENBOOKAZ TO YOUR FAVORITES LIST! WWW.WALDENBOOKAZ.ALIBRISSTORE.COM

Overall seller rating:
Alibris seller since August 2009
---
Search for books from waldenbookaz » advanced search
Search 1,272 books, 40 movies, and 107 music items from this seller
Spotlight book from waldenbookaz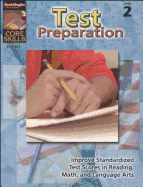 $73.20

add to wishlist
by Steck-Vaughn Company
New 2013-F. Trade paperback (US). Glued binding. Core Skills Test Prep. Audience: General/trade. 2013-F
Featured books from waldenbookaz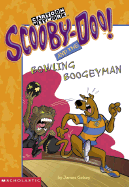 by Gelsey, James
$48.80

add to wishlist
del Sur, Duendes. New. No dust jacket as issued. Trade paperback (US). Glued binding. 64 p. Contains: Illustrations. Scooby-Doo! Mysteries (Paperback), 24. Audience: Children/juvenile.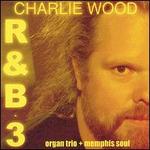 by Charlie Wood
$71.98

add to wishlist
Originally released: 2005.
---
Grilling: Where There's Smoke There's Flavor more books like this

by Treuille, Eric, and Erath, Birgit, and O'Leary, Ian (Photographer) other copies of this book

Edition: American ed. Binding: Hardcover Publisher: DK Publishing (Dorling Kindersley) Date published: 2000 ISBN-13: 9780789455925 ISBN: 0789455927

Description: New in new dust jacket. Book looks like a GReat Book-and looks to be new. Sewn binding. Paper over boards. With dust jacket. 168 p. Contains: Illustrations. Audience: General/trade. read more

condition:

Book:

seller name and rating:

waldenbookaz, AZ, USA

by Prima, and Chambers, Wicke other copies of this book

Binding: Trade paperback Publisher: Prima Lifestyles Date published: 1991 ISBN-13: 9780914629559 ISBN: 0914629557

Description: New. No dust jacket as issued. Book is new-but the bottom corner is creased on cover and little edge wear from shelf. Trade paperback (US). Glued binding. 144 p. Audience: General/trade. read more

condition:

Book:

seller name and rating:

waldenbookaz, AZ, USA

Tole-Painted Outdoor Projects: Decorative Designs for Gardens, Patios, Decks & More more books like this

by Bingham, Areta other copies of this book

Edition: Illustrated. Binding: Hardcover Publisher: Chapelle Date published: 2000 ISBN-13: 9780806944869 ISBN: 0806944862

Description: New book! Sewn binding. Cloth over boards. 144 p. Contains: Illustrations. Audience: General/trade. read more

condition:

Book:

seller name and rating:

waldenbookaz, AZ, USA

Asset Protection Secrets more books like this

by Goldstein, Arnold S, PH.D., J.D., LL.M., and Lauer, Mark T (Editor) other copies of this book

Binding: Trade paperback Publisher: Garrett Publishing Date published: 1993 ISBN-13: 9781880539002 ISBN: 1880539004

Description: Fine. No dust jacket as issued. Trade paperback (US). Glued binding. 332 p. Audience: General/trade. read more

condition:

Book:

seller name and rating:

waldenbookaz, AZ, USA

by Davey Arthur & Co. other copies of this item

Format: CD Label: Park Date: December 5, 1994 UPC: 769934002626

Description: Originally released: 1994. NEW read more

condition:

Media:

Cover:

seller name and rating:

waldenbookaz, AZ, USA

The Power Within Us more books like this

by Nelson, Russell M other copies of this book

Binding: Hardcover Publisher: Shadow Mountain Date published: 1988 ISBN-13: 9780875791548 ISBN: 0875791549

Description: NEW BOOK. Sewn binding. Paper over boards. 160 p. Audience: General/trade. read more

condition:

Book:

seller name and rating:

waldenbookaz, AZ, USA

Supercars more books like this

by Navarra, John Gabriel other copies of this book

Binding: Hardcover Publisher: Doubleday Books Date published: 1975 ISBN-13: 9780385068277 ISBN: 0385068271

Description: EXCELLENT BOOK-. loc19. 63 p. Audience: General/trade. read more

condition:

Book:

seller name and rating:

waldenbookaz, AZ, USA

The Ultimate Crafts Compendium [IMPORT] more books like this

by Judith Simons other copies of this book

Binding: Trade paperback Publisher: Hermes House Date published: 2002 ISBN-13: 9781840386097 ISBN: 1840386096

Description: New. No dust jacket as issued. 512 p. Includes: illustrations, diagrams, index. Paperback: 512 pages Publisher: Hermes House (2002) ISBN-10: 1840386096 ISBN-13: 978-1840386097 read more

condition:

Book:

seller name and rating:

waldenbookaz, AZ, USA

The Book Chase more books like this

by Woodson, Jacqueline, and Ghost, Writer other copies of this book

Binding: Mass-market paperback Publisher: Bantam Doubleday Dell Publishing Group Date published: 1994 ISBN-13: 9780553541564 ISBN: 0553541560

Description: New. NEW BOOK-SHELF STORAGE WEAR HAS A CREASE ON COVER. Mass market (rack) paperback. Glued binding. Ghost Writer. Audience: Children/juvenile. read more

condition:

Book:

seller name and rating:

waldenbookaz, AZ, USA
---