Search for books from Vintage Quaker Books » advanced search
Search 2,227 books, 1 movie, and 4 music items from this seller
Spotlight book from Vintage Quaker Books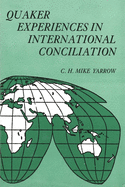 $8.00

add to wishlist
by Yarrow, C. H. Mike
Fine in Very Good jacket. Cover and pages near fine. Dust jacket lightly scuffed, now in protective cover. The author summarizes Quaker peace work since 1917.
Featured books from Vintage Quaker Books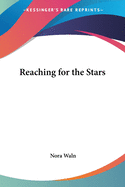 by Waln, Nora
$4.00

add to wishlist
Good. Moderately worn covers, spine ends worns, some movement in the spine, rusted paperclip mark on one page, pages good. The story of some lives in Germany before World War II.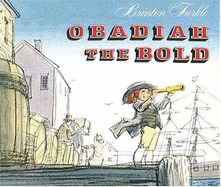 by Turkle, Brinton
$6.00

add to wishlist
Good. Cover moderately worn, corner creased. Pages lightly browned, otherwise good. Obadiah dreams of becoming a pirate but learns that pirates aren't very glamorous after all. Caulfield, 114.
---
Journal of the Life and Religious Labors of Richard Jordan, a Minister of the Gospel in the Society of Friends, Late of Newton, in Gloucester County, New Jersey more books like this

by Jordan, Richard other copies of this book

Binding: Full Leather Publisher: Thomas Kite, Philadelphia Date published: 1829

Description: Fair. Worn leather covers, both hinges cracked. Owner name, foxing. read more

Doctrines of the Society of Friends as Set Forth in the Life and Writings of Thomas Story more books like this

by Story, Thomas other copies of this book

Binding: Hardcover Publisher: Book Association of Friends, Philadelphia Date published: 1111

Description: Good. 16mo, moderate wear, light foxing, otherwise pages very good, binding tight. Blind stamp from Obadiah Brown Fund on title page. read more

Thy Friend, Obadiah more books like this

by Turkle, Brinton other copies of this book

Binding: Softcover Publisher: Puffin Books, Middlesex, England Date published: 1985 ISBN-13: 9780140503937 ISBN: 0140503935

Description: Good. Near very good paperback with edge worn covers, corner bent. Obadiah, a Quaker boy living on Nantucket island in the nineteenth century, learns about friendship from a seagull. Caulfield, 114. read more

Brief Memoir Concerning Abel Thomas more books like this

by Thomas, Abel other copies of this book

Binding: Hardcover Publisher: Benjamin & Thomas Kite, Philadelphia Date published: 1824

Description: Fair. Worn, stained board covers with leather across spine. Inner hinge cracking with library plate and pocket, piece of paper glued on last end paper. Pages browned and foxed. 51pp, one page of ads. read more

Peculiar Power: a Quaker Woman Preacher in Eighteenth-Century America more books like this

by Levenduski, Christine other copies of this book

Edition: 1st Binding: unknown Publisher: Smithsonian Institution Pres, Washington Date published: 1996 ISBN-13: 9781560986706 ISBN: 1560986700

Description: Fine in Fine jacket. Fine in fine dust jacket. A biography of Elizabeth Ashbridge (1713-1755), Quaker preacher, immigrant to America, indentured servant, and more. read more

Some Memoirs of the Life of John Roberts more books like this

by Roberts, Daniel other copies of this book

Binding: Hardcover Publisher: Henry Longstreth, Philadelphia Date published: 1851

Description: Fair. Lightly worn covers with blind-stamped decorations. Top spine end chipped. Owner name, presentation inscription, meeting library stamp, old glue marks on one page. Last end page missing. Pages yellowed and lightly foxed. read more

Quaker Campaigns in Peace and War more books like this

by Jones, William other copies of this book

Binding: Hardcover Publisher: Headley Brothers, London Date published: 1899

Description: Fair. Worn cloth covers, spine faded, spine ends frayed. Paper inside hinge frayed. Presentation plate, minimal foxing, pages lightly yellowed. William Jones was Hon. Commissioner of the Friends' War Victims' Fund in France and Bulgaria. read more

Forty Years of Friendship, as Recorded in the Correspondence of John Duke, Lord Coleridge and Ellis Yarnall During the Years 1856 to 1895 more books like this

by Yarnall, Charlton, Editor other copies of this book

Binding: Hardcover Publisher: Macmillan, London Date published: 1911

Description: Good. Edges and covers worn, endpapers foxed, owner bookplate, pages good. Yarnall was a lover of literature and maintained a "long and steadfast friendship" with Coleridge, whom he met in college. read more

Letters of Martha Smith, With a Short Memoir of Her Life more books like this

by Smith, Martha other copies of this book

Binding: Full Leather Publisher: Piercy and Reed, New York Date published: 1844

Description: Fair. Worn leather covers, some leather peeling, corners bumped. Pages foxed, corners of a few pages creased. A collection of letters written to her family while she was engaged in religious visits to various parts of the country-usually directions about domestic concerns and narratives of her journeys intended for the entertainment of her family. Not in Smith. read more
---