Search for books from Villa Mozart Enterprises » advanced search
Search 4,782 books and 95 music items from this seller
Spotlight book from Villa Mozart Enterprises $39.50

add to wishlist
by Buck, Pearl S.
Very good. No dust jacket. Special war time edition. Green cloth boards. Brown banner/gold lettering. 290 p. : ill.; 21 cm. Includes Illustrations.
Featured books from Villa Mozart Enterprises by Unterbecker, John Eugene
$100.00

add to wishlist
Good in very good dust jacket. Ex-library. Very rare First Edition. 787 p. Includes index.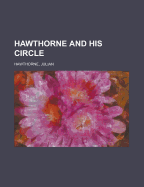 by Julian Hawthorne
$125.00

add to wishlist
Very good. No dust jacket as issued. Ex-library. Includes illustrations. Original Book published in October 1903. This book acquired by State of Connecticut and given to Public Library system on October 28, 1903. This is a real collectible book by son of Nathaniel Hawthorne. Vey nice original illustrations.
---
Somebody to Love? : A Rock-And-Roll Memoir more books like this

by Slick, Grace, and Cagan, Andrea other copies of this book

Edition: First edition. Stated First Printing, September 1998 Binding: Hardcover Publisher: Warner Books Date published: 1998 ISBN-13: 9780446523028 ISBN: 044652302X

Description: New in new dust jacket. Signed by author. Signed in Barnes and Noble bookplate by Grace Slick. Sewn binding. Cloth over boards. With dust jacket. 384 p. Contains: Illustrations. Audience: General/trade. The evocative and blazingly self-revealing memoirs of Rock & Roll's original "rock diva", the lead singer of The Jefferson Airplane and Jefferson Starship. Illustrated with many personal photographs and original art works by Grace Slick. read more

by Marlowe, Gabriel other copies of this book

Edition: First edition. Stated First Edition Binding: Hardcover Publisher: Harcourt Brace & Co., New York Date published: 1935

Description: Very good. No dust jacket. Some age spotting on front endpaper. Spine lettering upside down-printing error. VERY SCARCE. 289 p. When published, this book enjoyed a cult-like success. The tale, set in London, of a young man who finds his mother is also caring for another brother who is hidden away in the attic. The secreted brother is fed raw liver and fairy tales each day. Marlowe told J. Maclaren-Ross that originally the story was created to entertain the children of Sir Roderick and Lady ... read more

The L. Ron Hubbard Series: The Complete Biographical Encyclopedia

by Bridge Publications (Creator) other copies of this book

Binding: Hardcover Publisher: Bridge Publications, Inc. Date published: 2012

Description: Very good in very good dust jacket. Glued binding. Paper over boards. 291 p. Contains: Illustrations. L. Ron Hubbard. Audience: General/trade. read more

Just as I Am: The Autobiography of Billy Graham more books like this

by Graham, Billy other copies of this book

Edition: First edition. Limited Limited Leatherbound ed. Binding: Hardcover Publisher: Harper Collins, San Francisco Date published: 1997 ISBN-13: 9780060633882 ISBN: 0060633883

Description: New. No dust jacket. Book presented by Ralph Reed of the Christian Coalition. Sewn binding. Paper with gilt edges over boards. 760 p. Contains: Color Illustrations, index. Audience: General/trade. read more

Proverbial Philosophy more books like this

by Martin Farquhar Tupper other copies of this book

Binding: Full leather Publisher: E. H. Butler and Co., Philadelphia, PA Date published: 1852

Description: Very good. No dust jacket as issued. Signed by author. Gilt lettered and decorated cover and spine. Name appears on cover. Author signed with comment, "The child of cheerfulness and courage; could his name be oher than success." Book gifted in year of... 391 p. Includes 16 illustrations. Martin Farquhar Tupper (b. July 17, 1810 in London-November d. 1889 in Albury, Surrey) was an English writer, and poet. In 1837 appeared the first series of Proverbial Philosophy, long series of didactic ... read more

A Compilation of Messages and Papers of the Presidents 1789-1897

by Richaardson, James D. other copies of this book

Edition: First edition. Binding: Hardcover Publisher: Goverrnment Printing Office, Washington, DC Date published: 1897

Description: Very good. Maroon silk over boards with gilt lettering. Stamped on cover page by previous owner, A. W. Drinkard. 10 volume set. This beautiful set would be a first rate addition to a Private library collection or serious University or college inventory. read more

by Richards, Keith, and Fox, James other copies of this book

Edition: First Printing, based on Printers key, stated first edition. Binding: Hardcover Publisher: Little Brown and Company, New York, NY Date published: 2010 ISBN-13: 9780316034388 ISBN: 031603438X

Description: New in new dust jacket. Signed by author. Inscription: "This is the Life. Believe it or not I haven't forgotten any of it. Thanks and Praises." signature. First edition. Glued binding. Paper over boards. With dust jacket. 564 p. Contains: Unspecified, Illustrations, black & white, Illustrations, color. Audience: General/trade. The long-awaited autobiography of the guitarist, songwriter, singer, and founding member of the Rolling Stones. Ladies and gentlemen: Keith Richards. With The Rolling ... read more

An English Garner Ingatherings from our History and Literature more books like this

by Arber, Edward other copies of this book

Edition: First edition. Nov. 15, 1877 Binding: Hardcover Publisher: Unwin Brother, s the Gresham Press, London Date published: 1877

Description: Very good. No dust jacket as issued. Signed by author. Blue cloth cover wiith gold lettering, near Fine condition for its age. 7 volume set. 656 p. Letter enclosed in Vol. 1 signed by author stamp dated 17 Sep 80 (1881), referencing shipment of first 3 volumes. (born Dec. 4, 1836, London died Nov. 23, 1912, London), scholar whose editing, and publication at reasonable prices, of Elizabethan and Restoration texts first made detailed study of them possible to the ordinary student. This is an ... read more

The mistress of the manse, a poem more books like this

by Holland, Josiah Gilbert other copies of this book

Edition: First edition. Date on cover page would indicate first edition. Binding: Hardcover Publisher: Scribner, Armstrong, New York Date published: 1874

Description: Very good. No dust jacket as issued. Signed by previous owner. Previous owner "Evelyn N. Ellsworth December 1874 signed in pencil. Cover in green cloth embossed in black and gold on spine. Pages clean and binding tight. 3 p. l., 245 p. 17 1/2 cm D. Extremely rare edition. Author helped to found and edit Scribner's Monthly (afterwards the Century). read more
---