Search for books from Erika Wallington » advanced search
Search 1,022 books from this seller
Spotlight book from Erika Wallington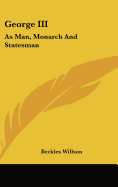 $14.00

add to wishlist
by Willson, Beckles
Very Good + No Jacket. 8vo-over 7¾"-9¾" tall. No publication date given; preface dated 1907. Illustrated with 25 b&w portraits and 3 facsimiles. xvi, 622 pages, partially uncut. Maroon cloth, decorated in gilt, very lightly rubbed. Top edge gilt. Clean; binding tight. No dust jacket. Very Good +.
Featured books from Erika Wallington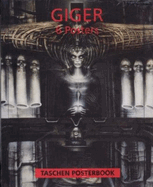 by Giger, H. R.
$14.00

add to wishlist
Very Good. No Jacket. 4to-over 9¾"-12" tall. 6 colored posters, 9 1/2 " by 12", loose in a portfolio. The portfolio has a commentary, by H. R. Giger, to each poster and a biographical profile in German, English and French. The cover is lightly rubbed. One poster has a short dog-ear crease to the upper corner, not affecting the image. VG.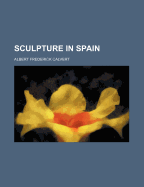 by Calvert, Albert F.
$16.00

add to wishlist
Good. No Jacket. Ex-Library. 12mo-over 6¾"-7¾" tall. With 162 illustrations on b&w plates. xiii, 174 pages plus the plates. 12mo. Red cloth, decorated in gilt. Top edge gilt. Ends of spine chipped. Spine faded, but gilt decoration and title still bright. Former owner's name on free front endpaper. Textblock clean, but some plates have notes in red pen in the margins, and a few plates have gray smudges. Ex-library copy: labels on spine and pastedowns; blindstamp to title page and page 55; date ...
---
The Confessions of a Caricaturist. 2 Volumes more books like this

by Furniss, Harry other copies of this book

Binding: Cloth Publisher: Harper & Brothers, NY Date published: 1902

Description: Good+ No Jacket. 4to-over 9¾"-12" tall. Illustrated in b&w. xv, 302 pages; xiii, 280 pages. 4to. Red cloth, decorated in gilt. Top edges gilt. The covers are lightly rubbed; some darkening to the spines. Top of spine of Vol. 2 professionally repaired. Corners chipped, with boards just showing. New endpapers. No dust jackets. Good +. read more

The Art of the Great Masters, as Exemplified By Drawings in the Collection of Emile Wauters more books like this

by Lees, Frederic other copies of this book

Binding: Decorative Cloth Publisher: Sampson Low, Marston, & Company, London Date published: 1913

Description: Very Good. No Jacket. 4to-over 9¾"-12" tall. Profusely illustrated with monochrome plates, tipped in plates and illustrations in the text. xvi, 198 pages. 4to. Tan cloth, decorated in brown and printed in gilt. Top edge gilt. The cover is a little dusty, the spine lightly rubbed. Bookplate on front pastedown. Some toning to margins. No dust jacket. Very Good. read more

Portraiture in Paris Around 1800: Cooper Penrose By Jacques-Louis David more books like this

by Bordes, Philippe other copies of this book

Binding: Softcover Publisher: Timken Museum of Art, San Diego, California, U.S.A. Date published: 2004 ISBN-13: 9781879067073 ISBN: 1879067072

Description: Very Good + No Jacket. 4to-over 9¾"-12" tall. Illustrated in color and b&w. xi, 67 pages. 4to. Trade Paperback. Bookplate on free front endpaper. Very Good +. read more

Awash in Colour: Great American Watercolours From the Museum of Fine Arts, Boston more books like this

other copies of this book

Binding: Softcover Publisher: National Gallery of Scotland, Edinburgh Date published: 1996 ISBN-13: 9780903598606 ISBN: 0903598604

Description: Very Good. No Jacket. 8vo-over 7¾"-9¾" tall. A book of color plates with brief text. 84 pages. Oblong 8vo (9 3/4" by 8 3/4". Trade paperback. Short dog-ear crease to front cover and first page. A few small coffee splatters on title page, otherwise clean. No dust jacket. Very Good. read more

The Encyclopedia of Arts and Crafts: the International Arts Movement, 1850-1920 more books like this

by Kaplan, Wendy (Ed. ) other copies of this book

Binding: Hardcover Publisher: E. P. Dutton, NY Date published: 1989 ISBN-13: 9780525248040 ISBN: 0525248048

Description: Very Good + in Very Good + jacket. 4to-over 9¾"-12" tall. Illustrated in color and b&w. 192 pages. Square 4to. Hardcover. Bookplate on front pastedown, otherwise clean. In a dust jacket. Very Good +/Very Good +. read more

Romance With the Sun more books like this

by Behrens, Howard other copies of this book

Binding: Cloth Publisher: Media Arts Group/Lightpost Publishing, San Jose, CA ISBN-13: 9781883269234 ISBN: 1883269237

Description: Fine in Good jacket. Folio-over 12"-15" tall. A book of color plates with brief text. 107 pages. Folio. Black cloth. The dust jacket has several short tears and a few creases. Fine/Good. read more

Great Masters of Landscape Painting more books like this

by Michel, Emile other copies of this book

Binding: Cloth Publisher: Heinemann, London Date published: 1910

Description: Good. No Jacket. 4to-over 9¾"-12" tall. With many b&w plates and illustrations in the text. xvi, 432 pages. 4to. Green cloth, printed and decorated in gilt, lightly rubbed; ends of spine chipped. Top edge gilt. Foxing and light soil to endpapers; former owner's brief inscription on free front endpaper. No dust jacket. Good. read more

Picasso and Portraiture: Representation and Transformation more books like this

by Rubin, William (Ed. ) other copies of this book

Binding: Cloth Publisher: Museum of Modern Art, New York, New York, U.S.A. Date published: 1996 ISBN-13: 9780870701436 ISBN: 0870701436

Description: Near Fine in Near Fine jacket. Folio-over 12"-15" tall. Profusely illustrated in b&w and color. 496 pages. Folio. Blue cloth, in a dust jacket. Near Fine/Near Fine. read more

Sailing Ships of the Romantic Era: a 19th Century Album of Water Colours By Antoine Roux more books like this

by Roux, Antoine; Meissonnier, Jean other copies of this book

Edition: Numbered Binding: Hardcover Publisher: Edita / United States Naval Institute, Annapolis, Maryland, U.S.A. Date published: 1968 ISBN-13: 9780870218682 ISBN: 0870218689

Description: Fine in Fine jacket. 12mo-over 6¾"-7¾" tall. Number 2490 of a limited edition of 3000 copies. Illustrated with color plates, tipped-in color plates, and pencil drawings. 72 pages. plus a few pages of commentary and captions. Oblong 12mo (10" by 7". ) Hardcover, in a dust jacket and a slip case. Fine/Fine. read more
---