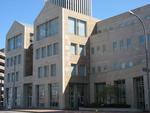 RPL Library Store
The Library Store is run by The Friends & Foundation of the Rochester Public Library and is located in Rochester, New York. Our mission is to serve you, the customer, with the lowest price and best service in the marketplace and use the proceeds to benefit our local library system. Your purchase helps a great cause!
E-mail RPL Library Store
Overall Seller Rating:
Alibris seller since July 2005
---
Search for books from RPL Library Store Advanced Search
Search 10,370 books, 66 movies, and 64 music items from this seller
Spotlight book from RPL Library Store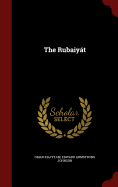 $16.95

Good. No Jacket. 4-1/4 x 6-1/4 in Golden Treasury Ed. GOOD, NO JACKET; Blue Cloth Covers; Owners Inscription on front flyleaf; 111 pages; Edward Fttzgerald translation in Golden Treasury series; deckle edge; contents clean and tight.
Featured books from RPL Library Store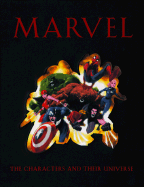 by
Mallory, Michael
$21.00

Very Good. No Jacket. 0760762058 10-1/2 x 12 in. Comic Book Archive VERY GOOD, NO JACKET; Padded Cover with raised design; 288 pages; indexed; chronology; story of each of the major characters; lavishly illustrated; volume in like new condition; may require extra postage.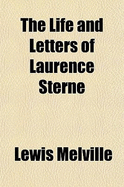 by
Melville, Lewis
$35.00

Good. No DJ. 6 x 9 Ex Lib English Literature GOOD/No DJ/2 Volumes: Vol 1. 326pp., Vol 2. 347pp. Covers are maroon with gilt titles; pages are clean with gilt edge; bindings are tight. Indexed, with 26 illustrations and 2 color frontispieces.
---
by Krautheimer, Richard other copies of this book

$18.95

Edition: With a New Foreword by Marvin edition Binding: Paperback Publisher: Princeton University Press, Princeton, N, .J. Date published: 2000 ISBN-13: 9780691049618 ISBN: 0691049610

Description: Very Good. No Jacket. 0691049610 8 x 11 In Roman History VERY GOOD; NO JACKET; like new condition; 1st printing with new forward by Marvin Trachtenberg; 389 pages; indexes of place and subjects another of people; chronological list of popes; extensively illustrated. Read More

China and the Chinese: Their Religion, Character, Customs and Manufactures; the Evils Arising From the Opium Trade...Volume II more books like this

by Sirr, Henry Charles other copies of this book

$50.00

Edition: First Not Stated Binding: Hardcover Publisher: Wm. S. Orr & Co., London Date published: 1849

Description: Color Frontispiece. Good. No Jacket. 9 1/8" Tall x 6" GOOD/NO DJ. 443 pp., volume two only, bookseller's sticker on inside back cover (G. Hargens San Francisco), 5 1/4" x 2 1/4" insert of errata after table of contents, spine bumped top and bottom, but gilt lettering and decoration still clear, back cover shows slight rubbing. Front hinge just starting to crack. Read More

Oeuvres Philosophiques, Ou Demonstration De L'Existence De Dieu, Tome Second more books like this

by Fenelon, Francois De Salignac De La Motte other copies of this book

$64.00

Edition: Revised Binding: Hardcover Publisher: Zacharie Chatelain, Amsterdam, The Netherlands Date published: 1731

Description: Fair. No Jacket. 4 1/2 x 6 1/2" Collectible In French. Very rare and old book with a rationale for the existence of God. 477 pp, rough-cut edges, yellowed, but unmarked & pretty well preserved. Frontispiece showing etching of author, ihas been cut loose from binding, but is included. Cover (which may have been leather) has been taken off the cardboard, and title has been written in on spine (just waiting for a good rebinding). Continuation of title is: "Tiree de l'Art de la Nature, dans la ... Read More

Small Country Houses of to-Day more books like this

by Weaver, Lawrence, Editor other copies of this book

$15.00

Binding: Hardcover Publisher: Country Life/George Newnes/Charles Scribner's Sons, London, England

Description: Good. No Jacket. 8 1/4" x 11 1/4" Ex Lib. Collectible No date stated, c. 1922; no edition stated. 224 pp, clean, except for usual library markings; card pocket on inside front cover; bar codes on FFEP and back cover, stamps on page edges. Some sun fading. Dark blue cloth boards are scuffed, especially on edges; call number on spine. Text with dozens of b&w photos of historic country homes in Britain is in great shape. Read More

The Art of Patience and Balm of Gilead Under All Afflictions, an Appendix to the Art of Contentment more books like this

by Allestree, Richard (? ) other copies of this book

$130.00

Edition: 2nd Impression, Enlarged Binding: Hardcover Publisher: R. Smith, London, England Date published: 1694

Description: Fair. No Jacket. 4 3/4" X 7 1/2" Collectible Very rare copy. 168 pp, browned, foxed, fragile, but text is all intact, sewn binding. A few pages have edge tears. FFEP is torn and has what looks like ink daubs. A chunk is missing from back end paper. Fronticepiece of "Patience" etching or wood cut (very pretty and clear). P.O. name on title page. Cursive script. Hinges totally loose, although text is still connected. Covers are brown leather, very scuffed, bare on edges, stained. Leather on ... Read More

Practical Heraldry Or an Epitome of English Armory more books like this

by Worthy, Charles other copies of this book

$10.00

Edition: 1st Ed Binding: Hardcover Publisher: George Redway, London, England Date published: 1889

Description: Author. Good. No Jacket. 5" X 7 1/2" Ex Lib. Collectible Genealogy 250 pp, clean except for usual library markings in pencil, name plates on both inside covers, bar code on FFEP, which has a tear in it. Name stampe on page edges. Inside covers and first end papers are marbled in burgundies. Marbled boards with 1/4" red leather (on spine) are tight & straight, although inside hinges are cracking; edges are scuffed and is marbled areas. Gilt lettering on spine is bright and clear. Call number ... Read More

The Natural History of Plants Their Forms, Growth, Reproduction and Distribution 4 Volumes more books like this

by Marilaun, Anton Kerner Von; Oliver, F. W. other copies of this book

$50.00

Binding: Hardcover Publisher: Henry Holt and Company, New York NY Date published: 1895

Description: Various Artists. Fair. No Jacket. 8 x 11 Inches Natural History FAIR/NO DJs. Volume I-part I, 400 pps, Volume I-part II, 377 pps, Volume II-part I, 496, Volume II-part II, 486 pps: green cloth covers show some wear with frayed to and bottom spines; text clean and unmarked; binding good with very light cracking of front hinges on Vol, both books.; ex-library with all usual markings and indentifications; approx. 100 original woodcut illustrations and 16 color plates. Weight of volumes will ... Read More

Nuna the Bramin Girl more books like this

by French, Harry W. other copies of this book

$15.00

Edition: First Edition Binding: Hardcover Publisher: Lee and Shepard Publishers, New York NY Date published: 1882

Description: Fair. No Jacket. 5 x 7 Inches Fiction FAIR/NO DJ. 322 pps; brown cover with gilt and black decorations, lettering and images, all edges and corners worn; approx. five b/w photograuvres; text clean and unmarked; text stable, but cracked at inside covers. Read More

Rembrandt Des Meisters Gemalde in 643 Abbildungen more books like this

by Rosenberg, Adolf other copies of this book

$14.50

Edition: First Edition Binding: Hardcover Publisher: Anstalt Verlag, Stuttgart, Germany Date published: 1908

Description: Good. No Jacket. 7.5 X 9.75 X 2 Inches Art History GOOD/NO DJ. 607 pps; Maroon hard cover w/gilt lettering and decorations has bumped corners, worn edges, soiling and abrasions; text clean and unmarked; binding stable; written in German; profusely illustrated w/b/w illustrations. Heavy weight may require additional postage. Read More
---